第6回年次会議「腫瘍微小環境の調節」

腫瘍微小環境と、その治療反応への影響を深く理解することは、特定の腫瘍抗原を標的とし、がん細胞を死滅させるための適切な戦略を開発するための鍵となります。T細胞、骨髄細胞、線維芽細胞、NK細胞、B細胞など、さまざまな種類の細胞と、腫瘍の発生や進行、がん抵抗性におけるそれらの役割を研究することで、企業は治療に対する反応を正確に予測でき、固形がんや血液がんを標的とする優れた免疫療法を設計できるようになります。
Recommended Short Course*
Monday, 13 November, 14:00 - 17:00
SC3: The Tumour Microenvironment and Response to Cancer Immunotherapy
*Separate registration required. See short courses page for details. All short courses take place in-person only.
11月14日(火)
Registration Open and Morning Coffee07:30
MODULATING ANTIBODY RESPONSES AND ENHANCING ANTI-TUMOUR ACTIVITY

抗体反応の調節と抗腫瘍活性の強化
08:30
Modulating Antibody Effector Functions in the Tumour Microenvironment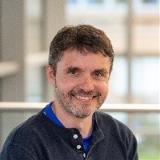 Mark S. Cragg, PhD, Professor of Experimental Cancer Biology, School of Cancer Sciences, Faculty of Medicine, University of Southampton
There is growing appreciation of the depth of interaction between tumour cells and their microenvironment which modulates tumour growth, proliferation and immune suppression. The impact of these interactions on antibody immunotherapy is poorly defined. This presentation will discuss several key interactions between the host and the tumour in different anatomical niches that impact different types of antibody immunotherapy and how they might be targeted to improve treatment efficacy.

09:00
Modulation of B Cell and Antibody Responses in Solid Tumors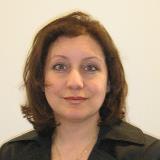 Sophia N. Karagiannis, PhD, Professor, Translational Cancer Immunology & Immunotherapy, Kings College London
We report B cell class-switching to less immunoactive antibody isotypes and regulatory cytokine-expressing B cell subsets, promoted in alternatively-activated Th2-biased conditions in tumors. These form part of an anti-inflammatory environment associated with less favourable outcomes. Skewed B cell and immunoglobulin profiles reveal novel prognostic biomarkers, and point to opportunities for the development of antibody immunotherapies less prone to tumor-associated immunosuppressive forces.

09:30
ANV600, a Uniquely Engineered, cis-Signaling IL-2R b/g Agonist, Efficiently Expands Intratumoral Stem-Like and Effector CD8 T Cells
Patrizia Murer, PhD, Head, Protein Engineering, Anaveon AG
ANV600 is a novel bispecific compound, which features an anti-IL-2 antibody/IL-2 fusion protein and a PD-1 binding moiety for targeted delivery of the IL-2R b/g-directed IL-2 to tumor antigen experienced PD-1+ T cells. The IL-2 is embedded in the antibody CDR-L1, thereby excluding the IL-2Ra from binding to the cytokine. The light chains of ANV600 naturally assemble with the corresponding heavy chain without the need of additional engineering. ANV600 has potent and selective proliferating effects on stem-like and effector CD8 T cells and markedly inhibits tumor growth in mouse tumor models.

Sponsored Presentation (Opportunity Available)10:00
Grand Opening Coffee Break in the Exhibit Hall with Poster Viewing10:30
11:15
PD-1-cis IL-2R Agonism Yields Better Effectors from Stem-Like CD8+ T cells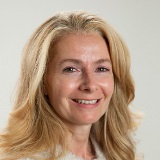 Laura Codarri Deak, PhD, Senior Principal Scientist, Cancer Immunotherapy, Roche Innovation Center, Zurich
Recent reports have demonstrated that a population of tumor-specific T cells (Tstem-like) is critical for the response to anti-PD1 therapy. Interleukin-2 has been described to induce the differentiation of Tstem-like towards functional effectors. Unfortunately, IL-2 is toxic and detrimentally expands regulatory T cells. We developed PD1-IL2v, an immune cell-targeted IL-2v to promote an effective and long-term anti-tumor immune-response by expanding a novel CD8 T cell population, derived from Tstem-like.

11:45
Improving Cytokine Therapy Efficacy and Safety by Using Combination Agents Targeted to the Tumor Micro-Environment: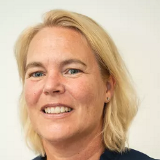 Charlotte Moser, PhD, MD, MBA, CMO, Deka Biosciences
Deka Biosciences has developed a platform to produce novel combination cytokine therapies aiming to mitigate known toxicity risks, while maintaining the anti-tumor function. Using targeted binding scaffolds facilitates fast uptake in the tumor micro-environment and reduces drug-antibody formation and systemic cytokine release syndrome. The unique configuration Deka's Diakines create a new generation of far more stable cytokine therapy which can be given 3-times/week subcutaneousl

Sponsored Presentation (Opportunity Available)12:15
Luncheon Presentation (Sponsorship Opportunity Available) or Enjoy Lunch on Your Own12:55
TARGETING MYELOID CELLS

骨髄細胞のターゲット
14:10
KEYNOTE PRESENTATION:
Perivascular Macrophages as a Therapeutic Target in Potentiating the Immune-Stimulatory Effects of Chemotherapy against Cancer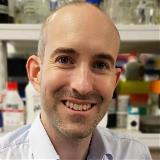 James N. Arnold, PhD, Senior Lecturer, Tumor Immunology, Kings College London
We describe and characterise a subset of tumour associated macrophages (TAMs) identified by their expression of LYVE-1 and HO-1 which reside in CCR5-dependent nests proximal to blood vasculature in cancer. Depletion approaches for this subset slow tumour growth in a spontaneous murine model of breast cancer. Our data highlight that this subset is associated with the immunological 'heat' and immune suppression in the tumour which influences the effectiveness of chemotherapy.

14:40
Novel FcαRI Bispecific Antibody Immunocytokines for the Recruitment of Myeloid Effector Cells in Cancer Therapy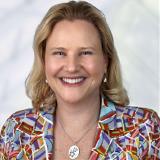 Marjolein van Egmond, PhD, Professor, Oncology and Inflammation, Surgery/Molecular Cell Biology and Immunology, Amsterdam UMC
This presentation introduces innovative bispecific antibody immunocytokines targeting FcαRI, to enhance cancer therapy by recruiting myeloid effector cells to the tumor microenvironment, as a potential promising immunotherapeutic approach.

15:10
IL-2 Promotes Antitumor Responses via a Lymphoid-Dendritic Cell Pathway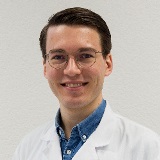 Miro E. Raeber, MD, PhD, Consultant Physician, Immunology, University Hospital Zurich
Tumor-infiltrating dendritic cells (DC) correlate with effective anti-cancer immunity and improved responsiveness to anti-PD-1 checkpoint immunotherapy. However, the upstream drivers of DC expansion and intratumoral accumulation are ill-defined. We find that interleukin-2-mediated, innate, and adaptive lymphoid cell-driven DC-poiesis in mice and humans resulted in pronounced expansion of type-1 and type-2 DCs with improved antigen presenting properties, which correlated with favorable anti-cancer responses.
Sponsored Presentation (Opportunity Available)15:40
Refreshment Break in the Exhibit Hall with Poster Viewing16:10
17:00
The Modular PreTargit Platform Enables RIT for Hard-to-Treat Cancers by Significantly Improved Therapeutic Indexes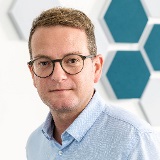 Alexander Schinagl, PhD, Founder & CTO, OncoOne R&D GmbH
cON-05 is a bispecific antibody comprising an arm binding to HSG (histamine-succinyl-glycine) and a Fab directed against oxMIF, the disease-specific conformational isoform of MIF (macrophage migration inhibitory factor). A two-step pretargeted radioimmunotherapy with cON-05 and a [177]Lu-labeled di-HSG peptide was tested in murine models of cancer. The treatment was well tolerated and led to significant tumor regression in colorectal cancer syngrafts and tumor growth inhibition in pancreatic cancer xenografts.

17:30
FcgR Blockade to Enhance Cancer Immunotherapy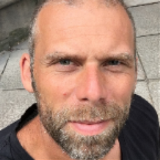 Bjorn L. Frendeus, PhD, CSO, BioInvent International AB
The inhibitory immune checkpoint FcgRIIB promotes resistance to antibody therapy acting on tumour and myeloid effector cells. We have developed function-blocking antibodies to FcgRIIB with differentiated mechanisms-of-action (BI-1206 and BI-1607). This talk will discuss how tailored FcgR blockade enhances anti-CD20, anti-Her2, anti-PD-1/L1, and anti-CTLA-4 therapeutic activity, and how it may help overcome antibody drug resistance and bring clinical benefit of immune checkpoint blockade to patients with poorly T cell-infiltrated tumours.

18:00
Novel Mechanisms of Stromal Cell Mediated Immunosuppression in Colorectal Cancer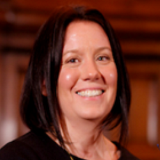 Aideen E. Ryan, PhD, Associate Professor, Tumour Immunology, Discipline of Pharmacology & Therapeutics, School of Medicine, University of Galway, Ireland
Immunosuppressive tumor microenvironments (TME) reduce the effectiveness of immune responses in cancer. Mesenchymal stromal cells (MSCs), precursors to cancer-associated fibroblasts (CAFs), promote tumor progression by enhancing immune cell suppression in colorectal cancer (CRC). Hyper-sialylation of glycans promotes immune evasion in cancer through binding of sialic acids to their receptors, Siglecs, expressed on immune cells that results in inhibition of effector functions. The role of sialylation in shaping MSC/CAF immunosuppression in the TME is not well characterised. In this study, we use preclinical and clinical experimental models to show that targeting stromal cell sialylation may overcome immunosuppression in CRC TME.

Welcome Reception in the Exhibit Hall with Poster Viewing18:30
Close of Modulating the Tumour Microenvironment Conference19:30
* 不測の事態により、事前の予告なしにプログラムが変更される場合があります。