第6回年次会議「細胞株とシステム工学」

組換えタンパク質に対する需要の高まりにより、新たなエンジニアリング戦略の模索やタンパク質発現宿主細胞株の拡大が進んでいます。ただし、この試みは、気の弱い人には向いていません。開発プロセスでは、目的の遺伝子またはタンパク質の検証や配列解析、コドンの最適化、ベクターの構築、クローン/宿主の選択など、多くの変数を考慮する必要があります。このような問題が発生した場合、タンパク質発現科学者は、DNAまたはアミノ酸配列を変更する、コドンを別のコドンに再定義する、あるベクターの遺伝子を別のベクターに移動する、ベクターを別の宿主にトランスフェクトする、クローンを再選択する、発現タンパク質を再特性評価するなど、新しいクローニングスキームを設計しなければならず、手間と時間、コストのかかるプロセスとなります。Cambridge Healthtech Instituteの第6回年次会議「細胞株とシステム工学」では、機能的なタンパク質製品につながる、組換えタンパク質の発現と生産に関する効果的なエンジニアリング戦略を特集します。経験豊富で精通した研究者による、実際の経験・応用・結果の共有から学ぶことができます。
Recommended Short Course*
Monday, 13 November, 14:00 - 17:00
SC4: The Use and Optimization of Eukaryotic Expression Systems to Support Therapeutic Generation and Structural Biology
*Separate registration required. See short courses page for details. All short courses take place in-person only.
11月14日(火)
Registration Open and Morning Coffee07:30
Grand Opening Coffee Break in the Exhibit Hall with Poster Viewing10:30
11:15
Using Machine Learning to Predict Protein Expression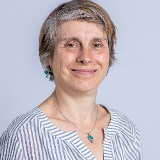 Lovisa Holmberg Schiavone, PhD, Director, Discovery Biology, Discovery Sciences, R&D, AstraZeneca
We have developed and implemented a machine learning model to predict protein expression. The model was coupled to an in silico screening procedure that systematically designs and assesses thousands of constructs in a high-throughput manner. We will share our plans to improve the model by (1) streamlining internal data registration, (2) considering yield values instead of classes, (3) incorporating protein sequence embeddings based on AI language models, and (4) leveraging external datasets. Limited availability of training data is a key blocker, so we are exploring sharing data via a pre-competitive consortium in collaboration with EMBL-EBI and other academic and industry partners.
11:45
KEYNOTE PRESENTATION: Approaches to High-Throughput Expression and Machine Learning at GSK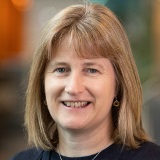 Kate J. Smith, PhD, Director, UK Protein & Cell Sciences, GSK
Rapid generation of quality reagents is essential for successful drug discovery. Minimizing reagent design-make-test cycles decreases cost and increases probability of success. At GSK we have developed high-throughput mammalian and E. coli expression systems. We are using our high-throughput expression pipelines to screen constructs for optimal expression to generate protein and cellular reagents. We are using machine learning and design approaches to inform construct design and increase the success of our reagents for a range of applications. This presentation will introduce our high-throughput expression systems, our approaches to organizing our data and our design approaches.

13:25

LUNCHEON PRESENTATION II:
On-Demand and Automated Molecular Biology Solutions for Streamlined Cell Line Engineering
Jason Lehmann, Senior Product Marketing Manager, Marketing, Telesis Bio
Engineered cells are the workhorses of many labs, from protein engineering to therapeutic cell line development. However, researchers are delayed by significant bottlenecks in building critical sequences necessary to introduce genetic material into cells in a fast, effective, and scalable way.
Join us to learn how automated workflow solutions can accelerate cell engineering by enabling synthesis and analysis of DNA/mRNA designs on your timeline-when and where you need them most.
Refreshment Break in the Exhibit Hall with Poster Viewing16:10
17:00
Genome-Wide Virus-Free CRISPR Screening Platform for Identifying Novel Engineering Targets in Mammalian Cells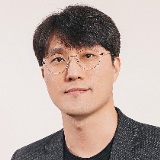 Jae Seong Lee, PhD, Associate Professor, Applied Chemistry & Biological Engineering, Ajou University
Mammalian cells are the preferred host cells for therapeutic protein production and have been engineered to contain desired attributes for increased protein production. To identify novel engineering targets, laborious and time-consuming empirical approaches have been attempted. Here, I present a genome-wide CRISPR-Cas9 screening platform for CHO and HEK293 cells using a virus-free, recombinase-mediated, cassette exchange-based gRNA integration method to identify novel targets for high productivity and culture-stress resistance.

17:30
The Potential of Emerging Sub-Omics Technologies for CHO Cell Engineering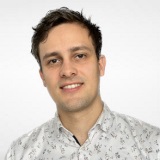 Christoph Keysberg, PhD, Research Assistant, Biberach University
In recombinant protein production with CHO cells, bottlenecks in productivity or product purity issues require a particular cellular or clonal mechanism to be analyzed. Emerging analytical techniques allow ever more detailed insights into cellular processes involved in protein expression or cultivation performance. Thus, we performed targeted studies on CHO sub-OMICs, including the miRNome, cell surfaceome, as well as secreted HCPs and extracellular vesicles, to address specific issues of biopharmaceutical production.
18:00
Getting the Most Out of Your Cells: Refining the Process for Higher Protein Yields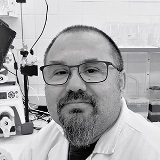 Jose Luis Corchero-Nieto, PhD, Senior Scientist, Nanobiotechnology Group, CIBER-BBN & University Autonoma de Barcelona
In the last years, we have been dealing with the production of different recombinant proteins in human cells, by means of PEI-based transfection and further transient gene expression. We have been constantly pursuing the improvement of the process, in terms of higher expression levels. We have explored different parameters and conditions (some of them already published for other recombinant proteins), and we have implemented in our process those changes that improved protein yield. In our talk, we will detail such continuous process, and show where we started, and where we are now.

Welcome Reception in the Exhibit Hall with Poster Viewing18:30
Close of Cell Line and Systems Engineering Conference19:30
* 不測の事態により、事前の予告なしにプログラムが変更される場合があります。