第10回年次会議「バイオ医薬品のディスプレイ」
ファージ、酵母、哺乳類などのディスプレイ法を用いた分子進化により、モノクローナル抗体や多重特異性抗体、抗体薬物複合体(ADC)、免疫療法、その他多くの構築物が生み出されました。コンピューターによるツールの出現は、効果的な薬剤候補への翻訳において、候補の選択、設計、有効性、成功の予測指標を改善するために応用されています。条件付き活性化アプローチにより、薬剤分子が活性化される前に腫瘍に到達できるようになり、標的外毒性や有害事象が軽減されます。抗体の機能活性を変化させるためのファージディスプレイの使用とともに、合成ライブラリーの開発やin vivo選択の戦略が探求されます。PEGS Europe Summitの基礎となる第10回年次会議「バイオ医薬品のディスプレイ」に参加し、新種の治療につながる進歩やアプローチについて耳を傾けてください。
Scientific Advisory Board:
Joao Goncalves, PhD, Professor, Faculty of Pharmacy, University of Lisbon
Rene Hoet, PhD, Chief Innovation Officer, FairJourney Biologics
Ahuva Nissim, PhD, Professor, Antibody and Therapeutic Engineering,
William Harvey Research Institute, Queen Mary University of London
E. Sally Ward, PhD, Director, Translational Immunology; Professor,
Molecular Immunology, Centre for Cancer Immunology, University of Southampton
Recommended Short Course*
Monday, 13 November, 14:00 - 17:00
SC1: Machine Learning Tools for Protein Engineering
*Separate registration required. See short courses page for details. All short courses take place in-person only.
11月14日(火)
Registration Open and Morning Coffee07:30
Grand Opening Coffee Break in the Exhibit Hall with Poster Viewing10:30
Refreshment Break in the Exhibit Hall with Poster Viewing16:10
17:00
Selecting Novel Antibody Leads against SLC Transporters Using the Linkster Discovery Platform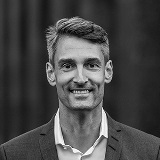 Roger Dawson, PhD, CEO, Linkster Therapeutics AG
Antibody discovery against ion channels, GPCRs, and SLC transporters is very challenging. Failing drug campaigns, leading to non-developable antibodies, are often associated with display technology unfit for low target stability, and uncontrolled selection conditions. Here, case studies using the Linkster discovery platform demonstrate that developable and highly stable, conformation-specific antibody starting points can be reliably generated within 3 weeks, through smart library design (here in the form of optimised synthetic VHH libraries) and novel selection and screening technology.

NOVEL SELECTION STRATEGIES OF ANTIBODIES

抗体の新規選択戦略
17:30
Discovering Functional Modulators of the Ion Channel Kv1.3 from Engineered Peptide and Antibody Libraries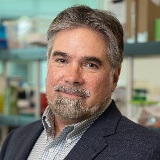 Bill D. Harriman, PhD, Senior Vice President, Antibody Discovery, OmniAb, Inc.
Synthetic antibody libraries were designed featuring ShK, a natural peptide that is a potent modulator of the ion channel Kv1.3, as the CDRH3 region of a cow VH domain. ShK sequence variants were engineered to enhance specificity for Kv1.3 over Kv1.1. Library hits were evaluated for activity and specificity in high-throughput e-phys studies, and compared to mAbs from naive and immunized cow antibody libraries, and from engineered chickens producing human sequence antibodies.

18:00
Selection and Validation of TCR-Like Antibodies and TCRs for Adoptive Therapy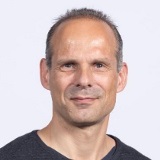 Reno Debets, PhD, Professor, Chair, Tumor Immunology Lab, Medical Oncology, Erasmus MC Cancer Center
CAR T cell products have entered mainstream therapy of leukemias. To further build on these real-world successes, and to expand adoptive therapy to solid tumors, there is a need for tumor-selective targets, as well as strategies to create or retrieve receptors that recognize such targets. In this presentation, the selection and validation of targets, and more specifically, corresponding receptors is highlighted- including TCR-like antibodies, as well as TCRs directed against cancer-selective peptide: MHCs. Besides the translational route, the introduction of such receptors in Phase I trials and their future outlook is discussed.

Welcome Reception in the Exhibit Hall with Poster Viewing18:30
Close of Display of Biologics Conference19:30
* 不測の事態により、事前の予告なしにプログラムが変更される場合があります。