第2回年次会議「膜タンパク質を標的とした抗体」
製薬やバイオテクノロジー業界がバイオ医薬品に関心を寄せるようになるにつれ、膜に結合する標的に対するバイオ医薬品の開発に大きな注目が集まっています。大きなGPCRやイオンチャネルを標的とする場合、バイオ医薬品は、選択性を向上させ、低分子医薬品が効かない既知の機能を持つ標的の代替となり、治療薬の標的送達に抗体を使用できる可能性があります。PEGS Europeの「膜タンパク質を標的とした抗体」会議では、発見の生物学者とタンパク質エンジニアが一堂に会し、これらの標的ファミリーに対するバイオ医薬品の臨床応用を可能にする次世代戦略や技術に関するフォーラムを提供します。
Recommended Short Course*
Monday, 13 November, 14:00 - 17:00
SC5: Best Practices for Targeting GPCRs, Ion Channels, and Transporters with Monoclonal Antibodies
*Separate registration required. See short courses page for details. All short courses take place in-person only.
11月16日(木)
Registration Open and Morning Coffee07:30
08:30
GPCR Production Strategies to Enable Antibody Discovery and Characterization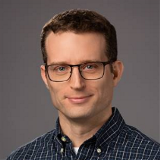 Keenan Taylor, PhD, Senior Scientist, AbbVie, Inc.
Recombinant production of GPCRs is challenging due to their complex structure and low stability outside of the lipid bilayer. Selection of the appropriate model membrane system and protein engineering strategy can address some of these challenges. Antigen formats, including virus-like-particles or polymer extracted membranes, must be carefully considered within the application context. In this talk, I will discuss GPCR antigen generation and purification, supporting antibody discovery and characterization efforts.

09:00
KEYNOTE PRESENTATION: Selection Technologies for Membrane Targets Using Advances in Whole Cell Panning and Comparative Deep Sequencing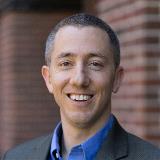 Benjamin J. Hackel, PhD, Professor, Chemical Engineering & Materials Science, University of Minnesota
Numerous, compelling molecular targets reside in the cellular membrane, which complicate discovery and engineering of binding ligands at library-scale. We have advanced yeast display technologies for membrane targets, including cellular panning, and comparative deep sequencing. We will present the development of these platforms, as well as case studies on their implementation in ligand discovery.

Sponsored Presentation (Opportunity Available)09:30
Coffee Break in the Exhibit Hall with Poster Viewing10:00
10:45
Structure-Function Studies of Salipro-CXCRs for Antibody Development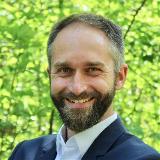 Jens Frauenfeld, PhD, Founder, CEO, Salipro Biotech AB
Membrane proteins are challenging drug targets (GPCRs, ion channels, transporters,) and are notoriously difficult to work with. Our proprietary nano-membrane platform technology stabilises these important membrane proteins. We will present novel data on Salipro-CXCRs complexes, as well as case studies on other membrane protein types, to illustrate how the Salipro platform enables the development of next generation therapeutic (e.g. via SPR, phage display, B cell sorting and cryoEM.)

11:15
Stabilized GPCRs for Antibody Discovery

Jendrik Schoppe, PhD, Senior Scientist, Novo Nordisk
Generating monoclonal antibodies (mAbs) directed towards G protein-coupled receptors (GPCRs) poses many challenges, including antigen design, expression, and purification. In this presentation, I will share our experience using a stabilized, purified NK1 receptor as a soluble antigen in an in vitro selection campaign. Through this approach, we successfully identified mAbs that interact with the target: both on cells, and in surface plasmon resonance experiments.

11:45
Harnessing Humanized Transgenic Murine Diversities with a Yeast-Based Platform for the Discovery of Antibodies against Multi-Pass Membrane Proteins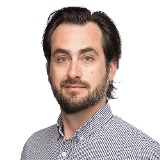 Noel T. Pauli, PhD, Senior Scientist, Antibody Discovery, Adimab LLC
Integral membrane proteins continue to be a hurdle for antibody therapeutic discovery. By combining a yeast-based, single B cell platform with humanized transgenic murine diversities, we have developed a high-throughput methodology for the discovery of membrane-obligate-specific antibodies. In the absence of soluble recombinant antigen, this platform enables the discovery of large, clonally-diverse panels of high-affinity, target-specific antibodies.
Sponsored Presentation (Opportunity Available)12:15
Luncheon Presentation (Sponsorship Opportunity Available) or Enjoy Lunch on Your Own12:50
Dessert Break in the Exhibit Hall & Last Chance for Poster Viewing13:50
ROUNDTABLE BREAKOUT DISCUSSIONS

分科会ディスカッション
14:45
Roundtable Breakout Discussions
Breakout Discussions are informal, moderated discussions, allowing participants to exchange ideas and experiences and develop future collaborations around a focused topic. Each discussion will be led by a facilitator who keeps the discussion on track and the group engaged. To get the most out of this format, please come prepared to share examples from your work, be a part of a collective, problem-solving session, and participate in active idea sharing. Please visit the Breakout Discussions page on the conference website for a complete listing of topics and descriptions.

BIOTHERAPEUTICS FOR MEMBRANE PROTEIN TARGETS

膜タンパク質を標的としたバイオ医薬品
15:40
Strategies for Discovery of Functional Antibodies to Membrane Protein Targets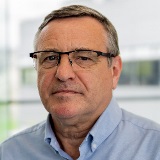 Trevor Wilkinson, PhD, Director, Biologics Engineering, AstraZeneca
Structurally complex membrane targets such as GPCRs, ion channels, and transporters are acknowledged as challenging targets for monoclonal antibody discovery. Strategies for discovery of functional antibodies to these target classes are emerging. This presentation will provide an overview of these emerging strategies and provide a number of case studies, including a new anti-GPCR antibody case study, highlighting the discovery and optimization of antibodies against GPCRs and ion channels.

16:10
Computer-Aided Design of Deimmunized Membrane Protein Ligands with Controlled Affinities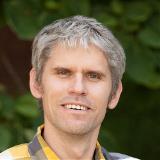 Erik Procko, PhD, Director, Discovery, Cyrus Biotechnology; Adjunct Professor, University of Illinois, Urbana
Using computational methods that score physical features of protein structures or apply artificial intelligence approaches, homologs and de novo proteins are screened in silico to replace human signaling proteins and their receptors. Predicted HLA-II epitopes that pose immunogenicity risks are removed through targeted mutations, without damaging structure or activity. The proteins have a range of affinities, specificities, and signaling properties, which are tuned through experimental deep mutagenesis and affinity optimization.

Sponsored Presentation (Opportunity Available)16:40
17:10
ConfoBodies for Parallel Discovery of GPCR Agonistic Antibodies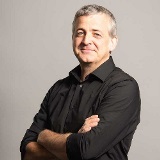 Toon Laeremans, PhD, Co-Founder, Head, Discovery Biologics, Confo Therapeutics
G protein coupled receptors (GPCRs) have a central role in many physiological processes, but are still underexplored (in many cases due to the absence of specific ligands.) Existing clinical stage GPCR drugs often result in treatment-limiting side effects, and could be replaced by therapeutic antibodies. We will show the unique potential of ConfoBody stabilized GPCRs to facilitate parallel discovery of highly-potent and selective (ant)agonistic biologics to peptide GPCRs.
17:40
Discovery and Characterization of Highly Potent Fc-Enhanced Anti-GPCR mAbs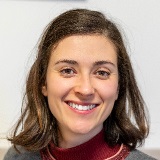 Laura Mele, PhD, Investigator, GlaxoSmithKline
This talk will describe the discovery and biological characterisation of anti-GPCR mAbs. Antibodies against the target were obtained from a hybridoma discovery campaign. Clones selected for high cell binding potency and specificity to the target were engineered to enhance Fc effector function. We then identified Fc-enhanced clones displaying potent ADCC activity, in cells overexpressing and in cells endogenously expressing the target, as well as in primary target cells.

18:10
Targeting Small Protein GPCRs by Engineering Their Natural Ligands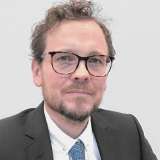 Oliver Hartley, PhD, Vice President, Drug Discovery, Orion Biotechnology
The GPCR superfamily contains a subset of approximately 50 receptors, whose natural ligands are small proteins. While these receptors are valuable drug targets linked to serious diseases, many remain undrugged because they present challenges to standard drug discovery approaches. This presentation describes Orion's novel solution to target small protein GPCRs: engineering the natural small protein ligand to discover potent analogs with enhanced binding properties and user-defined signaling activity.

Close of PEGS Europe Summit18:40
* 不測の事態により、事前の予告なしにプログラムが変更される場合があります。