第14回年次会議「二重特異性抗体工学」

革新的なプラットフォームとエンジニアリングアプローチにより、新しい機能と特徴を備えた次世代の二重特異性抗体が誕生しました。しかし、課題は、プロセスの早い段階で属性を特定し、構築物に必要な改良を加え、開発プロセスの後半に臨床での失敗を回避することです。今年は、第一線の専門家と一緒に、バイオ医薬品の中でも最もエキサイティングな分野の1つを探求し、前例のない有効性を達成できる新しい構築物や戦略の多様性を約束する、最新のプラットフォームとエンジニアリングアプローチを発見してください。
Scientific Advisory Board:
Christian Klein, PhD, Distinguished Scientist & Head, Roche Innovation Center
Harald Kolmar, PhD, Professor and Head, Institute for Organic Chemistry and Biochemistry,
Technische Universitat Darmstadt
Stefan Zielonka, PhD, Director and Head of Antibody Discovery and Protein Engineering, Merck Healthcare KGaA
Recommended Short Course*
Monday, 13 November, 14:00 - 17:00
SC2: Developability of Bispecific Antibodies: Formats and Applications
*Separate registration required. See short courses page for details. All short courses take place in-person only.
11月16日(木)
Registration Open and Morning Coffee07:30
Coffee Break in the Exhibit Hall with Poster Viewing10:00
NOVEL APPROACHES AND FORMATS

新規アプローチとフォーマット
10:45
Oncolytic Viral Vaccines: Platforms for Targeted Cancer Immunotherapy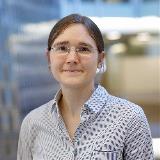 Christine E. Engeland, MD, PhD, Researcher, Medical & Translational Oncology, Tumor Diseases Center, German Cancer Research Center, DKFZ
Oncolytic viral vaccines are an emerging class of immunotherapeutics. As versatile engineering platforms, they can be harnessed for tumor-targeted delivery of bispecifics, checkpoint modulators, and cytokines. This talk will highlight recent preclinical developments and translational research in this field.

11:15
Creating and Targeting Cancer-Specific Neoantigens by Design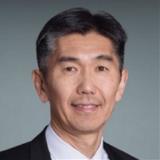 Shohei Koide, PhD, Professor, Biochemistry & Molecular Pharmacology, New York University School of Medicine; Perlmutter Cancer Center, NYU Langone Health
The HapImmune technology exploits small-molecule covalent inhibitors to create distinct neoantigens that selectively mark cells harboring an intracellular disease driver. We have developed antibodies that bind to FDA-approved KRAS(G12C) inhibitors conjugated to KRAS(G12C) peptides presented by HLAs, but not to the free inhibitors. Bispecific T cell engagers selectively kill inhibitor-resistant cancer cells upon inhibitor treatment. Our technology unites targeted and immune therapies, thereby expanding therapeutic opportunities against intracellular proteins.

11:45
Bispecific and Next-Generation Antibodies for Non-Oncology Indications Such as Ophthalmologic and Neurologic Diseases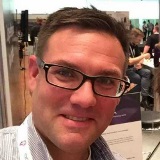 Jens A. Fischer, PhD, Program Manager, Large Molecule Research Therapeutic Modalities, Roche Pharma Research and Early Development (pRED)
Biologics have revolutionized the cancer treatment and impressive therapeutic effects of bispecific antibodies (BsAb) and Ig-fusion concepts resulted in approval in oncology and beyond. We saw great achievements in technical/clinical development of IgG-like BsAbs such as the Crossmab format (e.g., Faricimab approved in ophthalmology) and smaller bispecific Dutafabs line up allowing combined inhibition of different pathological pathways in the eye and there is more progress and clinical evaluation of engineered large molecules (classical or engineered antibodies) in infectious diseases and neuroscience. We would like to show recent developments for BsAbs - from incremental improvements to Brainshuttle.

Sponsored Presentation (Opportunity Available)12:30
Dessert Break in the Exhibit Hall & Last Chance for Poster Viewing13:50
NOVEL APPROACHES AND FORMATS (Cont.)

新規アプローチとフォーマット(続き)
14:45
IgG-VHH Fusions: Technology-Driven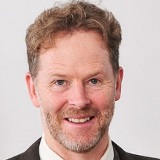 Steffen H.J. Goletz, PhD, Deputy Head, Vice Director, Biotechnology & Biomedicine, Danish Technical University
The talk will present a comprehensive comparison of formats for the generation of robust bispecific antibodies through fusion of single-domain antibodies on IgG scaffolds and a toolbox of complementary methods for in-depth analysis of key features, such as in-solution dual antigen binding, thermal stability, and aggregation propensity, to ensure high bsAb quality. Furthermore, it will present novel in silico designed humanized single-domain antibody phage display libraries with maximal functional diversity for generating fusion partners.

EFFECTOR CELL REDIRECTION

エフェクター細胞のリダイレクション
15:20
eIg-Based Bispecific T Cell-Engagers: Format Matters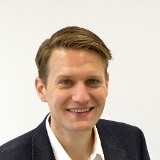 Oliver Seifert, PhD, Senior Scientist, Institute of Cell Biology and Immunology, University of Stuttgart
The eIg platform technology was used to generate a set of bispecific TCEs targeting EGFR and CD3. In total, 11 different TCE formats were analyzed for binding to target and T cells, T cell-mediated killing of tumor cells, and for the activation of T cells. Our findings support that screening of a panel of formats is beneficial to identify the most potent bispecific TCE, and that format matters.

15:50
TCER: Next-Generation, Half-Life Extended TCR Bispecifics Designed to Maximize Efficacy while Minimizing Toxicities for Patients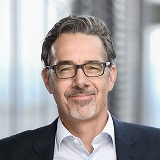 Carsten Reinhardt, MD, PhD, Managing Director, Chief Development Officer, Immatics Biotechnologies, GmbH
TCER are next-generation T cell receptor (TCR)-based T cell-engaging bispecifics targeting peptides presented by HLA-molecules on tumor cells. The use of a high-affinity TCR domain and a low-affinity T cell recruiter coupled to an Fc part for half-life extension has been shown in preclinical experiments to optimize efficacy, safety, and dosing schedule. Immatics is developing a broad pipeline of TCER addressing different indications and large patient populations.
16:50
ImmTAC: A High-Affinity Soluble TCR Bispecific Platform to Target Cancers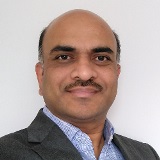 Chandramouli Chillakuri, PhD, Associate Director, Protein Engineering, Immunocore Ltd.
ImmTAC is a soluble TCR-antiCD3 bispecific that can redirect T cells to target cancer cells. A high affinity TCR arm enables the possibility to target a broad range of intracellular cancer antigens presented by cell surface MHC molecules. By enhancing the affinity of TCR over a million-fold, there is a possibility to target poorly presented cancer-specific antigens that are otherwise undetectable to the immune system. A suite of tools is utilised to monitor the specificity of the high-affinity TCRs. We will present data to demonstrate that affinity and specificity can be engineered to turn TCRs into potential therapeutic bispecifics.

17:20
gdT Cell Inspired Therapies

Jurgen Kuball, PhD, Head, Hematology, University Medical Center Utrecht
gdT cell inspired therapies gained substantial moment during the last decade resulting in multiple strategies for how to harness the anti-tumor potential of gdT cells for therapeutic concepts. I will discuss state-of-the-art in the context of current clinical data from most recent concepts as well as the potential future formats.
17:50
Activating NK Cell Receptors as Trigger Molecules for Bispecific Antibodies to Enhance Anti-Tumor NK Cell Responses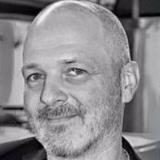 Matthias Peipp, PhD, Research Head & Mildred Scheel Professor, Stem Cell Transplantation & Immunotherapy, University of Kiel
Bispecific antibodies engaging NKG2D or NKp30 and binding a tumor-associated antigen were generated to sensitize tumor cells to NK cell-mediated killing. The impact of molecular architecture on cytotoxic activity and the capacity to act as co-stimulators for FcgRIIIa-triggered anti-tumor responses will be discussed. This approach may represent a promising strategy to modulate stronger NK cell-mediated antitumor responses and to boost the activity of therapeutic antibodies.
Close of PEGS Europe Summit18:40
* 不測の事態により、事前の予告なしにプログラムが変更される場合があります。