第7回年次会議「新興の標的と治療アプローチ」
技術の発展、理解の深まり、エンジニアリングアプローチの普及により、がん、自己免疫、炎症性疾患、その他のさまざまな適応症に対する新規標的の探索ペースが加速しています。「新興の標的と治療アプローチ」会議では、ターゲティングの改善による成功例と、残された課題に対する革新的なソリューションを紹介します。11月にリスボンで開催されるこの会議では、ファーストインクラスのバイオ医薬品を生み出すために研究中の驚くべき進歩や無数のソリューションを紹介します。
11月15日(水)
Registration Open and Morning Coffee07:30
Session Break to Transition into Plenary Keynote10:00
PLENARY KEYNOTE SESSION

基調講演(プレナリーセッション)
10:15
Benchmarking the Impact of AI Biologics Discovery and Optimisation for Pharma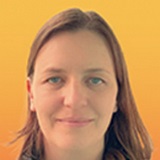 Rebecca Croasdale-Wood, PhD, Director, Augmented Biologics Discovery & Design, Biologics Engineering, Oncology, AstraZeneca
The biologics landscape is rapidly changing with the number of AI-enabled biologics in pre-clinical and clinical stages estimated to be 50-60 (1). This change is driven by the increase in enterprise software solutions to capture and store data, augmented discovery workflows, improvements in machine learning technology, and advances in computing power. Augmented biologics discovery has the potential to revolutionize biologics discovery, yet information of how in silico technologies perform, versus traditional discovery platforms is scarce. At PEGS Europe, we will present current in silico biologics design and optimisation technologies, with a focus on our internal efforts to benchmark the impact of combining novel in silico technologies with our existing biologics discovery platforms.

Coffee Break in the Exhibit Hall with Poster Viewing11:00
Luncheon Presentation (Sponsorship Opportunity Available) or Enjoy Lunch on Your Own13:20
ADVANCES IN DISCOVERY AND ENGINEERING OF ANTIBODIES FOR NON-CANCER TARGETS

がん以外の標的に対する抗体の発見とエンジニアリング
15:05
Discovery of Broadly-Neutralizing Antibodies against Coronaviruses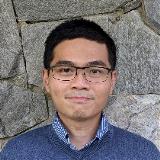 Joshua Tan, PhD, Chief, Antibody Biology Unit, National Institute of Allergy and Infectious Diseases, National Institutes of Health
The potential for future coronavirus outbreaks and ongoing mutations in SARS-CoV-2 highlight the need to broadly target this group of pathogens. Here, we used an epitope-agnostic approach to identify two groups of monoclonal antibodies that target distinct regions of the spike protein and broadly neutralize diverse coronaviruses. Top neutralizers from both antibody classes neutralized all SARS-CoV-2 variants of concern tested including the Omicron subvariant XBB.1.5, inhibited fusion mediated by SARS-CoV-2 spike, and limited disease caused by SARS-CoV-2 in a Syrian hamster model. This two-step approach of isolating rare neutralizing mAbs against cryptic targets is highly relevant for pandemic prevention and the development of therapeutic tools against emerging pathogens.

Sponsored Presentation (Opportunity Available)15:35
Refreshment Break in the Exhibit Hall with Poster Viewing16:05
Close of Emerging Targets and Therapeutic Approaches Conference19:00
* 不測の事態により、事前の予告なしにプログラムが変更される場合があります。