第10回年次会議「バイオ医薬品のアナリティクス特性評価」

「バイオ医薬品のアナリティクス特性評価」会議では、二重特異性、ADC、酵素、AAV、その他の治療用タンパク質を含む、新規フォーマットや複雑なモダリティの研究開発からCMC開発までをサポートする経験を科学者が共有するフォーラムを提供します。MS、マイクロ流体、Cryo-EM、AUC、SAXSなどのツールや技術を駆使して、臨床や上市に向けて十分に特性評価されたバイオ医薬品の設計を支援することにフォーカスします。
11月15日(水)
Registration Open and Morning Coffee07:30
CHARACTERISATION OF NOVEL BIOTHERAPEUTICS

新規バイオ医薬品の特性評価
08:25
Chairperson's Opening Remarks

Christian Graf, PhD, Fellow, Scientific Office, Novartis TRD Biologics
08:30
Challenges of Working with a Two-Faced Bispecific - One Size Does Not Fit All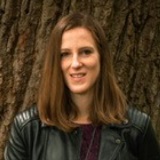 Laura Sewell, Scientist, Biopharmaceutical Development, AstraZeneca
Showcasing a bioassay CMC strategy for a challenging bispecific and the steps taken to bring this molecule to the market. Two checkpoint inhibitor targets on a bispecific which require a suite of bioassays to measure potency. Exploring cell-based functional assays and multiple binding assays including dual-binding to understand benefits/drawbacks of each to build a comprehensive control strategy.

09:00
Antibody Fragment Drug-Conjugates (FDCs): Analysing Novel Formats with High DAR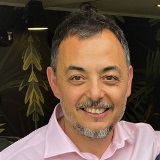 Gokhan Yahioglu, PhD, Director, Medicinal Chemistry, Antikor Biopharma Ltd.
FDCs, a new product class tailored for solid tumours promise many advantages over ADCs including rapid tumour penetration and faster clearance. However, due to the high DAR achievable with our novel technology, new analytical strategies need to be applied as the linker-payload becomes a dominating feature by mass. We'll share LC-Mass spectrometric, Dynamic Light-Scattering, and Nanofluoresence-temperature unfolding data to show how we discover and characterize novel FDCs using our discovery engine.

09:30

Talk Title to be Announced
Dr. Kirsty McHugh, PhD, Senior Postdoctoral Scientist, Fellow in Biochemistry, Pembroke College, University of Oxford
Session Break to Transition into Plenary Keynote10:00
PLENARY KEYNOTE SESSION

基調講演(プレナリーセッション)
10:10
Plenary Keynote Introduction
Enkelejda Miho, PhD, Professor, Dean, University of Applied Sciences and Arts Northwestern Switzerland
10:15
Benchmarking the Impact of AI Biologics Discovery and Optimisation for Pharma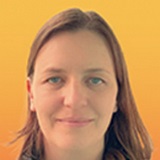 Rebecca Croasdale-Wood, PhD, Director, Augmented Biologics Discovery & Design, Biologics Engineering, Oncology, AstraZeneca
The biologics landscape is rapidly changing with the number of AI-enabled biologics in pre-clinical and clinical stages estimated to be 50-60 (1). This change is driven by the increase in enterprise software solutions to capture and store data, augmented discovery workflows, improvements in machine learning technology, and advances in computing power. Augmented biologics discovery has the potential to revolutionize biologics discovery, yet information of how in silico technologies perform, versus traditional discovery platforms is scarce. At PEGS Europe, we will present current in silico biologics design and optimisation technologies, with a focus on our internal efforts to benchmark the impact of combining novel in silico technologies with our existing biologics discovery platforms.

Coffee Break in the Exhibit Hall with Poster Viewing11:00
11:45
KEYNOTE PRESENTATION:
Higher-Order Structure, Behavior, and Interactions of Novel Biotherapeutics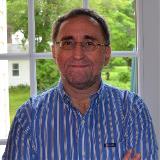 Mark McCoy, PhD, Principal Scientist, Quantitative Biosciences, MSD
We will present case studies of new modality behavior that includes Fc-Fusions, multi-specifics, biased cytokines, and ADCs. We show that a distant PTM can affect cytokine higher-order structure, leading to a mechanistic understanding of reduced activity; excipient interactions that affect multivalent VHH structure & dynamics, support patent filing, and self-interactions among Fc-fusion candidates lead to differentiated solution behavior that can contribute to developability assessments and support candidate selection.

12:15
Comprehensive Mutational Stability and Activity Profiles of Cancer Therapeutic Enzymes by Proximity-Based Sequencing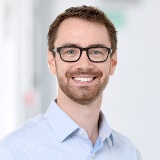 Michael Nash, PhD, Associate Professor, Chemistry & Biosystems Engineering, University of Basel/ETH Zurich
We report a novel ultrahigh-throughput screening method called enzyme proximity sequencing (EP-Seq) that accelerates enzyme engineering for cancer therapy. Our method leverages yeast display and deep mutational scanning to characterize the stability and catalytic activity of pooled enzyme variant libraries in a massively parallel fashion. Enzyme activity is read using radical-based proximity labeling and sequencing, which generates training data for machine learning. Our approach will enable accelerated development of highly stable and active enzymes for metabolic cancer therapy.

12:45
Presentation to be Announced
13:20

LUNCHEON PRESENTATION I:
Manufacturing and Quality Control of Multi-Pass Transmembrane Proteins
Hengshuo Li, PhD, AcroBiosystems
Multi-pass transmembrane proteins play critical roles in biological processes and are important targets for therapeutic development. However, manufacturing and quality control of these proteins is challenging due to their complex structure, low abundance, low expression level, and hydrophobic feature. In this presentation, we describe Acrobiosystems' approach to manufacturing and quality control of multi-pass transmembrane proteins, including analytical techniques for characterization.
13:50

LUNCHEON PRESENTATION II:
Robust Multi-Level LC-MS Workflows for Biosimilar Comparability Assessment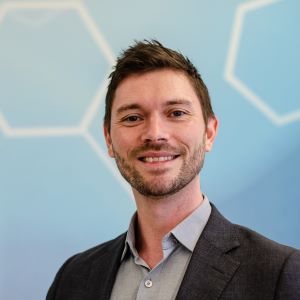 Nick Pittman, Marketing Manager, Global Biopharmaceutical Business, Waters Corporation
The biosimilars market is growing rapidly. More comprehensive analytical characterization gives greater confidence in the comparability, safety and efficacy of a biosimilar, allowing developers greater product understanding and the best chance of regulatory success
Waters presentation highlights the enhancements of the Xevo G3 QTof mass spectrometer in a case study of biosimilar mAb characterization and comparability at intact, subunit, and peptide level, using app-based analysis within the compliance-ready waters_connect informatics platform
14:30
Chairperson's Remarks
Dan Bach Kristensen, PhD, Principal Scientist, Symphogen
14:35
Multiple Biophysical Characterizations of Purified and in-Process AAV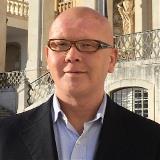 Susumu Uchiyama, PhD, Professor, Biotechnology, Osaka University
Adeno-associated virus (AAV) sample is typically composed from full, empty, and partial particles and other impurities. In this talk, the characterizations of AAV samples, including size distribution, capsid composition, capsid modification, and nucleic acid heterogeneity using various biophysical methods like different types of analytical ultracetrifugation, liquid chromatography mass spectrometry (MS), charge detection MS, cryo-electron microscopy, capillary electrophoresis, mass photometry, will be introduced, together with the relation of their properties to biological activities.

15:05
Biophysical Evaluation of Efficient Hemin Scavengers in the Therapeutic Development for Hemolytic Disorders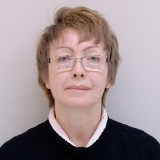 Elena Karnaukhova, PhD, Research Chemist, Center for Biologics Evaluation and Research, US Food and Drug Administration
In this presentation, we consider therapeutic approaches to limit detrimental effects of extracellular hemin released from hemoglobin and discuss contemporary biophysical methods for the evaluation of hemin-protein interactions with regard to various tasks, from the manufacturing controls of the hemin impurities in blood-derived products to the development of efficient hemin scavengers. This talk provides an overview of the research studies towards therapeutic development for hemolytic disorders, with a focus on biophysical characterization of potential hemin scavengers.

15:35

Surface Plasmon Resonance data analysis done by Bruker?!
Sven Malik, Mr., Senior Application Specialist, Applications, Bruker Daltonics SPR
Possibilities of SPR data analysis collection using the Pro series instruments from Bruker. The SPR Analyzer 4 fulfills all customer needs for analyzing and processing data obtained from Bruker's Surface Plasmon Resonance instruments. It combines high performance and high flexibility within each step of data processing, from raw data to final reports. Each module was designed for intuitive use, containing a simplified layout to provide clear guidance for the user.
15:50

Using FO-SPR to select for efficient antigen binders in phage display
Kris Ver Donck, Vice President, Marketing & Applications, FOx BIOSYSTEMS
Phage display in conjunction with biopanning is a frequently used strategy in the selection process for expressed binding proteins with specificity to a target antigen. Here we present an FO-SPR based approach that combines both fast kinetic characterization and an efficient selection cycle. The assay is based on real-time kinetics monitoring, and binding can be assessed based on konand koff behavior, which not available from classic endpoint characterization techniques.
Refreshment Break in the Exhibit Hall with Poster Viewing16:05
ADVANCES IN ANALYTICAL TECHNIQUES & APPROACHES

アナリティクス技術・アプローチの進歩
17:00
MS-Based Cell Bioassays: A Novel Tool for Biotherapeutics Characterization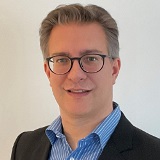 Christian Graf, PhD, Fellow, Scientific Office, Novartis TRD Biologics
Cell-based bioassays often face limitations with sample throughput, speed, and automation, and usually rely on indirect readouts utilizing reagents and labels. Here, we present an innovative feasibility study for development of a direct, fast, and label-free MS-based cell assay for therapeutic antibody potency characterization, using automated sample preparation, rapid MALDI-TOF mass spectrometry, and advanced data analysis. The MS cell bioassay provided comparable quantitative results to the routine luminescence-based method.

17:30
Total Particle Analysis with Aura; Pathway to USP Validation and Product Release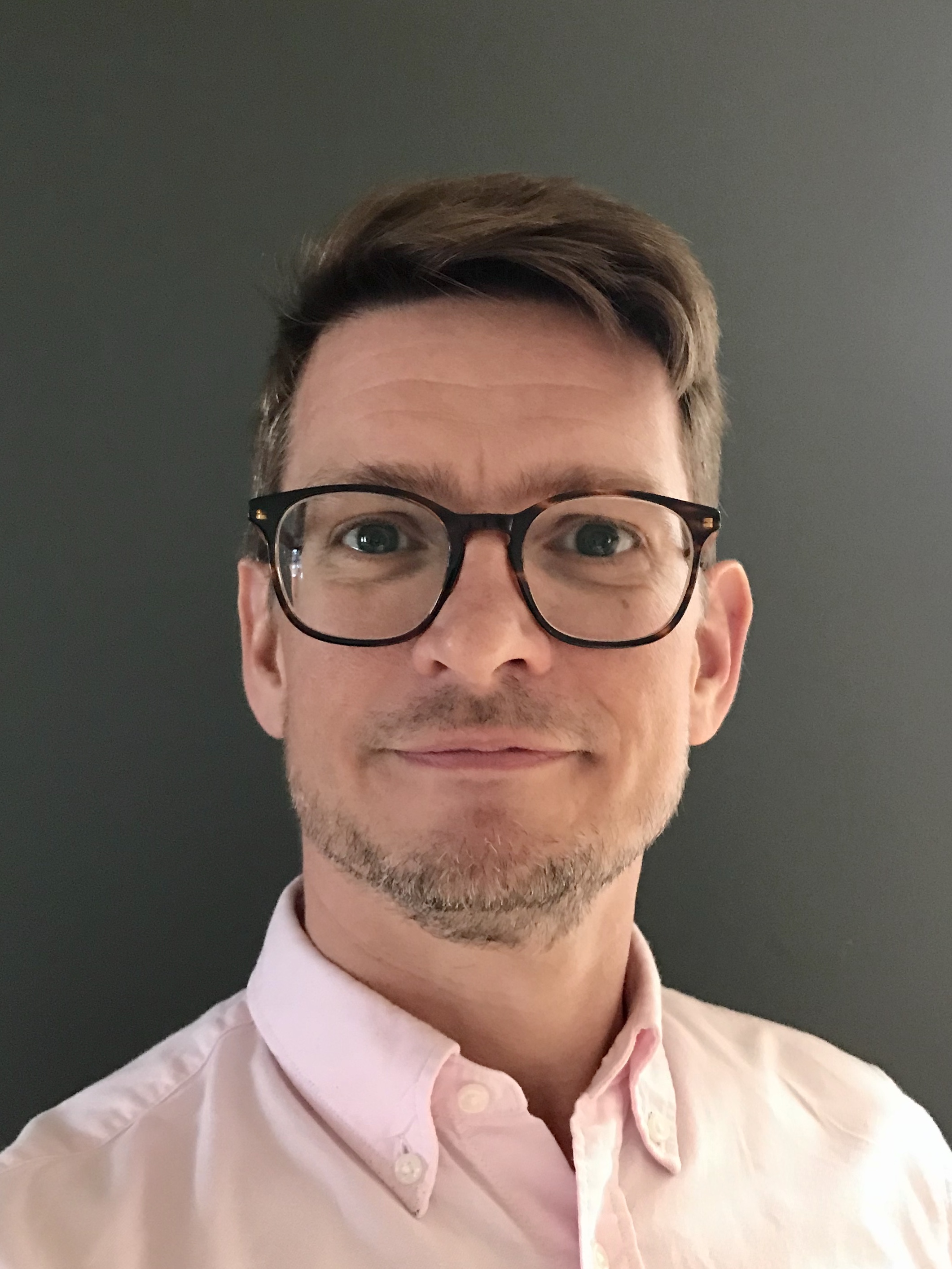 Paul Dyer, PhD, Field Application Scientist, Halo Labs
The success of novel biotherapeutics, be it protein, gene or cell therapies has highlighted new challenges in the analysis of sub-visible particles (SVPs). Legacy technologies, light obscuration and flow imaging, and the guidelines that support their use, are outdated, lack sensitivity to detect low refractive particles, require large volumes, and cannot distinguish between SVP species. Aura® provides the tool to enable full and accurate analysis of SVPs in your therapeutic end-product.
18:00
Cryo-EM Structure and Epitope/Paratope Mapping of CEACAM5 Monoclonal Antibody Targeting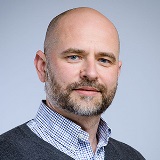 Alexey Rak, PhD, Head, Biostructure and Biophysics, Sanofi, France
CEACAMs are membrane-associated glycoproteins that are overexpressed in some tumor types. The antibody-drug conjugate, tusamitamab ravtansine, specifically recognizes the human CEACAM5. To understand the structural basis of this specificity, we mapped the epitope-paratope interface between hCEACAM5 and tusamitamab by various biophysical and biochemical methods and cryogenic electron microscopy. The Cryo-EM structure of the tusamitamabCEACAM5 complex revealed a discontinuous epitope involving residues in the two CEACAM5 domains and an N-linked mannose. This talk will also discuss the structural biology vs. other methods of epitope-paratope interface characterisation.
18:30
Interlaboratory Study of Multi-Attribute Method by Peptide Mapping Liquid Chromatography Mass Spectrometry (MAM) Performance across Novartis Analytical Development Sites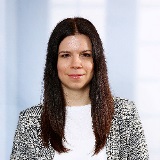 Maja Semanjski Curkovic, PhD, Science & Technology Expert, Process Analytical Sciences Tech R&D, Novartis Pharmaceuticals
MAM is an emerging mass spectrometry-based technique that allows for simultaneous monitoring of multiple quality attributes of therapeutic proteins on an individual amino acid level in a single analysis. This method streamlines biopharmaceutical analysis, improving product and process understanding, reducing resources and accelerating development of complex biologics. We will present the implementation of an automated MAM platform from analytical characterization to process analytics on two robotic liquid handler types and the assessment of cross-site performance of the entire MAM workflow.

Close of Analytical Characterisation of Biotherapeutics Conference19:00
* 不測の事態により、事前の予告なしにプログラムが変更される場合があります。