第6回年次会議「CAR-T療法の革新とin vivoソリューション工学」

CAR-T療法は、がんの治療だけでなく治癒にも前例のない可能性を秘めています。しかし、複雑な手順、実装・製造コストの高さ、固形がんへの適用などの障壁があります。そのため、CAR活性とその生成を改善するために、多くの開発が進行中です。T細胞へのin vivo遺伝子導入は、より簡単で安価な手段でさまざまな疾患を治療する治療プラットフォームとして期待されています。in vivoでのキメラ抗原受容体(CAR)T細胞の生成は、T細胞を標的とした脂質ナノ粒子(LNP)にmRNAを導入し、in vivoプログラミングによって達成できます。PEGS Europeのこの新しいトラックでは、免疫療法に適用されている革新的なCAR構造、遺伝子編集ツール、遺伝子導入技術をレビューし、新しいCAR構築物の設計と開発、in vivoでの治療の設計に役立てます。さまざまなアプローチと技術について、免疫原性、ポテンシー、CAR導入方法(永続的・一時的の両方)が評価されます。この会議では、新しいCAR構築物とin vivoでのCAR療法について、概念実証から臨床用途の強固な技術に変えるまでに何が必要なのかを検証します。
Scientific Advisory Board:
Christian J. Buchholz, PhD, Professor & Head, Molecular Biotechnology & Gene Therapy, Paul Ehrlich Institut
Ulf Grawunder, CEO, T-CURX
Astero Klampatsa, PhD, Team Leader, Thoracic Oncology Immunotherapy Group, Institute of Cancer Research (ICR)
Recommended Short Course*
Monday, 13 November, 14:00 - 17:00
SC3: The Tumour Microenvironment and Response to Cancer Immunotherapy
*Separate registration required. See short courses page for details. All short courses take place in-person only.
11月15日(水)
Registration Open and Morning Coffee07:30
OVERCOMING THE TUMOUR MICROENVIRONMENT

腫瘍微小環境の克服
08:30
Strategies to Overcome CAR T Cell Suppression in the Tumor Microenvironment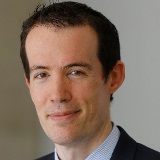 Sebastian Kobold, MD, Professor, Clinical Pharmacology, Klinikum der Universitat Munchen
A major hurdle to CAR T cell efficacy in solid tumors is their suppression by both cancer cells and their environmental surroundings. In this talk, we will demonstrate how CAR T cell activity can be boosted by modulating both TME and tumor-derived or associated factors.

09:00
Co-Engineering Strategies to Augment T Cell Control of Solid Tumors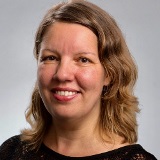 Melita B. Irving, PhD, Project Leader, Ludwig Branch for Cancer Research, University of Lausanne
T cell therapies of solid tumors face challenges including limited homing, antigen escape, immunosuppression, and toxicity. Coengineering strategies can circumvent many of these obstacles. To that end, we developed a dual inverted lentiviral vector enabling constitutive expression of a TCR or CAR and activation-inducible gene-cargo. We have also built remote-control CARs and explored a variety of gene-cargo including IL-15, IL-2v, GLUT3, and a SiRPa decoy to safely augment tumor control.
Sponsored Presentation (Opportunity Available)09:45
Session Break to Transition into Plenary Keynote10:00
PLENARY KEYNOTE SESSION

基調講演(プレナリーセッション)
10:15
Benchmarking the Impact of AI Biologics Discovery and Optimisation for Pharma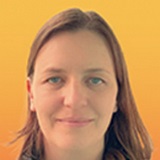 Rebecca Croasdale-Wood, PhD, Director, Augmented Biologics Discovery & Design, Biologics Engineering, Oncology, AstraZeneca
The biologics landscape is rapidly changing with the number of AI-enabled biologics in pre-clinical and clinical stages estimated to be 50-60 (1). This change is driven by the increase in enterprise software solutions to capture and store data, augmented discovery workflows, improvements in machine learning technology, and advances in computing power. Augmented biologics discovery has the potential to revolutionize biologics discovery, yet information of how in silico technologies perform, versus traditional discovery platforms is scarce. At PEGS Europe, we will present current in silico biologics design and optimisation technologies, with a focus on our internal efforts to benchmark the impact of combining novel in silico technologies with our existing biologics discovery platforms.

Coffee Break in the Exhibit Hall with Poster Viewing11:00
11:45
New T Cell Engineering Approaches for Mitigation of Exhaustion and Targeting of Low Antigen Density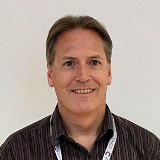 John Anderson, PhD, GOSHCC Professor, Honorary Consultant Oncologist, Experimental Paediatric Oncology, University College London
CAR T therapies for solid cancers have proven susceptible to T cell exhaustion and antigen escape, leading to relative clinical failure. We have focused on commonly expressed antigen B7H3, and have developed CARs based on high-avidity binders capable of response to antigen-dim targets. To mitigate exhaustion caused by chronic signaling we have developed IMiD drug-sensitive degron sequences that control rapid and reversible receptor proteosomal degradation, which can reverse antigen-induced exhaustion.

12:15
Overcoming Tumor Antigen Heterogeneity in the Context of CAR T Cell Therapy for Solid Tumors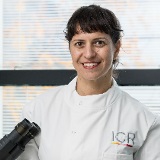 Astero Klampatsa, PhD, Team Leader, Cancer Therapeutics, Institute of Cancer Research
Multiple barriers unique to solid tumours contribute to the limited efficiency of CAR T cells. The immunosuppressive TME poses formidable barriers to CAR T cells. Tumour antigen heterogeneity presents another major challenge in CAR T cell therapy. Here, a study is discussed looking into the limitations in efficiency of CAR T cell therapy in an antigen-heterogeneous syngeneic tumor model, and whether this can be overcome by CAR T cell induction of bystander effects.
Sponsored Presentation (Opportunity Available)12:45
Luncheon Presentation (Sponsorship Opportunity Available) or Enjoy Lunch on Your Own13:20
IN VIVO DEVELOPMENTS AND DELIVERY USING LNPs AND mRNA

LNPとmRNAを使用したin vivoでの開発と導入
14:35
T Cell-Specific in vivo CAR-Delivery by Receptor-Targeted Viral Vectors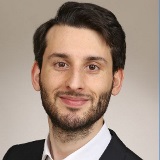 Frederic B. Thalheimer, PhD, Molecular Biotechnology & Gene Therapy, Paul Ehrlich Institut
CAR T cells have proven their tremendous potential to cure hematologic malignancies. However, their highly individualized, expensive, and time-consuming manufacturing make broader applications difficult. Towards converting the strategy to an off-the-shelf approach, we generated receptor-targeted lentiviral and AAV vectors redirected to T cells for direct in vivo generation of CAR T cells.

15:05
Viral Vectors for Highly Specific Immunoengineering of B and T Cells in Situ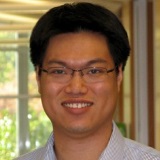 Samuel Lai, PhD, Professor, Pharmacoengineering & Molecular Pharmaceutics, University of North Carolina at Chapel Hill
A platform that can selectively transduce specific immune cells in vivo can enable a range of personalized cellular and biologics immunotherapy. Towards this goal, our group has employed various principles from molecular biology and pharmaceutics to engineer different viral vector systems that can selectively transduce B and T cells in vivo with exceptional fidelity and potency. We will present both published and unpublished data.

Sponsored Presentation (Opportunity Available)15:35
Refreshment Break in the Exhibit Hall with Poster Viewing16:05
Close of Innovations in CAR T Therapy and Engineering in vivo Solutions Conference19:00
* 不測の事態により、事前の予告なしにプログラムが変更される場合があります。