初開催「二重特異性抗体の安全性と有効性」

二重特異性抗体は、がん治療薬として、またそれ以外の治療薬として、その役割がますます拡大し、有効性を損なうことなく、安全性を確保することに重点的に取り組んでいます。Cambridge Healthtech Instituteの初開催「二重特異性抗体の安全性と有効性」会議では、新興の二重特異性抗体とADCという観点から、毒性と有効性に関する課題について議論されます。強力な二重特異性抗体とADCを送達しながら毒性を軽減する方法について、臨床供給のCMC戦略から臨床安全性と有効性に至るまで、臨床開発ライフサイクルにおける考慮事項とともに検討されます。トピックでは、現在のアンメットニーズに対応するために、リスク/メリットのプロファイルを達成するための併用療法や戦略などを取り上げます。この会議では、臨床上の課題と成功に焦点を当てることで、二重特異性抗体の発見とエンジニアリングのトピックを補完することを目的としています。
Recommended Short Course*
Monday, 13 November, 14:00 - 17:00
SC2: Developability of Bispecific Antibodies: Formats and Applications
*Separate registration required. See short courses page for details. All short courses take place in-person only.
11月14日(火)
Registration Open and Morning Coffee07:30
RECENT ADVANCES IN BISPECIFICS, ADCs, AND COMBINATION THERAPIES

二重特異性、ADC、併用療法における最近の進歩
08:30
KEYNOTE PRESENTATION:
Advances in the Efficacy and Safety of Bispecifics, ADCs, and Combination Cancer Therapies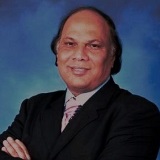 Rakesh Dixit, PhD, President & CEO, Bionavigen
In the last decade, tremendous progress has been made to improve overall survival due to cancer and related illnesses. However, most cancers remain deadly, and therapeutic challenges are fierce. This keynote lecture will discuss the unprecedented progress in developing innovative bispecific, ADCs, and combination therapies in the war against cancers. A particular focus will be on the safety challenges of bispecific, immunotherapies, ADCs, and their combinations.

09:00
A Bispecific METxMET Antibody-Drug Conjugate with Cleavable Linker is Processed in Recycling and Late Endosomes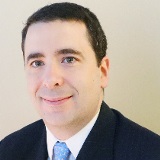 Andres Perez Bay, PhD, Senior Staff Scientist, Oncology & Angiogenesis, Regeneron Pharmaceuticals, Inc.
Most antibody-drug conjugates (ADCs) approved for the treatment of cancer contain protease-cleavable linkers. However, it remains unclear whether cleavable linkers can be processed outside the lysosomes. Here, we propose that recycling endosomes contributes to the processing of a bispecific METxMET ADC containing a VC-cleavable linker, and discuss the implications for the rational design of ADCs that recycle to the plasma membrane.

09:30
Next-Generation Cytokine Therapy: Coupling Dual Tumor Targeted Cytokines with Precision Patient Selection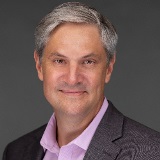 John B. Mumm, PhD, Co-Founder & CEO, Deka Biosciences
Deka Biosciences has developed a therapeutic platform (called Diakines) that couples complementary cytokines together via a tumor antigen targeting, human antibody derived, single-chain variable fragment scaffold. In addition, Deka has developed an assay that evaluates each patient's immune system's response to each Diakine. This precision patient-selection method enables Deka to treat each patient with the Diakine that their immune system is best suited to respond to. The lead molecule, DK210 (EGFR), has for the first time uncoupled wild-type Interleukin-2 inflammatory toxicity from its potent anti-tumor function via coupling with nature's anti-inflammatory cytokine, Interleukin-10. DK210 (EGFR) clinical trials have begun.
Sponsored Presentation (Opportunity Available)10:00
Grand Opening Coffee Break in the Exhibit Hall with Poster Viewing10:30
11:15
Targeting Alternative T Cell Effector Pathways to Enhance the Anti-Tumor Activity of CD3-Engaging Bispecific Antibodies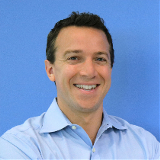 David J. DiLillo, PhD, Senior Director, Regeneron Pharmaceuticals, Inc.
CD3-engaging bispecific antibodies demonstrate strong anti-tumor activities in the clinic, but there is room to improve the efficacy and durability of these therapies. In this presentation, we will describe next-generation bispecific antibodies that engage T cell costimulatory pathways and discuss how they may be combined with CD3-engaging bispecifics to drive enhanced anti-tumor activity.

11:45
An Optimized IgG-Based B7-H3xCD3 Bispecific Antibody for Treatment of Gastrointestinal Cancers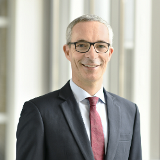 Helmut R. Salih, MD, Professor for Translational Immunology, Medical Director, Clinical Collaboration Unit Translational Immunology, University Hospital Tuebingen and DKFZ Heidelberg, Germany; Co-Founder, TWYCE GmbH
Success of bispecific antibodies (bsAbs) in solid tumors is still limited, amongst others due to insufficient accessibility of the tumor site and systemic toxicity that prevents effective dosing. B7-H3 (CD276) recently attracts considerable interest as target antigen in a variety of malignancies including GI cancers due to its rather tumor-specific expression on cancer cells and the microenvironment/vessels, the latter facilitating access of immune effector cells to the tumor site. Using our IgG-based proprietary antibody platform, we developed an optimized B7-H3xCD3 bsAb with improved efficacy and reduced toxicity after fine-tuning binding to both, B7-H3 and CD3. We envisage to initiate a first in human study with this bsAb, designated CC-3, in patients with metastasized colorectal cancer in Q3/2023, followed by a second trial including patients with various upper GI cancers. The implementation of these trials will benefit from already available favorable safety and efficacy data obtained in three single agent clinical trials with our PSMAxCD3 construct in the same bsAb format.

Sponsored Presentation (Opportunity Available)12:15
Luncheon Presentation (Sponsorship Opportunity Available) or Enjoy Lunch on Your Own12:55
14:05
PANEL DISCUSSION:
Challenges of Mitigating Toxicity of IO Bispecifics

PANEL MODERATOR:
PANELISTS:
PRECLINICAL CONSIDERATIONS FOR SAFETY AND EFFICACY

安全性と有効性に関する前臨床での懸念事項
14:40
Evolving Benefit-Risk Considerations for Bispecific Antibodies in an Era of Expanded Indications and Emerging Technologies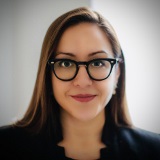 Christina Lourdes Mayer, PharmD, President & Principal Consultant, Semivida Research
This presentation explores the evolving landscape of benefit-risk considerations for bispecific antibodies amid expanded indications and emerging technologies. It highlights the potential of bispecific antibodies in addressing complex biology in fields such as oncology, immunology, and rare disease. By delving into the latest research, this talk offers valuable insights into optimizing benefit-risk assessments and ensuring the successful discovery, development, and deployment of bispecific antibodies across diverse therapeutic areas.
15:10
Bispecific Antibody Drug Conjugates for the Treatment of Acute Myeloid Leukemia - A Safer & More Efficacious Option for Patients?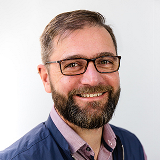 Oliver Schon, PhD, Vice President, Research & Development, BiVictriX Therapeutics PLC
The development of antibody drug conjugates (ADCs) for the treatment of acute myeloid leukemia (AML) has been limited by the availability of unique disease-specific antigens. Gemtuzumab ozogamicin (GO) is the only ADC approved for use in CD33+ AML patients, but is associated with dose-limiting toxicities. The use of bispecific antibodies represents a novel approach to the development of ADCs with the potential of a more efficacious and safer treatment option for patients in the future. Here, we describe the twin antigen validation and target cell selectivity of an aCD7/aCD33 bispecific ADC.

Sponsored Presentation (Opportunity Available)15:40
Refreshment Break in the Exhibit Hall with Poster Viewing16:10
17:00
Multispecific, Multivalent TSLP-IL13 NANOBODY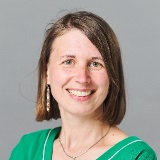 Annemie Deiteren, MD, PhD, Director, Translational Medicine & Clinical Pharmacology, Translational Medicine & Early Development, Sanofi
SAR443765 as a novel, anti-TSLP/anti-IL-13 Nanobody molecule significantly reduces FeNO, a biomarker of ongoing airway inflammation, in participants with asthma after a single dose. In addition, combined TSLP/IL-13 blockade improves lung function, particularly small airway dysfunction shown to correlate with poor disease control and type 2 inflammation. The effects surpass those reported for monovalent IL-13 or TSLP pathway targeting and suggest potential for superior effects in patients with asthma.

18:00
PANEL DISCUSSION:
Navigating Early-Stage Clinical Safety and Efficacy of Biologics for Acute Diseases Such as Oncology or Infectious Diseases

PANEL MODERATOR:
Mark L. Chiu, PhD, CSO, Tavotek Biotherapeutics
There are continuing discovery and development of bispecific agents that can potentially treat diseases with unmet medical needs. Bispecific agent engineering requires the incorporation of several mechanisms of action for efficacy in the disease environment while controlling the engagement of on-target off-disease responses. This session will provide examples of the development of bispecific agents to optimize the therapeutic index by balancing potency and efficacy with safety for the patient. In particular, we focus presentations and lively discussions on development considerations for the treatment of acute diseases such as oncology or infectious disease pathologies.

PANELISTS:
Welcome Reception in the Exhibit Hall with Poster Viewing18:30
Close of Safety and Efficacy of Bispecific Antibodies Conference19:30
* 不測の事態により、事前の予告なしにプログラムが変更される場合があります。