初開催「がん治療用抗体」
がん治療薬としてモノクローナル抗体が成功したことで、抗体薬物複合体(ADC)、細胞内抗体、条件付き活性化バイオ医薬品(CAB)、二重特異性抗体、多重特異性抗体、多価抗体など、さまざまな種類の治療用抗体が開発されるようになりました。初開催「がん治療用抗体」会議では、これらの治療アプローチの最新かつ最もホットなアプローチを紹介することを目的とし、講演者を招いて、そのメカニズム、エンジニアリング、前臨床から臨床への移行、併用戦略などについて議論します。
Recommended Short Course*
Monday, 13 November, 14:00 - 17:00
SC2: Developability of Bispecific Antibodies: Formats and Applications
*Separate registration required. See short courses page for details. All short courses take place in-person only.
11月14日(火)
Registration Open and Morning Coffee07:30
08:30
KEYNOTE PRESENTATION:
Antibody Chain-Exchange-Based Approaches to Generate and Optimize Bispecific Antibodies, Prodrugs, and ADCs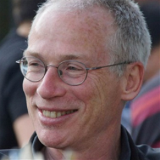 Ulrich Brinkmann, PhD, Expert Scientist, Pharma Research & Early Development, Roche Innovation Center, Munich
Antibody chain exchange approaches base on separate entities with partially repulsive domain interfaces that recombine to products with optimal interfaces. This technology was initially developed to provide large binder-format matrices of bispecific antibodies and identify combinations with optimal functionalities. The presentation will show that the principles of such technologies can also be applied to generate antibody-payload matrices and antibody-prodrugs.

ANTIBODY-DRUG CONJUGATES

抗体薬物複合体(ADC)
09:00
Inducing Significant and Efficient Tumor Growth Inhibition vs. Trastuzumab Deruxtecan with Low Drug-Load Topoisomerase 1 Inhibitor ADC Using Novel Peptide Linkers for Payload Conjugation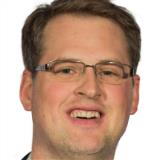 Philipp Spycher, PhD, CEO, Araris Biotech AG
In this presentation, a novel peptide linker technology for site-specific payload conjugation will be introduced that enables the generation of antibody-drug conjugates (ADCs) directly from native antibodies off the shelf in one step, without the need of any upfront antibody engineering. The resulting ADCs show remarkable in-vivo stability and antibody-like PK exposure with excellent activity at low doses and high tolerability in rats and monkeys. Using this novel linker technology, a low drug-load ADC carrying a topoisomerase-1 inhibitor was generated showing significant and efficient tumor growth inhibition head-to-head vs. trastuzumab deruxtecan. These data highlight the potential of this innovative peptide linker technology in enhancing the therapeutic efficacy and tolerability of ADCs.

09:30
Fcab-Drug Conjugates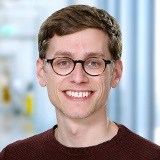 Sebastian Jaeger, PhD, Senior Scientist, ADCs & Targeted NBE Therapeutics, Merck Healthcare KGaA
Fcab-Drug Conjugates are a novel ADC format carrying an Fc antigen binding fragment (Fcab) as targeting scaffold instead of an IgG antibody. The combination of Fcabs' small size, antigen binding capabilities, and relatively long half-life makes them a promising scaffold for the generation of drug conjugates with improved tissue penetration capabilities compared to classical IgG-based ADCs. This talk covers the concept and format exploration data.

10:00

A Programmable Microfluidic Platform for Drug Discovery
Scott Brouilette, PhD, Director of Marketing, Lightcast Discovery
We are developing a novel microfluidic platform with precise and highly flexible control of microdroplets using software-generated light patterns. By combining droplets containing different cell types, antibodies, reporters and/or other reagents we enable complex workflows with stepwise assays and sequential readouts with a level of flexibility beyond what is currently possible. Within drug development, this has the potential to accelerate functional characterisation and shorten optimisation time.
Grand Opening Coffee Break in the Exhibit Hall with Poster Viewing10:30
11:15
Preclinical Development of an Anti-CD142 (Tissue Factor) C'Dot Drug Conjugate (CDC)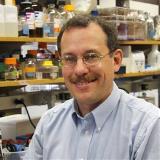 Gregory P. Adams, PhD, CSO, Elucida Oncology, Inc.
C'Dot Drug Conjugates (CDCs) are targeted ultra-small (~6nm diameter) nanoparticles composed of a silica core and a layer of short PEG chains conjugated to high concentrations of payload and targeting moieties. Elucida's preclinical work developing novel exatecan-conjugated, anti-tissue factor (CD142) VHH single domain antibody-targeted CDCs that are capable of delivering high concentrations of payload, penetrating deep into tumors and avoiding healthy tissue will be presented.

Sponsored Presentation (Opportunity Available)12:15
INTRACELLULAR, BISPECIFIC, AND LOGIC-GATED ANTIBODIES

細胞内抗体、二重特異性抗体、ロジックゲート抗体
14:10
Intracellular Antibodies for Drug Discovery against Hard-to-Drug Targets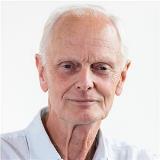 Terence Rabbitts, FRS, FMedSci, Professor, Molecular Immunology, Center for Cancer Drug Discovery, Institute of Cancer Research
Intracellular antibodies are a starting point as inhibitors via design to block protein-protein interactions or to carry effector functions. Expressing fusions of intracellular antibodies with E3 ligase creates biodegraders to eliminate target proteins, or with procaspases to cause antigen-dependent cell death. The targeting LMO2 and mutant RAS is POC for intracellular antibodies as drugs per se.

14:40
Glycan and Novel Targets for Bispecific Cancer Therapy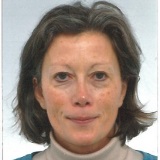 Mireille Vankemmelbeke, PhD, Principal Scientist, Biodiscovery, Scancell, Ltd.
Antibody therapy based on glycan targets remains attractive. We will present preclinical results from reformatting these antibodies to T cell redirecting bispecifics, ADC, as well as their potential for CAR therapy; showcasing their versatility. Combination therapy may be warranted for optimising their efficacy towards solid tumours.

15:10
HexElect: Logic-Gated Antibody Pairs That Selectively Act on Cells Co-Expressing Two Antigens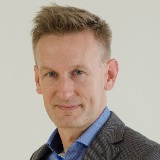 Rob N. de Jong, PhD, Senior Director and Head, Antibody Format Development, Genmab BV
We have developed mutually-dependent IgG antibody combinations engineered to selectively act on cells co-expressing two antigens. Genmab's HexElect technology is based on Fc-domain engineered IgG antibody pairs that act as Bio-Logic AND gates selectively activated after hetero-oligomerization. Functional activation of complement or signaling by HexElect antibody pairs was stringently dependent on the presence of two targets co-expressed at the same cell surface. HexElect technology may enable access to an untapped, combinatorial target space for the generation of antibody therapeutics that exhibit both selectivity and potency.
Sponsored Presentation (Opportunity Available)15:40
Refreshment Break in the Exhibit Hall with Poster Viewing16:10
Welcome Reception in the Exhibit Hall with Poster Viewing18:30
Close of Antibody-Based Cancer Therapies Conference19:30
* 不測の事態により、事前の予告なしにプログラムが変更される場合があります。