第15回年次会議「二重特異性と併用療法の臨床的進歩」

二重特異性抗体や多重特異性抗体のプラットフォームと技術開発の進歩により、新しい構築物や臨床候補が大量に生まれ、臨床における安全性と有効性が検証されています。臨床・前臨床データのレビューは、2023年11月15日にリスボン(ポルトガル)で開催されるPEGS Europe Summitの第15回年次会議「二重特異性と併用療法の臨床的進歩:新規かつ相乗的な組み合わせ」で特集される予定です。FDAの承認を得て上市されている、二重特異性抗体医薬のレパートリーを増やすために、候補のトランスレーショナルアプローチと最適化について、業界リーダーらが議論する予定です。
Scientific Advisory Board:
Nicolas Fischer, PhD, CEO, Light Chain Bioscience
Pieter Fokko van Loo, PhD, Senior Director, Oncology - Immunology, Merus NV
Jeanette H.W. Leusen, PhD, Professor, Translational Immunology, Utrecht University
Paul WH Parren, PhD, Executive Vice President and Head, Research and Development, LAVA Therapeutics; Professor,
Molecular Immunology, Leiden University Medical Center
David E. Szymkowski, PhD, Vice President, Preclinical Operations, Xencor, Inc.
Recommended Short Course*
Monday, 13 November, 14:00 - 17:00
SC2: Developability of Bispecific Antibodies: Formats and Applications
*Separate registration required. See short courses page for details. All short courses take place in-person only.
11月15日(水)
Registration Open and Morning Coffee07:30
Session Break to Transition into Plenary Keynote10:00
PLENARY KEYNOTE SESSION

基調講演(プレナリーセッション)
10:15
Benchmarking the Impact of AI Biologics Discovery and Optimisation for Pharma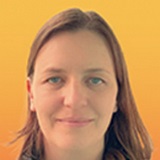 Rebecca Croasdale-Wood, PhD, Director, Augmented Biologics Discovery & Design, Biologics Engineering, Oncology, AstraZeneca
The biologics landscape is rapidly changing with the number of AI-enabled biologics in pre-clinical and clinical stages estimated to be 50-60 (1). This change is driven by the increase in enterprise software solutions to capture and store data, augmented discovery workflows, improvements in machine learning technology, and advances in computing power. Augmented biologics discovery has the potential to revolutionize biologics discovery, yet information of how in silico technologies perform, versus traditional discovery platforms is scarce. At PEGS Europe, we will present current in silico biologics design and optimisation technologies, with a focus on our internal efforts to benchmark the impact of combining novel in silico technologies with our existing biologics discovery platforms.

Coffee Break in the Exhibit Hall with Poster Viewing11:00
13:50

LUNCHEON PRESENTATION II:
Heavy Chain-Only Transgenic Chickens Produce Human Antibodies with Robust Immune Repertoires and High-Affinity Binding
Phil Leighton, PhD, Senior Director, Molecular Biology, OmniAb
We have developed an engineered chicken that produces VHH antibodies with human variable regions. In these birds, the human VH contains framework mutations to provide stability and a truncated light chain that facilitates immunoglobulin secretion in the absence of the VL domain. Productive B-cell development is observed, and when immunized with various targets, antigen-specific VHH offered a diverse repertoire of sequences, broad epitope coverage, and binding affinities reaching single-digit nM.
Refreshment Break in the Exhibit Hall with Poster Viewing16:05
Close of Advancing Bispecific Antibodies and Combination Therapy to the Clinic Conference19:00
* 不測の事態により、事前の予告なしにプログラムが変更される場合があります。