Cambridge Healthtech Institute第15回年次
Immunology for Biotherapeutics

(バイオ医薬品に対する免疫学)
治療上の利点に対する免疫システムの理解と操作
2023年10月2日
今日の創薬と開発における刺激的な進歩の多くは、免疫応答とその操作および制御に関するものです。治療障害とその治療における免疫の関与についての理解は急速に深まっています。TおよびBリンパ球サブセット、自然リンパ球(ILC)、マクロファージ、樹状細胞、およびサイトカインはすべて複雑に関与しています。治療上の利点のために操作できる可能性がある一方で、十分に理解されていない場合、悲惨な結果となる危険性があります。参加者はこのシンポジウムで、潜在的な安全性の問題を見逃すことなく、免疫システムを活用し、抑制因子を克服する方法を見つけます。
10月2日(月)
Registration and Morning Coffee9:00 am
Networking Coffee Break11:00 am
11:20 am
The Role of the Innate Immune System and Implications for Biotherapeutics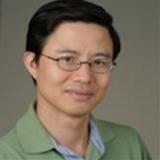 Jeff Zhu, PhD, Senior Investigator, Laboratory of Immune System Biology, NIAID, NIH
The field of innate lymphoid cell (ILC) biology has progressed rapidly, with appreciation of these cells' role in immunity, barrier tissue integrity, and homeostasis. Unlike Th cells, ILCs respond to pathogens promptly without the need of antigen-specific receptor recognition. Understanding how ILCs differentiate and contribute to the immunoregulation in health and diseases is fundamentally important for the development of new strategies to treat autoimmunity, infection, and cancer.

11:50 am
Role of IgE and IgG/IgG4 in Modulating Type 1 Hypersensitivity Reactions in Human Allergic Disease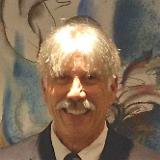 Robert Hamilton, PhD, D.ABMLI, Professor, Medicine & Pathology, Clinical Immunology & Allergy, Johns Hopkins University
This presentation will overview the 4 areas of hypersensitivity: immediate-type 1-IgE-mediated, type II-antibody-dependent cytotoxicity, type III-immune-complex-mediated, and delayed-type hypersensitivity. Type 1 human allergic disease will then be examined, covering its pathophysiology, current diagnostic strategies, four modes of disease management, and special caveats relating to food, drug, venom, and respiratory allergic disease. Finally, the new discipline of molecular allergology will be highlighted with an emphasis on 10 cross-reactive allergen families and how allergenic molecules have improved the accuracy of allergy diagnosis.

Luncheon Presentation (Sponsorship Opportunity Available) or Enjoy Lunch on Your Own12:20 pm
Networking Refreshment Break2:55 pm
Close of Close of Symposium4:15 pm
Dinner Short Course Registration5:00 pm
Recommended Dinner Short Courses*5:30 pm
SC3: Validation of ADA Assays and Cut Point Calculations
SC4: Recent Advances with Cell and Gene Therapy
*Separate registration required. See short course page for details.

* 不測の事態により、事前の予告なしにプログラムが変更される場合があります。