Cambridge Healthtech Institute第15回年次
Immunogenicity Assessment & Clinical Relevance

(免疫原性評価と臨床的意義)
有意義な評価に対するアッセイの戦略
2023年10月3日〜4日
今年の免疫原性サミットでは、主要産学界のエキスパートがFDAと一堂に会し、開発、免疫原性アッセイのアプリケーションやバリデーションについて議論します。また、薬剤と標的の相互作用と耐性を管理し、既存抗体の影響を理解し、アッセイデータの臨床的有意性を解釈する方法を学びます。細胞と遺伝子治療を含む新規モダリティは業界に新たな課題を投げかけており、このミーティングで深く議論される予定です。
10月2日(月)
Recommended Short Course*9:00 am
SC1: Development of Neutralizing Antibody Assays, Technical Considerations and Case Studies
*Separate registration required. See short course page for details.
Recommended Short Course*2:00 pm
SC2: Overcoming Drug and Target Interference in ADA and NAb Assays
*Separate registration required. See short course page for details.

Recommended Dinner Short Courses*5:30 pm
SC3: Validation of ADA Assays and Cut Point Calculations
SC4: Recent Advances with Cell and Gene Therapy
*Separate registration required. See short course page for details.

10月3日(火)
Registration and Morning Coffee7:00 am
IMMUNOGENICITY OF CELL AND GENE THERAPIES

細胞および遺伝子治療の免疫原性
8:25 am
Chairperson's Opening Remarks

Boris Gorovits, PhD, Vice President, Bioanalytical & Non-Clinical Biomarkers, Sana Biotechnology
8:30 am
KEYNOTE PRESENTATION:
Immunogenicity Assessment of Gene Therapy Products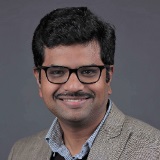 Anurag Sharma, PhD, Gene Therapy Reviewer, CBER, FDA
Despite great promise, the immunogenicity of gene therapies remains one of the biggest challenges. Immunogenicity can impact the safety, efficacy, and long-term durability of gene therapies. Addressing immunogenicity-associated challenges is critical to realizing the full potential of these life-saving therapies. In my talk, I will discuss FDA's perspective on the immunogenicity associated with gene therapies.

9:00 am
Cellular Responses against AAV Therapies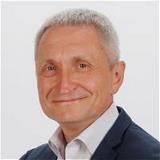 Boris Gorovits, PhD, Vice President, Bioanalytical & Non-Clinical Biomarkers, Sana Biotechnology
The number of approved or investigational viral vector gene therapies (GTx) continues to grow. The adeno-associated virus vector (AAV) technology is one of the most applied GTx platforms. Presence of pre-existing anti-AAV immunity is viewed as a potential barrier for successful AAV treatment. Presentation will cover questions related to risk-based approach in assessment of anti-AAV cellular immunogenicity, evidence of correlation between humoral and cellular immune responses, and details related to broadly used analytical methodologies, including assay validation and performance parameters.

9:30 am

Anti-Drug Antibody (ADA) Assay development using Automated Gyrolab® Immunoassay System

Sally Ye, Scientist, DMPK, Boehringer Ingelheim
This presentation will explore anti-drug antibody (ADA) assay development using the automated Gyrolab® immunoassay system. Multiple ADA case studies will be presented (including drug bridging as well as sandwich format). We will also compare the Gyrolab® platform to other assay platforms that are used in ADA method development.
Networking Coffee Break10:00 am
10:20 am
Application of a Total Antibody (TAb) Assay as a Companion Diagnostic (CDx) for AAV5 Gene Therapy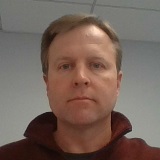 Gregory de Hart, PhD, Associate Director, BioMarin Pharmaceutical
Preexisting antibodies derived from prior exposure to adeno-associated viruses (AAV) may limit successful vector transduction and reduce efficacy of AAV-vectored gene therapies. In this presentation, we explain the rationale for the selection of a Companion Diagnostic (CDx) for an AAV5-based gene therapy encoding for human FVIII intended for treatment of Hemophilia A (valoctocogene roxaparvovec, BMN 270), and present its real-world utility in assessing global prevalence of preexisting immunity to AAV5.

10:50 am
Cellular Immunogenicity Assessment for Advanced Modalities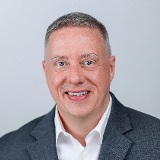 Jim McNally, PhD, CSO, BioAgilytix
Cell and Gene Therapy drug development has led to an expanded interest in cellular immunogenicity as part of regulated bioanalysis. Flow cytometry and ELISpot are playing a much larger role in the characterization of the patient's immune response to these therapies and leveraging these tools leads to a number of new challenges around sample collection, storage and shipment logistics, and complex multiparameter analyses which will be discussed in this talk.

11:20 am
PANEL DISCUSSION:
Advances in Cell and Gene Therapy Drug Development and the Impact on Cellular Immunogenicity

PANEL MODERATOR:
Boris Gorovits, PhD, Vice President, Bioanalytical & Non-Clinical Biomarkers, Sana Biotechnology
PANELISTS:
Anurag Sharma, PhD, Gene Therapy Reviewer, CBER, FDA
Jim McNally, PhD, CSO, BioAgilytix
Sally Ye, Scientist, DMPK, Boehringer Ingelheim
Luncheon Presentation (Sponsorship Opportunity Available) or Enjoy Lunch on Your Own11:50 am
OPTIMAL STRATEGIES AND FORMATS OF THE NAb ASSAY

中和抗体(NAb)アッセイの最適戦略およびフォーマット
1:05 pm
Chairperson's Remarks

Dhanvanthri S. Deevi, Associate Principal Scientist, Merck
1:10 pm
Examining NAb Strategies and Alternatives to NAb Testing

Melissa Taylor, PhD, Associate Director, Immunogenicity and LBA, Moderna
Novel modalities such a lipid nanoparticle encapsulated mRNA where the in vivo transcribed proteins are expressed on the cell membrane or intracellularly making neutralizing antibody methods impossible to develop. Reliance on surrogate endpoints, such as biomarkers as measures of neutralization can be used. This talk will discuss NAb strategies based on immunogenicity risk and examples of alternative approaches for assessment of neutralizing antibodies based on two case studies.

1:40 pm
Novel Ready-to-Use Cell-Based Functional NAb Assay Supporting Clinical Development of a High-Risk Biotherapeutic Drug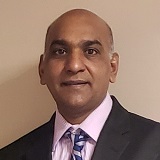 Dhanvanthri S. Deevi, Associate Principal Scientist, Merck
Immune-receptor specific engineered cytokines that take up the role of endogenous pleotropic cytokines, that are crucial for innate and adaptive immune responses for cancer and inflammation are interesting and at high-risk. While promising, modified cytokines have the potential to be immunogenic and generate NAbs against endogenous counterparts too. More challenges to establish a cell-based assay, and relevant MOA based cell line itself to detect NAbs are limiting factors. To overcome the hurdles, a novel ready-to-use (RTU) functional cell-based assay was developed to test NAbs against cytokine-mutein drugs. A method qualification NAb assay case study will be presented in this talk.

INTERACTIVE DISCUSSIONS

インタラクティブディスカッション
2:10 pm
Interactive Discussions
Interactive Discussions are informal, moderated discussions, allowing participants to exchange ideas and experiences and develop future collaborations around a focused topic. Each discussion will be led by a facilitator who keeps the discussion on track and the group engaged. To get the most out of this format, please come prepared to share examples from your work, be a part of a collective, problem-solving session, and participate in active idea sharing. Please visit the Breakout Discussions page on the conference website for a complete listing of topics and descriptions.

IN-PERSON ONLY INTERACTIVE DISCUSSION: 2022 FDA Guidance on Immunogenicity in Drug Product Labeling

Robert Kubiak, PhD, Associate Director, Clinical Pharmacology & Quantitative Pharmacology, AstraZeneca
What is your understanding of adequate vs inadequate methodology for immunogenicity evaluation?
In addition to ADA incidence, have you considered including characterization of ADA response such as titer, time of onset, persistency? If so, what was the FDA response?
When is it appropriate to include ADA incidence for drug-naive subjects (placebo or at baseline)?
No clinically significant effect of ADA vs clinical effect of ADA is unknown - how do you tell the difference?

IN-PERSON ONLY INTERACTIVE DISCUSSION: Authoring of Integrated Summary of Immunogenicity (ISI)

Linlin Luo, PhD, Director, Merck
Faye Vazvaei, Executive Director, Merck
What's the best process/approach in authoring ISI with respect to:
- when should it be initiated?
- who should be contributing?
- what should be included in the document?
- should an SAP (i.e., Statistical Analysis Plan) be prepared prior to ISI?
- whether consulting Regulatory Agency on contents and ADA analysis strategies of ISI is recommended prior to filing?
Given that ISI is a living and evolving document, what's the best approach to update it after its initial submission in the filing upon the availability of new data?
If ISI is not provided, but all immunogenicity related information is included in eCTD in different modules, will this be an issue during submission?
Please share your experience and lessons learned in ISI preparation and submission

IN-PERSON ONLY INTERACTIVE DISCUSSION: Mastering Assay Troubleshooting: Overcoming Challenges in ADA and NAb Assays

Zifeng Mai, Senior Manager, Clinical Pharmacology Lead, CRISPR Therapeutics
Commonly used assay formats and the most common issues observed
Critical reagent generation and monitoring in supporting ADA and NAb assays
Secreted markers or cellular markers for cellular immunogenicity
"Fit for purpose" assay performance and lack of function mitigation
Future trend on assay platform testing strategy
Grand Opening Refreshment Break in the Exhibit Hall with Poster Viewing3:00 pm
3:40 pm
Selection of Relevant Clinical Samples for In Vitro NAb Testing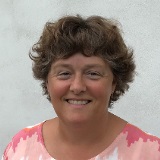 Louise Joergensen, PhD, Principal Scientist, Novo Nordisk
The current testing paradigm for anti-drug antibodies in clinical samples follows a tiered approach where all confirmed ADA binding positive samples should be further characterized with respect to e.g. neutralizing activity. The assays used for detection of binding antibodies are usually very sensitive and not as prone to drug interference as cell based neutralizing antibody assays representing mode of action. Sensitivity and particularly sensitivity in the presence of drug are often in a different range in such NAb assays as compared to binding antibody assays. This presentation will discuss different scenarios with respect to sensitivity of both bAb and NAb assays, titers detected in the bAb assay and number of samples to be analysed. To ensure generation of meaningful results that can be related to the potential clinical impact, we suggest an alternative strategy for selecting relevant clinical samples for in vitro NAb testing in different scenarios.

CHARACTERIZATION AND ANALYTICAL APPROACHES

特性評価と分析アプローチ
4:10 pm
Immunogenicity Characterization: Anti-Brolucizumab Immune Response as One Prerequisite for Rare Retinal Vasculitis/Retinal Vascular Occlusion Adverse Events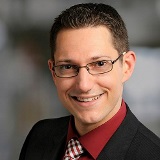 Michael Gutknecht, PhD, Principal Scientist II, Novartis Pharma AG
Rare cases of retinal vasculitis, including retinal occlusive vasculitis were reported post-marketing of brolucizumab (=Beovu). This study showcases the immunogenicity characterization strategy used to investigate the root cause of the anti-brolucizumab immune response. Focusing on assays that examine essential steps of the immune cell interplay like: MHC associated peptide proteomics, lymphocyte transformation assay, single B cell expansion, serological profiling and linear epitope mapping.


4:40 pm
NAb Assay for a Bispecific Therapeutic Antibody: Mitigation of Interference in Cell-Based Assays and Alternative Analytical Approaches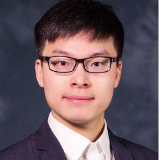 Tao Liang, PhD, Senior Scientist, Bioanalytical Strategy Group, Regeneron
Immunogenicity assessment for bispecific therapeutic antibodies is challenging, particularly in cell-based assays (CBA) for NAb detection. Multiple factors may interfere in NAb detection such as drug, soluble target, and matrix effects. This presentation will discuss several analytical approaches to mitigate interference including target depletion, NAb extraction, and analytical variability based cut point calculation. The comparison between LBA and CBA platforms for bispecific therapeutics NAb detection will be discussed.

15th Anniversary Reception in the Exhibit Hall with Poster Viewing5:10 pm
10月4日(水)
Registration and Morning Coffee7:30 am
CLINICAL RELEVANCE OF ADA

ADAの臨床関連性
7:55 am
Chairperson's Remarks

Darshana Jani, PhD, Senior Director, Preclinical and Clinical Bioanalytical Sciences, Clinical Biomarkers, Moderna
8:00 am
FEATURED PRESENTATION:
Studies of Preexisting and Treatment-Emergent Immunogenicity of Bispecific Antibodies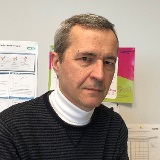 Alexander Kozhich, PhD, Director, Bristol Myers Squibb
While increasingly complex multi-specific biologics are designed and brought into clinic, their immunogenicity may complicate their clinical development. High levels of preexisting ADA are observed for some of these biologics but their effect on treatment emergent ADA and clinical relevance is not clear. Better understanding of preexisting ADA nature may help to predict immunogenicity and its clinical relevance for novel protein modalities.

8:30 am
Clinical Pharmacology Evaluations of Immunogenicity Impact - Towards Harmonization and Best Practices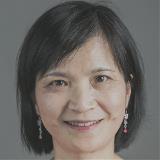 Yow-Ming Wang, PhD, Associate Director for Biosimilars and Therapeutic Biologics, CDER, FDA
Immunogenicity developed against therapeutic biologics is undesirable and can have serious clinical consequences. To address the concern of negative impact of immunogenicity on treatment effects, therapeutic drug monitoring has been adopted as a mechanism of patient management in some clinical specialties. Advances in leveraging clinical pharmacology data have offered an option for evaluating clinical impacts and contribute the considerations of therapeutic drug monitoring. With available and emerging methodologies in the clinical pharmacology evaluations of immunogenicity impact, forward planning towards harmonization and developing best practice is essential. This presentation will discuss the current challenges and potential future directions based on the review experience in the Office of Clinical Pharmacology at the FDA.

9:00 am

Orthogonal Approach for AAV Immunogenicity Assessment: Evaluating Total and Neutralizing Antibodies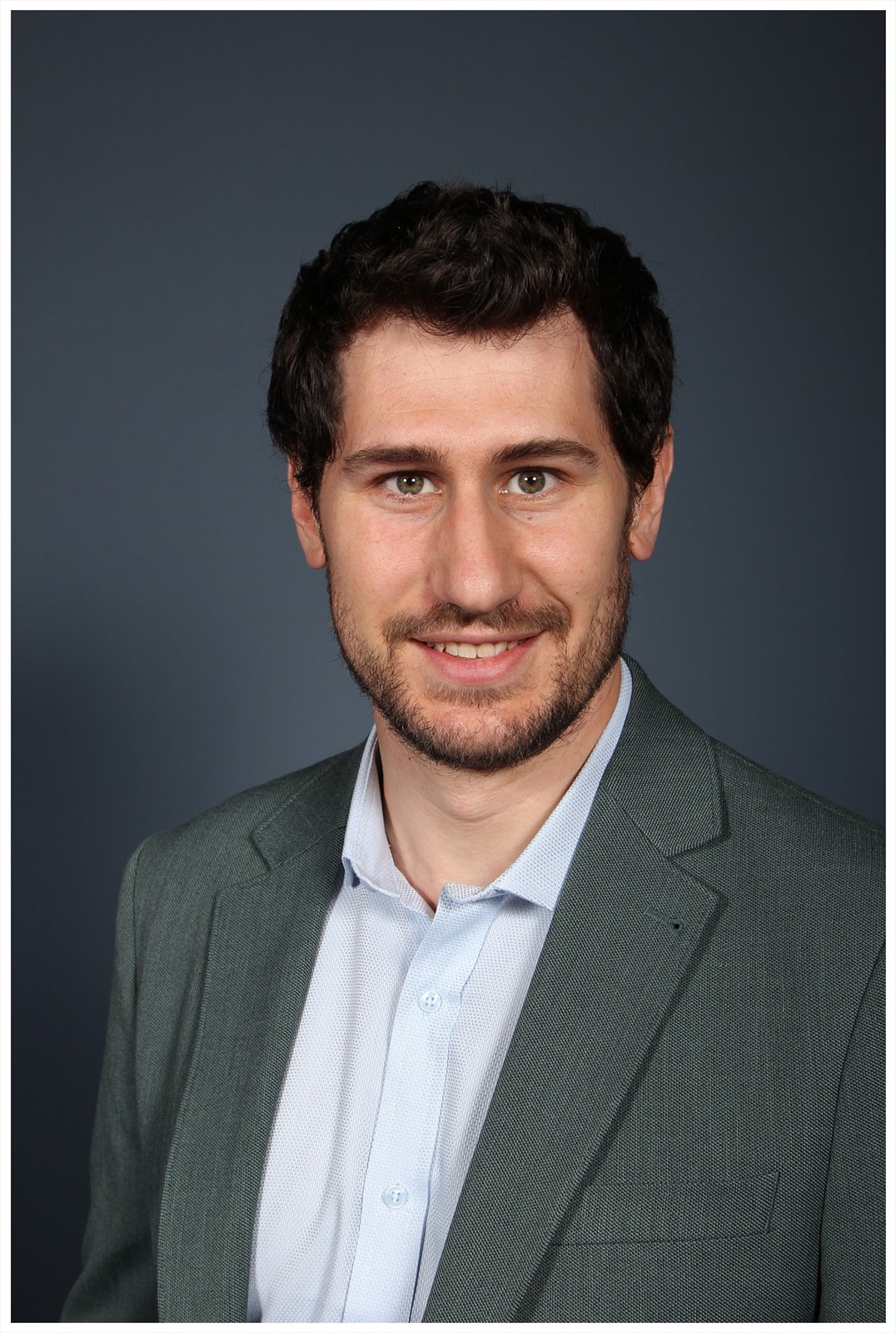 Jordi Rodo Morera, Global Innovation & Scientific Lead, Svar Life Science
AAV-mediated gene therapy has emerged as a medical reality, but different bottlenecks remain to be solved. To address this, Svar presents AAV immunogenicity solutions for assessing total binding antibodies (TAbs) and neutralizing antibodies (NAbs). Standardized immunoassays evaluates TAbs presence, while the novel iLite AAV platform detects and quantitates anti-AAV NAbs. These customizable platforms combine immuno- and cell-based assays, accelerating clinical development of AAV-mediated gene therapies by offering reliable antibody response assessment.
Presentation to be Announced9:15 am
Coffee Break in the Exhibit Hall with Poster Viewing9:30 am
10:10 am
Interpreting Anti-Drug Antibody Incidence on Prescription Labels for Human Antibody Drugs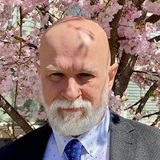 Robert Kubiak, PhD, Associate Director, Clinical Pharmacology & Quantitative Pharmacology, AstraZeneca
We reviewed the immunogenicity section on the labels of human therapeutic antibodies approved by FDA. Incidence of anti-drug antibodies (ADA) reported in majority of the labels for human monoclonal antibody drugs is consistent with false positive rates predicted by computer simulations for ADA-negative population of a comparable size. This indicates that false positive rates currently recommended for immunogenicity testing may result in over-reporting of ADA incidence.

10:40 am
A Systematic Examination of Anti-Drug-Antibody Titer Estimation: Applied Recommendations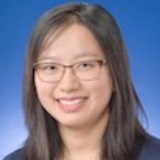 Lin Zhang, PhD, Senior Advisor, Eli Lilly and Company
Drug-induced immunogenicity is a significant concern affecting safety and efficacy of biologic therapies. With improvements in screening assay sensitivity and drug tolerance, reliable estimation of anti-drug-antibody (ADA) titer is required for understanding clinically relevant ADA levels. In this talk, we investigate how titer variability depends on the cut point factor, propose a standardized cut point factor to increase precision, and demonstrate advantages of a non-linear regression approach to estimate titer.

11:10 am
Harmonization of Analysis and Reporting of Clinically Relevant Immunogenicity Data in Clinical Study Report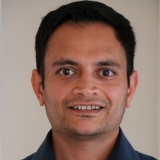 Sanjay Dholakiya, PhD, Principal Scientist, Bristol-Myers Squibb
Clinically relevant ADAs can impact PK, efficacy, and safety of biologics. Therefore, it is essential to evaluate and report clinically relevant immunogenicity information. However, lack of harmonization in collecting, analyzing, and reporting of ADA data limit the assessment of clinical consequences. To address inadequate reporting of immunogenicity, a harmonization strategies of data assessment and reporting is required. This presentation will discuss key challenges and strategies regarding immunogenicity data analysis, highlighting the clinically relevant ADA determination strategies.

Close of Immunogenicity Assessment & Clinical Relevance11:40 am
Recommended Dinner Short Course*5:30 pm
SC5: Advice on Putting Together an Integrated Summary of Immunogenicity
*Separate registration required. See short course page for details.

* 不測の事態により、事前の予告なしにプログラムが変更される場合があります。