2023年8月22日(火) 6:00 - 8:00 pm
SC1: PAMA Reform: Reimbursement Challenges and Pathways Forward
SC1:PAMA改訂:償還の課題と今後の進路
6:00 pm
PAMA Reform: Reimbursement Challenges and Pathways Forward

Adam Borden, Senior Vice President of Policy & Strategy, American Clinical Laboratory Association
Tara Burke, PhD, Vice President, Payment and Healthcare Delivery Policy, AdvaMed
Samuel K. Caughron, MD, FCAP, Chair, Economic Affairs Committee (EAC), AMP; President, CEO & Director of Molecular Lab, MAWD Pathology Group; Chair of Pathology and Clinical Lab Medical Director, AdventHealth Kansas City
Nicholas Halzack, MPH, Director, Health Policy, Roche Diagnostics
This course will describe the reimbursement landscape under PAMA, the current expected outlook for 2024 lab payments, and examine how the Medicare process for rate-setting for new diagnostic tests interacts with PAMA policy. There will also be a discussion about ongoing efforts to reform the underlying statute, including details about the Saving Access to Laboratory Services Act of 2022 (SALSA), and how passage and implementation of a similar policy might impact lab reimbursement in the future. Understanding this complex legislation and how it may change is crucial to ensuring the existence of a strong diagnostic laboratory infrastructure after the COVID-19 public health emergency.

7:30 pm Concluding Panel Discussion
PANEL MODERATOR:
Nicholas Halzack, MPH, Director, Health Policy, Roche Diagnostics
PANELISTS:
Adam Borden, Senior Vice President, Policy & Strategy, American Clinical Laboratory Association
Tara Burke, PhD, Vice President, Payment and Healthcare Delivery Policy, AdvaMed

Samuel K. Caughron, MD, FCAP, Chair, Economic Affairs Committee (EAC), AMP; President, CEO & Director of Molecular Lab, MAWD Pathology Group; Chair of Pathology and Clinical Lab Medical Director, AdventHealth Kansas City

2023年8月22日(火) 6:00 - 8:30 pm
SC2: Translating CTCs, ctDNA, and Exosomes for Clinical Use
SC2:臨床使用のCTC、ctDNA、エクソソームの翻訳
6:00 pm
Translating CTCs, ctDNA, and Exosomes for Clinical Use

Utkan Demirci, PhD, Professor of Radiology, Canary Center for Cancer Early Detection, Stanford University
Gozde Durmus, PhD, Assistant Professor, Radiology, Stanford University
Short Course attendees will learn about the current landscape of ctDNA, CTCs, exosomes, and extracellular vesicles (EVs) applied for translation in the clinic. This course will focus on liquid biopsy biomarker isolation and enrichment, assay, and product development. Finally, attendees will gain perspective on the hurdles faced when diagnostics are translated into the clinic.

INSTRUCTOR BIOGRAPHIES: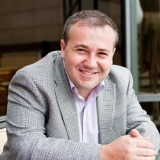 Utkan Demirci, PhD, Professor of Radiology, Canary Center for Cancer Early Detection, Stanford University
Dr. Utkan Demirci is a tenured professor at Stanford University School of Medicine and currently serves as the interim director and division chief at the Canary Center for Cancer Early Detection in the Department of Radiology. Prior to joining Stanford in 2014, he held the position of Associate Professor at the Brigham and Women's Hospital, Harvard Medical School, at the Harvard-MIT Health Sciences and Technology division. His research group is focused on the early detection of cancer and has made significant contributions to the development of microfluidic platforms and point-of-care technologies for sorting rare cells and exosomes. He was elected as a fellow of the American Institute of Medical and Biological Engineering in 2017. With a PhD in Electrical Engineering from Stanford University in 2005, as well as an MS in Electrical Engineering and an MS in Management Science and Engineering in the same year, Dr. Demirci has an impressive academic background. He has published over 250 peer-reviewed articles, 300 abstracts and proceedings, 24 book chapters and editorials, and 7 edited books. Additionally, he holds over 25 patents, both granted and pending, and serves on the editorial board of various peer-reviewed journals. Dr. Demirci's pioneering work in infertility has resulted in the creation of cutting-edge devices and platforms. These innovations have undergone translation and approval by the FDA and CE, making them readily accessible to patients globally.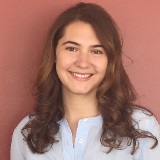 Gozde Durmus, PhD, Assistant Professor, Radiology, Stanford University
Dr. Gozde Durmus is an Assistant Professor of Radiology at Stanford University. She conducted her postdoctoral research at Stanford; working with Prof. Ronald W. Davis at the Stanford Genome Technology Center. She received her Ph.D. degree in Biomedical Engineering from Brown University in May 2013, with a minor in Innovation Management and Entrepreneurship. She is also an alumna of the Ignite Program at the Stanford University Graduate School of Business. She was a Fulbright Scholar at Boston University and received her M.Eng. degree in Biomedical Engineering as a College of Engineering Fellow in 2009. She received her B.S. degree in Molecular Biology and Genetics from Middle East Technical University (METU) in 2007. She has been recognized among the "Top Innovators Under 35" (TR35) by the MIT Technology Review. She received the Career Award at Scientific Interface from Burroughs Wellcome Fund (BWF-CASI) in 2018. She has been named a "Rising Star in Biomedicine" by the Broad Institute of MIT and Harvard. Recently, Dr. Durmus has received major research awards, such as the Moore Inventor Fellow, Baxter Faculty Scholar Award, and Koret Foundation Catalyst Award. Dr. Durmus is also a co-founder of LevitasBio, a start-up company in Silicon Valley commercializing magnetic levitation-based devices for label-free sample processing.
* 不測の事態により、事前の予告なしにプログラムが変更される場合があります。