Cambridge Healthtech Instituteの第11回年次会議
Emerging Trends in Coverage and Reimbursement for Advanced Diagnostics

(最先端診断の適用範囲と償還における新興動向)
動向の評価と将来へのロードマップの構築
2023年8月22 - 23日、EDT(米国東部標準時)
診断がますます複雑になるにつれ、診断企業が直面する課題としては、適用範囲と償還が挙げられます。政策の策定・実施方法、政策の経時変化について深く理解することが、明確なアドバンテージになります。同様に、診断開発プロセスの早い段階から償還経路を念頭に置くことが、商業的成功を確実にするためには不可欠です。Cambridge Healthtech Instituteの第11回「最先端診断の適用範囲と償還における新興動向」年次会議では、政策立案者と保険者が一堂に会し、双方の立場から意見を聞くことができます。この会議では、診断の開発と商業化について、明確で前向きな視点をもたらすことを目的としています。
8月22日(火)
PLENARY SESSION Co-Organized by PMC

基調講演(PMCによる共催)
11:30 am
PLENARY PANEL DISCUSSION:
Policy and Practice Strategies to Address the Clinical Practice Gaps Affecting the Implementation of Personalized Medicine in Cancer Care

PANEL MODERATOR: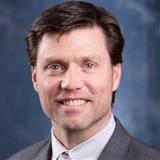 Daryl Pritchard, PhD, Senior Vice President, Science Policy, Personalized Medicine Coalition
Many oncology patients who are eligible to receive high-value personalized treatments do not. Despite a lengthy history of targeted treatment availability in advanced non-small cell lung cancer (aNSCLC), a recent study found that 644 of every 1,000 newly diagnosed aNSCLC patients (64.4%) did not receive a personalized treatment due to clinical practice gaps in the delivery of precision oncology.
What are the clinical practice and policy challenges related to diagnostic testing and the delivery of appropriate targeted therapies leading to a failure of patients to receive precision oncology strategies?
What impact does each clinical practice gap have on the population-level delivery of precision oncology?
How can we optimize biomarker testing and treatment decision-making to help best address clinical practice gaps?
What policies and practices can help assure optimal and equitable delivery of appropriate high-value personalized medicines?
PANELISTS: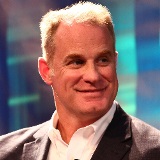 Robert H. Dumanois, Director, Reimbursement Strategy, Thermo Fisher Scientific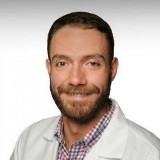 Anthony N. Sireci, MD, Senior Vice President, Clinical Biomarkers & Diagnostics Division, Loxo Oncology, Inc.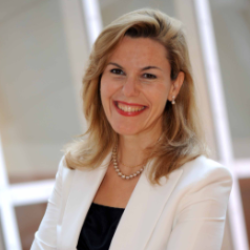 Apostolia-Maria Tsimberidou, MD, PhD, FASCO, FAASS, Professor of Medicine, Investigational Cancer Therapeutics, University of Texas MD Anderson Cancer Center
Luncheon Presentation (Sponsorship Opportunity Available) or Enjoy Lunch on Your Own12:30 pm
Refreshment Break in the Exhibit Hall with Poster Viewing3:20 pm
SPEED NETWORKING

スピードネットワーキング
3:30 pm
SPEED NETWORKING:
How Many Contacts Can You Make in 30 Minutes? IN-PERSON ONLY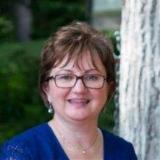 Christina Lingham, Executive Director, Conferences and Fellow, Cambridge Healthtech Institute
Bring yourself, your business or e-cards, and be prepared to share and summarize the key elements of your work in a short, two-minute sound bite. This session will be located in the exhibit hall and will be moderated.

THE SECRETS TO DEVELOPING SUCCESSFUL REIMBURSEMENT PATHWAYS (CONT.)

成功する償還経路を策定する秘訣(つづき)
4:30 pm
Overcoming Challenges to Enhance Commercial Success of Advanced Diagnostics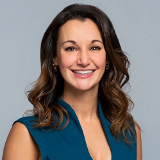 Lauren Feldman, Vice President and Head, Value, Access, and Pricing, ADVI
An overview of key considerations for advanced diagnostic innovators to achieve reimbursement success in a competitive environment. This presentation will provide insights into how reimbursement planning can be incorporated into test development to optimize coverage and payment, observations on market access strategies that work and ones that don't, and pitfalls to avoid when launching advanced molecular diagnostics in the marketplace.

Sponsored Presentation (Opportunity Available)5:00 pm
Recommended Dinner Short Course6:00 pm
SC1: PAMA Reform: Reimbursement Challenges and Pathways Forward
*Separate registration required. See short courses page for details.

8月23日(水)
7:30 am
Interactive Discussions with Continental Breakfast
Interactive Discussions are informal, moderated discussions, allowing participants to exchange ideas and experiences and develop future collaborations around a focused topic. Each discussion will be led by a facilitator who keeps the discussion on track and the group engaged. To get the most out of this format, please come prepared to share examples from your work, be a part of a collective, problem-solving session, and participate in active idea sharing. Please visit the Interactive Discussions page on the conference website for a complete listing of topics and descriptions.
BREAKOUT DISCUSSION:
The Role of Government Reimbursement in Encouraging (or Discouraging) Innovation in Diagnostic Testing

John F. Warren, Owner, Gettysburg Healthcare Consultants
Diagnostic technology continues to evolve, but government reimbursement policies have not fundamentally changed since the 1990s. To what extent should we question the viability and effectiveness of employing policies that were formulated three decades ago in a market that is constantly undergoing rapid transformations?
In what ways can government reimbursement strategies for diagnostic testing be optimized to strike a balance between incentivizing innovation and ensuring accessibility and affordability for patients, considering the evolving nature of healthcare technologies and the need for continuous advancements in diagnostic capabilities?
What potential consequences could arise from either encouraging or discouraging innovation through updated reimbursement policies?
TRENDS IN GENETIC AND BIOMARKER TESTING COVERAGE

遺伝子検査・バイオマーカー検査の適用範囲の動向
8:30 am
Ensuring Test Quality to Support Coverage and Access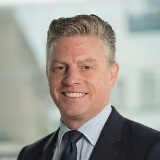 Jeff Allen, PhD, President and CEO, Friends of Cancer Research
For the past several years, there has been substantial debate among policymakers and various stakeholders regarding modernization of regulatory oversight for diagnostic tests to ensure performance quality. This session will explore recent trends for diagnostic tests use in cancer, case examples of variability in results from different tests, and, in the absence of regulatory modifications, whether payers will take a more active role in test performance standards.
9:00 am
Achieving Market Access: How Can Labs Meet Evolving Requirements for Reimbursement?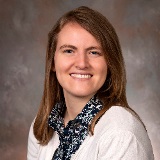 Sarah Thibault-Sennett, PhD, Senior Director, Reimbursement Policy, American Clinical Lab Association
The US payer landscape is incredibly diverse, requiring laboratories to develop relationships with multiple public and private payers in order to assure reimbursement for their services. Over the years, this landscape has continued to evolve with the growing addition of laboratory benefit managers and other evidentiary review organizations. Clinical laboratories are currently faced with the daunting prospect of developing and maintaining unique claim submission processes to meet all these requirements. This session will explore the challenge these requirements pose for reimbursement and discuss activities taken by stakeholders to respond to these issues.

Sponsored Presentation (Opportunity Available)9:30 am
Coffee Break in the Exhibit Hall. Last Chance for Poster Viewing.10:00 am
11:00 am
PANEL DISCUSSION:
The Shifting Reimbursement Policy Landscape for Genetic Testing

PANEL MODERATOR:
Megan Anderson Brooks, PhD, President, Innovation Policy Solutions LLC
Policymakers are increasingly focused on developing reimbursement policies to expand access to comprehensive biomarker testing in oncology, rare disease, pharmacogenomics, and more. From legislative campaigns in many states, the federal government focus on access to innovative testing, and the increasing use of professional guidelines as a component of coverage policy, tremendous opportunities are on the horizon to expand coverage of biomarker testing. Using pharmacogenomics as a case example, this panel discussion will focus on what to expect from federal and state policy efforts as well as the lessons learned from recent strategies.

PANELISTS:
Sponsored Presentation (Opportunity Available)12:00 pm
Networking Refreshment Break1:40 pm
* 不測の事態により、事前の予告なしにプログラムが変更される場合があります。