Cambridge Healthtech Instituteの第15回年次会議
Advanced Diagnostics for Infectious Disease

(感染症向け最先端診断)
新規技術と分子検査による臨床転帰の改善
2023年8月22 - 23日、EDT(米国東部標準時)
COVID-19パンデミックによる検査と需要の増加は、感染症検査プラットフォームの多大なイノベーションに拍車をかけました。新たなプラットフォームは、検査時間やコストを削減し、かつてないほど柔軟なアクセスを提供します。第15回「感染症向け最先端診断」年次会議では、この分野のリーダーが、ワークフローの管理、NGSや分子検査の取り込み、マルチプレックスオプションの進歩、償還や規制上の承認の獲得など、臨床ラボが直面している最大の課題に対し、最新の診断開発と解決策を紹介します。
Scientific Advisory Board
Jennifer Dien Bard, PhD, D(ABMM), Director, Microbiology and Virology, Children's Hospital Los Angeles;
Associate Professor, Pathology and Laboratory Medicine, Keck School of Medicine, University of Southern California
Erin H. Graf, PhD, D(ABMM), Associate Professor of Laboratory Medicine and Pathology, Co-Director, Microbiology Laboratory,
Mayo Clinic Arizona
Nathan Ledeboer, PhD, Professor and Vice Chair, Pathology and Medical Director, Medical College of Wisconsin
Robin M. Patel, MD, D(ABMM), FIDSA, FACP, F(AAM), FRCPC,
Elizabeth P. and Robert E. Allen Professor of Individualized Medicine; Director, Infectious Diseases Research Laboratory,
Professor of Medicine and Microbiology, Co-Director, Bacteriology Laboratory; Vice Chair of Education,
Department of Laboratory Medicine and Pathology, Mayo Clinic
8月22日(火)
PLENARY SESSION Co-Organized by PMC

基調講演(PMCによる共催)
11:30 am
PLENARY PANEL DISCUSSION:
Policy and Practice Strategies to Address the Clinical Practice Gaps Affecting the Implementation of Personalized Medicine in Cancer Care

PANEL MODERATOR: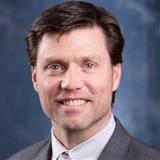 Daryl Pritchard, PhD, Senior Vice President, Science Policy, Personalized Medicine Coalition
Many oncology patients who are eligible to receive high-value personalized treatments do not. Despite a lengthy history of targeted treatment availability in advanced non-small cell lung cancer (aNSCLC), a recent study found that 644 of every 1,000 newly diagnosed aNSCLC patients (64.4%) did not receive a personalized treatment due to clinical practice gaps in the delivery of precision oncology.
What are the clinical practice and policy challenges related to diagnostic testing and the delivery of appropriate targeted therapies leading to a failure of patients to receive precision oncology strategies?
What impact does each clinical practice gap have on the population-level delivery of precision oncology?
How can we optimize biomarker testing and treatment decision-making to help best address clinical practice gaps?
What policies and practices can help assure optimal and equitable delivery of appropriate high-value personalized medicines?
PANELISTS: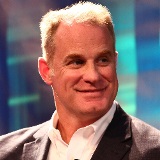 Robert H. Dumanois, Director, Reimbursement Strategy, Thermo Fisher Scientific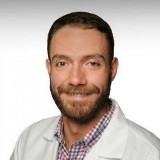 Anthony N. Sireci, MD, Senior Vice President, Clinical Biomarkers & Diagnostics Division, Loxo Oncology, Inc.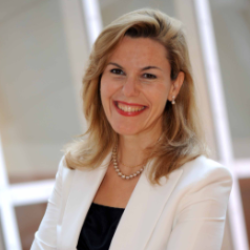 Apostolia-Maria Tsimberidou, MD, PhD, FASCO, FAASS, Professor of Medicine, Investigational Cancer Therapeutics, University of Texas MD Anderson Cancer Center
Luncheon Presentation (Sponsorship Opportunity Available) or Enjoy Lunch on Your Own12:30 pm
Refreshment Break in the Exhibit Hall with Poster Viewing3:20 pm
SPEED NETWORKING

スピードネットワーキング
3:30 pm
SPEED NETWORKING:
How Many Contacts Can You Make in 30 Minutes? IN-PERSON ONLY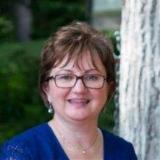 Christina Lingham, Executive Director, Conferences and Fellow, Cambridge Healthtech Institute
Bring yourself, your business or e-cards, and be prepared to share and summarize the key elements of your work in a short, two-minute sound bite. This session will be located in the exhibit hall and will be moderated.

4:00 pm
Know Your Panel: Benefits and Risks of Multiplex Molecular Testing for the Diagnosis of Central Nervous System Infections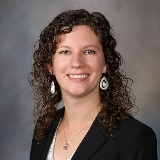 Rachael Liesman, PhD, Director of Clinical Microbiology, Associate Professor of Pathology, Medical College of Wisconsin
Use of multiplex panels for the diagnosis of central nervous system (CNS) infections offers comprehensive pathogen detection using minimal sample volume with a rapid turnaround time. Despite clear benefits over traditional testing, the shortcomings of multiplex testing include increased cost, concerning reports of false positive/negative results, and challenges to appropriate implementation. This presentation will address the benefits and limitations of using multiplex molecular panels for the diagnosis of CNS infections.

4:30 pm
POINT/COUNTERPOINT DEBATE: Why Has Transition to Point-of-Care Testing Stalled Out?

PANEL MODERATORS: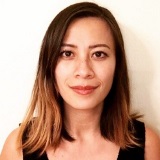 Jennifer Dien Bard, PhD, D(ABMM), Director, Microbiology and Virology, Children's Hospital Los Angeles; Professor, Pathology and Laboratory Medicine, Keck School of Medicine, University of Southern California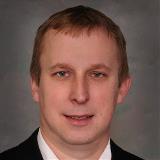 Nathan Ledeboer, PhD, Professor and Vice Chair, Pathology; Medical Director, Medical College of Wisconsin
This panel will explore if the explosion of at-home SARS-CoV-2 testing that occurred during the SARS-CoV-2 pandemic will expand now that the public health emergency has been allowed to expire.
This panel will discuss the technologies for point-of-care testing and which technologies are likely to prevail.
This panel will explore what a future point-of-care and at-home test menu may look like.
PANELISTS:
Susan Butler-Wu, PhD, D(ABMM), SM(ASCP), Associate Professor of Clinical Pathology, Keck School of Medicine of USC; Director, Clinical Microbiology Laboratory, LAC+USC Medical Center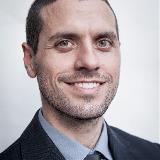 Michael J. Mina, MD, PhD, CSO, eMed
5:00 pm

How to select the proper sample collection device: needs, challenges, and future
Matteo Miriani Miriani, Ph.D., Senior Scientific Marketing Manager, Copan Italia S.p.A.
Sample collection and preservation, without any doubt, are the most critical prerequisites for accurate test results for a final clinical diagnosis. Unfortunately, this process is dependent on human intervention that cannot be fully standardized or controlled. In this symposium, we discuss the need for correct and innovative sample collection and preservation for the diagnostics laboratories, introducing challenges and opportunities for current and future sample collection, preservation, and management.
Recommended Dinner Short Course6:00 pm
SC1: PAMA Reform: Reimbursement Challenges and Pathways Forward
*Separate registration required. See short courses page for details.

8月23日(水)
7:30 am
Interactive Discussions with Continental Breakfast
Interactive Discussions are informal, moderated discussions, allowing participants to exchange ideas and experiences and develop future collaborations around a focused topic. Each discussion will be led by a facilitator who keeps the discussion on track and the group engaged. To get the most out of this format, please come prepared to share examples from your work, be a part of a collective, problem-solving session, and participate in active idea sharing. Please visit the Interactive Discussions page on the conference website for a complete listing of topics and descriptions.
BREAKOUT DISCUSSION:
FDA Update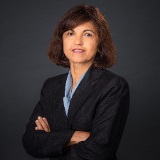 Albine K. Martin, PhD, Executive-in-Residence, BioHealth Innovation; Entrepreneur-in-Residence, Johns Hopkins University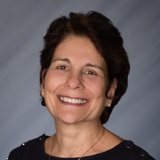 Gail Radcliffe, PhD, President, Radcliffe Consulting, Inc.
EUA to 510(k) transition
OTC test requirements
Multiplex assays
IVD clinical study designs

Overlapping regulatory strategy with the business case

BREAKOUT DISCUSSION:
Saliva as a Sample Type for the Detection and Surveillance of Respiratory Pathogens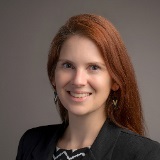 Anne Wyllie, PhD, Research Scientist, Epidemiology, Yale School of Public Health; Principal Investigator, SalivaDirect Initiative
Evidence in the literature supporting saliva as a reliable sample type for the detection of respiratory pathogens
Key considerations for working with this non-traditional sample type
Insights gained from the COVID-19 response: self-collection, sample stability, simplified testing methods
Reasons to incorporate saliva into your laboratory or surveillance systems, particularly in low-resource settings
VIRUSES: CNS - DIAGNOSIS AND SIGNIFICANCE

ウイルス:CNS - 診断と重要性
8:30 am
Viral CNS Disease Diagnostic Approaches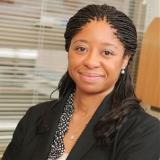 Esther Babady, PhD, D(ABMM), FIDSA, FAAM, Chief, Clinical Microbiology Service, Memorial Sloan Kettering Cancer Center
Central nervous system infections are a medical emergency requiring prompt diagnosis and treatment. Molecular methods are considered the gold standard for the diagnosis of viral CNS diseases; however, currently available tests are limited to a few most common viral pathogens. In this talk, the current state of diagnostics for viral CNS disease will be described and current gaps reviewed and discussed.

9:00 am
cfDNA and CNS Diagnostics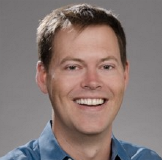 Alex Greninger, MD, PhD, MS, MPhil, Assistant Professor, Laboratory Medicine, University of Washington
Pathogen cell-free nucleic acid exists in both plasma and CSF, allowing for the diagnosis of CNS infections via a variety of modalities. This talk will cover updates in cell-free nucleic acid detection of CNS infections.

Sponsored Presentation (Opportunity Available)9:30 am
Coffee Break in the Exhibit Hall. Last Chance for Poster Viewing.10:00 am
11:00 am
EV-D68 and the Utility of Immunologic Surveillance in Pandemic Preparedness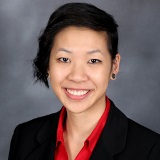 Hai Nguyen Tran, MD, Pediatric Infectious Diseases Fellow, University of Colorado School of Medicine
Despite advancements in the field of infectious diseases, current countermeasures against emerging pathogens, such as enterovirus D68, a virus associated with acute flaccid myelitis, are still limited. The use of immunologic and pathogen surveillance can provide information about the immunity and susceptibility of a population to infections. This in turn could help facilitate more rapid development of preventative tools and therapeutics against emerging infectious diseases of pandemic potential.

11:30 am
Herpesviridae and the CNS: Detection across Clinical Presentations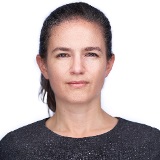 Samia Naccache, PhD, Tech Director Microbiology, Microbiology, Labcorp
Herpesviruses can cause a range of central nervous system infections in both immunocompetent and immunocompromised hosts. Diagnostic strategies to accurately detect and interpret contribution to neurological disease can be challenging. Pathways to detect Herpes simplex viruses (HSV-1 and HSV-2) as well as Cytomegalovirus (CMV), varicella-zoster virus (VZV), Epstein-Barr virus (EBV) and human herpesvirus 6 (HHV-6) will be discussed.

Sponsored Presentation (Opportunity Available)12:00 pm
Luncheon Presentation (Sponsorship Opportunity Available) or Enjoy Lunch on Your Own12:30 pm
Networking Refreshment Break1:40 pm
* 不測の事態により、事前の予告なしにプログラムが変更される場合があります。