2023年11月6日(月) 午後5:30〜7:00
TUT1: Accelerating Electric Vehicle Battery Design through Simulation
TUT1:シミュレーションを通じたEV電池設計の加速化
5:30 pm
TUT1: Accelerating Electric Vehicle Battery Design through Simulation

Vidyu Challa, PhD, Reliability Manager, ANSYS, Inc.
Kevin Kong, PhD, Senior Applications Engineer, ANSYS, Inc.
One of the biggest impediments to widespread adoption of electric transportation is battery cost. Performance, safety, and hitting time to market all remain challenges for the EV design cycle. In this tutorial, attendees will gain an understanding of how simulation addresses key battery design tradeoffs in EV battery product development. Cell design, manufacturing quality, battery thermal management, BMS controls and structural reliability aspects will be discussed. A practical safety workflow will be demonstrated using LS-DYNA to simulate single-cell thermal runaway multi-physics characteristics, and then scale to an EV crash scenario.

INSTRUCTOR BIOGRAPHIES: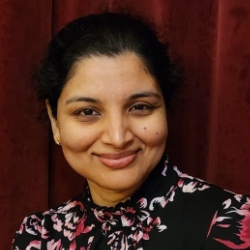 Vidyu Challa, PhD, Reliability Manager, ANSYS, Inc.
Vidyu Challa brings 20 years of industry experience with 10 years in the battery space. She has been involved in different levels of the battery supply chain including cell manufacturing, testing, root cause analysis, safety and battery risk mitigation. She has broad based expertise that includes engineering technology start-up experience, consulting, product development, R & D, and various roles in marketing and business development. Dr. Challa has led battery training courses at major conferences and for leading companies in consumer, medical, and automotive verticals. She has consulted for leading companies on Battery quality and safety and has developed battery qualification programs. Dr. Challa obtained a PhD from the University of Maryland, where her work was focused on electronics reliability.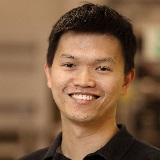 Kevin Kong, PhD, Senior Applications Engineer, ANSYS, Inc.
With more than 8 years of experience in computational mechanics, Kevin Kong joined ANSYS as an Application Engineer after obtaining his PhD in Applied Biomechanics from the University of Virginia. His PhD work was focused on computational modeling of human soft tissues for automotive safety application. His current work involves multi-physics simulations where he provides technical support to ANSYS's customers with LS-DYNA related challenges in the automotive, consumer electronics and biomedical industry. He has recently been focused on building multi-physics battery abuse models.
TUT2: Li-ion Battery Safety and Thermal Runaway
TUT2:リチウムイオン電池の安全性と熱暴走
5:30 pm
TUT2: Li-ion Battery Safety and Thermal Runaway

Ahmad A. Pesaran, PhD, Chief Energy Storage Engineer, National Renewable Energy Laboratory
Application of lithium-ion batteries (LIB) in electrified transportation and renewable grid is growing at a very fast pace for decarbonization of the passenger vehicles by 2035. Due to the characteristics of current LIB technologies, although rare, there is potential for thermal runaway and fires as seen by recent fires in Tesla Model S, Chevy Bolt, and grid storage system in an Arizona Utility. Increased severity of fire incidents with more advanced energy dense LIBs, especially cathodes with higher Ni and anodes with silicon or lithium, is expected.
In this tutorial we will: 1) discuss fundamental causes for safety issues leading to thermal runway and fire, 2) review abuse behavior of cells and packs through characterization, testing, and modeling/simulations, 3) provide overview of approaches that could reduce safety risks and detect impending failures, and 4) provide references as a resource for accessing more information.
TOPICS TO BE COVERED:
LIB Applications
LIB Introduction
a. Battery Fundamentals
b. Battery Chemistries
c. Cell Designs
LIB Safety and Abuse
a. LIB Fires
b. Instigators for Thermal Runaway
c. Battery Abuse Characterization and Testing Equipment
d. Battery Abuse Modeling/Simulation Tools
Approaches for Designing Safer Cells and Modules - Recent Progress
EV Pack and System Safety
Remarks on Safe Handling of LIBs
Summary

INSTRUCTOR BIOGRAPHIES:
Ahmad A. Pesaran, PhD, Chief Energy Storage Engineer, National Renewable Energy Laboratory
After receiving his Ph.D. from UCLA, Ahmad has been working at NREL on energy efficient technologies including electrified vehicles. Until 2017, Ahmad was the Manager of the Energy Storage Group researching science and engineering of high energy anodes and cathodes, battery thermal management, 3D electrochemical-thermal modeling, safety and thermal runaway modeling, battery second use, techno-economic analysis of batteries for EVs; he led the Computer-Aided Engineering for Electric Drive Vehicle Batteries for Department of Energy (DOE).Between 2016 and 2018 he was detailed at the DOE's Vehicle Technologies Office (VTO) as technical advisor to the Battery program supporting battery processing, extreme fast charging and recycling. He was the Administrator for the first Phase of the DOE Battery Recycling Prize.Currently, Ahmad is pursuing energy storage business development activities for NREL and supports VTO with battery processing, manufacturing, solid electrolyte, and low-cobalt cathode projects.
* 不測の事態により、事前の予告なしにプログラムが変更される場合があります。