Solid-State Battery Summit

(固体電池サミット)
コストの削減と、安全でエネルギー密度の高い固体電池の実現
2023年8月8〜9日、CDT(米国中部標準時)
固体電池は、高度電池技術の国際的普及を次のレベルへと促進するためのブレークスルーとして、絶好のポジションにあります。他の競合する電池用化学物質と同等の水準にコストを抑えることができれば、固体電池はエネルギー密度を大きく引き上げ、安全性を大幅に改善できるので、非常に有望な存在となります。セルレベルの価格を1kw/hr当たり100米ドルまで引き下げることが可能かどうか、またそれはいつになるかが、固体電池の今後の普及の鍵となります。この会議では、世界の固体電池のエコシステムについて様々な角度(化学物質・エンジニアリング・安全性の進歩、メーカー各社のコスト抑制戦略など)からカバーし、また中国・日本・韓国・欧州・米国といった市場の拡大見通しを予測しています。固体電池技術の主要な開発企業から最新情報を入手できる、この絶好の機会を逃さないようお願いします。
8月8日(火)
Registration and Morning Coffee7:30 am
Coffee Break in the Exhibit Hall with Poster Viewing10:30 am
11:00 am
Challenges and Opportunities in Developing Sulfide-Based Solid-State Batteries for Electric Vehicle Application

Owen Lu, PhD, Research Engineer, Ford Motor Company
Sulfide-based solid-state batteries (SSBs) are a promising technology for next-generation electric vehicle batteries. However, sulfide-based SSBs face several technical challenges, including poor stability and high interfacial impedance, dendrite issues, and limited scalability. In this work, we review the latest advances of the sulfide based SSBs in terms of new materials development, manufacturing process improvement, and cycle life improvement. The critical research needs are identified, and future developments are prospected.

11:30 am
Engineering Electrode-Electrolyte Interface for All-Solid-State Battery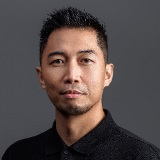 Zhe Li, PhD, Senior Researcher, China Science Lab, General Motors
An all-solid-state battery (ASSB) is a potentially superior alternative to a state-of-the-art lithium-ion battery owing to its merits in abuse tolerance, packaging, and operable temperature ranges. Though promising, ASSBs still face barriers that hinder their practical application, such as poor interfacial compatibility between electrode active materials and solid electrolytes. In this talk, we will rationally propose the strategies to effectively enhance the interfacial compatibility and cell cycling stability.

12:00 pm
The Path towards Enabling Highly Performing Solid-State Batteries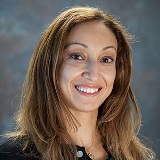 Rana Mohtadi, PhD, Senior Principal Scientist, Materials Research, Toyota Research Institute of North America
Solid-state battery technologies promise the potential of enhanced battery energy and power densities, system efficiency, and safety. One key to enabling highly optimal battery performance is the nature of the solid-state electrolyte SSE materials. Herein, we will provide an up-to-date status on the progress made in the area of SSE materials with focus on approaches we have been implementing towards enabling highly functional and practical SSEs.

Enjoy Lunch on Your Own12:30 pm
APPLICATIONS & MARKET

活用領域と市場
2:00 pm
Scaling-Up Li-Metal Solid-State Battery Production: Overcoming Challenges and Seizing Opportunities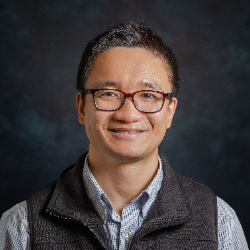 Alex Yu, PhD, Founder and CTO, Factorial Energy
Li-metal solid-state batteries have emerged as a promising technology for meeting this demand. However, scaling-up production of these batteries poses significant challenges. In this talk, we will explore the obstacles facing Li-metal solid-state battery manufacturers and discuss strategies for overcoming them. We will also examine the opportunities that come with scaling up production, including cost reduction and increased efficiency.

2:30 pm
Development of Next-Gen Battery Cell Technologies - How Competitive Is Solid-State against Other Li-ion Battery Solutions?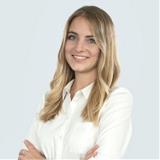 Ines Miller, Team Lead Battery Cells, E Mobility, P3 Automotive GmbH
Increasing demand for more powerful batteries are pushing current Li-ion technology to its limits. Recent developments are attracting high media attention and cell manufacturers are working on the realization and implementation of next battery technologies. The presentation will evaluate the market readiness and competitiveness of solid-state batteries in comparison to other next-gen solutions; e.g., high silicon anodes with respect to performance, safety, scalability, and cost aspects.

Sponsored Presentation (Opportunity Available)3:00 pm
Refreshment Break in the Exhibit Hall with Poster Viewing3:30 pm
4:00 pm
Meeting EV Requirements with 4th Generation Solid-State Batteries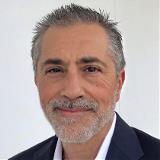 Adrian Tylim, Head Business Development North America, Blue Solutions
For over a decade, Blue Solutions has proven that solid-state batteries can be manufactured and successfully used in vehicle and stationary applications. In 2022, at the Solid-State Battery Summit, we discussed how passenger car applications are driving more demanding energy storage requirements (safety, charging times, energy density, etc.) for mobility and stationary applications. This year, we will provide a status update on our new, 4th Generation solid-state cell design focused on exceeding those requirements. Further, we'll discuss how we plan to integrate our cell manufacturing into existing giga-factories.

4:30 pm
Development and Commercialization of Next-Generation Solid-State Batteries

Steven Visco, PhD, CEO & CTO, PolyPlus Battery
PolyPlus Battery Company has developed ultra-high energy density lithium metal batteries and is now transitioning its technology into manufacturing. The introduction of protected lithium electrodes in which the negative electrode is isolated by a thin solid electrolyte membrane allows PolyPlus to primary and secondary batteries with exceptional performance including the lithium-seawater battery (LiSWB) which has demonstrated close to 1900 Wh/l and 2000 Wh/kg, and its rechargeable glass protected rechargeable lithium metal battery which should exceed 1200 Wh/l and 400 Wh/kg. The primary LiSWB uses a high conductivity ceramic solid electrolyte Li1+xAlxTi2-x(PO4)3 (LATP) which is uniquely stable to aqueous electrolyte (including salt water). The rechargeable Li metal battery utilizes several microns of lithium metal bonded to a continuous ribbon of ultra-thin conductive sulfide glass. PolyPlus makes its solid electrolyte glass by means of a state-of-the-art draw tower designed to heat the glass above its glass transition temperature and then process softened sulfide glass preforms from a starting thickness of several millimeters to less than 20 microns. PolyPlus is developing two technologies based on the use of thin sulfide glass; a hybrid approach which includes liquid electrolyte in the cathode, and a fully solid-state battery with no liquid electrolyte, both of which will be described in the presentation.

Welcome Reception in the Exhibit Hall with Poster Viewing5:00 pm
Dinner Tutorial Registration5:45 pm
Dinner Tutorial6:00 pm
Lithium Metal Anodes: Benefits and Challenges to Batteries*
This tutorial will cover energy density improvements with lithium metal anodes as well as key challenges: Formation of dendrites and high surface area lithium and SEI Volume expansion during cycling and approaches to mitigate challenges in addition to solid vs. liquid cells using lithium anodes and "anode-free" approaches.

8月9日(水)
Registration and Morning Coffee8:30 am
APPLICATIONS & MARKET

活用領域と市場
9:00 am
FEATURED PRESENTATION: Scaling-Up High Energy Density Solid-State Batteries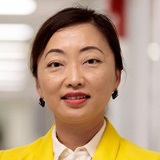 Shirley Meng, PhD, Professor, University of Chicago; Chief Scientist, Argonne Collaborative Center for Energy Storage Science, Argonne National Laboratory
Recent years have seen monumental and exciting developments in the field of all-solid-state batteries (ASSBs). Despite its promises, they still face a multitude of technical hurdles before commercialization can be achieved. Amongst these challenges, none are more daunting than the ability for scale-up prototyping, specifically, enabling technology transition from the laboratory to the pilot scale. A vast majority of ASSB reports to date are still limited to form factors impractical for actual device operation. In this talk, I will provide a perspective on a wide range of scalability challenges and considerations for ASSBs, including solid electrolyte synthesis, dry electrode and separator processing, cell assembly, and stack pressure considerations at the module level. I will layout baseline protocols for ASSB fabrication and evaluation using pouch cell type form factors as a baseline. Finally, I will discuss ways to bridge the development gap between university-level research and industry-scale production, through partnerships with national laboratories.

9:30 am
2023's Report Card on Solid-State Batteries: On the Verge of the Big League or Missing the Mark?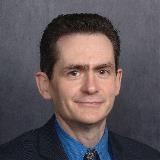 Richard Clark, Global Lead, Energy Storage, Morgan Advanced Materials
Presentations and news articles on solid-state batteries consistently emphasize the greatness of work to date and the imminence of a major transition away from liquid electrolytes. However, looking at these publications from a few years ago shows that they were significantly over-optimistic in projecting the timescale required to overcome the remaining technical and economic barriers to commercialization. This presentation looks at the reality of the current industry status in 2023. Achievements on energy density, charge rates, safety, lifetime, cost, and ESG will be reviewed and compared with industry-guided targets, helping to calibrate our expectations.

ADVANCEMENTS IN SOLID-STATE BATTERY DESIGN

固体電池の設計の進歩
10:00 am
Progress and Challenges in Composite Solid-State Electrolytes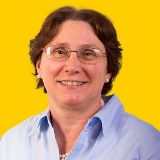 Dee Strand, PhD, CSO, R&D, Wildcat Discovery Technologies, Inc.
Solid ion conductors require both high ionic conductivity and good processing/interfacial properties. Composite materials can combine the properties of fast ion-conducting ceramics with the good processability of polymers. This presentation will show current results for these materials integrated into all-solid-state batteries. Similar challenges exist for composite materials compared to other solid electrolytes in terms of stability at both the cathode and the anode, which will be reviewed.
Coffee Break in the Exhibit Hall with Poster Viewing10:30 am
11:00 am
Materials for Solid-State Batteries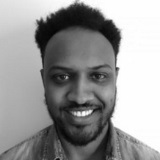 Alexander Tesfaye, Project Manager, Solid-State Batteries, Umicore
Replacement of the liquid electrolyte by a solid (Solid-State Battery, SSB) is known as a promising next-generation technology with the possibility to move the practical upper limits of Li-ion performance into acceptable ranges for most applications. However, demonstration of high-quality SSB devices is not commonplace, often limited by accessible capacity, rapid-cycle fading, etc. The origin of these limitations is driven by the need for better materials and processing. Umicore is a materials company supplying to the Li-ion industry and is actively researching several advanced battery concepts. This talk will highlight some activities around materials for SSB at Umicore.

11:30 am
On Transport and Chemical Interface Limitations in Solid-State Batteries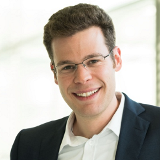 Wolfgang Zeier, PhD, Professor, Institut fur Anorganische und Analytische Chemie, Westfalische-Wilhelms-Universitat Munster
Many open questions remain when trying to optimize electrolytes and understand solid-state battery chemistries. We will show fast ionic conduction is paramount within solid-state composites. Measuring the effective ionic transport in cathode composites provides an avenue to explore transport and stability limitations that in turn provide better criteria for solid-state battery performance. Finally, we explore the influence of decompositions and electrochemical stabilities in solid-state batteries.

12:00 pm
Aluminum Foil Anodes for Solid-State Batteries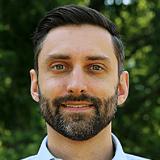 Matthew McDowell, PhD, Associate Professor, Mechanical Engineering, Georgia Institute of Technology
Aluminum foil anodes alloy with lithium and can exhibit high theoretical charge storage capacity to enable rechargeable batteries with improved energy density, and aluminum is low cost and widely manufactured as foils. However, aluminum materials have long shown poor reversibility in liquid electrolytes. Here, we show that aluminum foil-based anodes with engineered multi-phase microstructures and without prelithiation exhibit promising cycling stability within solid-state batteries. The multiphase microstructure is shown to enable improved kinetics, suggesting metallurgical design of aluminum-based foil anodes could be a pathway to high-performance solid-state batteries.

Enjoy Lunch on Your Own12:30 pm
ENABLING THE TRANSITION TO MANUFACTURING

製造段階への転換の実現
2:00 pm
Enabling TWh Manufacturing of Fast-Charging, Easily Integrated Solid-State EV Cells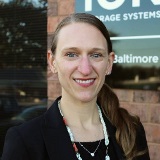 Elizabeth Santori, PhD, Vice President of R&D, Ion Storage Systems
Ion Storage Systems (ION) core solid-state electrolyte bilayer structure enables a Li-metal cell which is simultaneously safe, energy-dense, and manufacturable for easy integration into EV packs and beyond. Commercialization of this cell is dependent on success in cell development with maturation of manufacturing and supply chains to support widespread technology deployment. The challenges to scaling are often clear and shared between cell-makers; ION is building a team to overcome scaling gaps and is ready to display the latest developments.

2:30 pm
Using Artificial Intelligence to Inspect Batteries with 3D X-ray Microscopy and Computed Tomography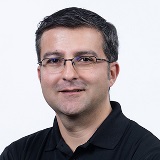 Herminso Villarraga-Gomez, PhD, X-ray Quality Solutions Manager, Industrial Quality Solutions, ZEISS Industrial Metrology
This presentation shows how to use artificial intelligence (AI) technologies to inspect batteries with 3D X-ray microscopy (XRM) and computed tomography (CT). More specifically, it illustrates how deep-learning based algorithms for CT reconstruction can be integrated into 3D X-ray inspection workflows for batteries. In addition, AI provides a wide range of tools for automated defect recognition (ADR) of complex components that are difficult to analyze using traditional measurement methods. Machine learning (ML) platforms can train ADR models to assess battery overhang and inclusions. In the end, using deep- learning based algorithms for CT reconstruction, such as ZEISS DeepRecon, allows for 3D XRM workflows to be applied much more economically by reducing the time required for data acquisition. On the other hand, ML for defect detection provides a wide range of tools that can increase accuracy of detection and allow for ADR to work on lower quality (faster) CT images. AI-based X-ray inspection technologies will have a major impact on testing and failure analysis of batteries where non-destructive imaging is often required.

SOLID-STATE BATTERY SAFETY

固体電池の安全性
3:00 pm
Solid-State Battery Safety - From Calorimetry to Characterization

Alex Bates, PhD, Energy Storage Safety & Reliability, Sandia National Laboratories
The validity of improved safety often attributed to solid-state batteries has recently been investigated. Key findings indicate reaction pathways exist in SSBs which can release significant heat. That heat release may result in temperatures approaching, and in some cases exceeding those seen in thermal runaway of conventional Li-ion batteries. In this talk, characterization of abused SSB materials will be examined and correlated to differential scanning calorimetry heat flows.

Refreshment Break in the Exhibit Hall with Poster Viewing3:30 pm
4:00 pm
Solid State Li-ion Batteries: Exertions towards Making Them Inherently Safer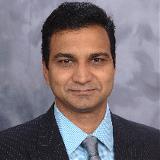 Vilas G. Pol, PhD, Professor, Chemical Engineering, ViPER, Purdue University
Purdue University's ViPER (Vilas Pol's Energy Research) group is putting their significant efforts on identifying anodes, cathodes, binders, ion conductive ceramics, salts, fire suppressing molecules as well as understanding their fundamental interplay to make semi-solid-state Li-ion batteries inherently safer. In one of the case studies, the cell comprised of LiFePO4/tailored electrolyte/graphite was in situ monitored between 25 to 300 oC employing multimodule calorimetry for its thermal runaway behavior. Less than 40 J/g exothermic heat was measured repeatedly, on the contrary the analogous cell with conventional liquid electrolyte released significantly higher (>1000 J/g) exothermic heat. This talk will discuss ViPER's recent exertions on making Li-ion batteries that are NOT prone to thermal, mechanical and electrical abuse.

4:30 pm
Safety Testing and Characterization of Solid-State Batteries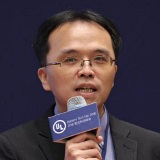 Alvin Wu, Research Manager, Commercial & Industrial R&D, UL LLC
The presentation will cover the characterization of major SSB types in view of material and construction designs as well as an overview of safety consideration and performance issues of SSB under some key use scenarios. A comparison will be made between traditional lithium-ion batteries and SSB and key test approaches to study the safety/reliability problem(s) of SSBs will be presented.
Close of Conference5:00 pm
* 不測の事態により、事前の予告なしにプログラムが変更される場合があります。