Risk-Based Quality Management and Monitoring

(リスクベースの品質管理とモニタリング)
COVID-19を超えて: RBQMを加速させ、モニタリングを改善するためのツールとプロセス
2023年10月17日〜18日
2023年10月17日〜18日にスペイン・バルセロナにあるインターコンチネンタル・バルセロナのFira Centerで開催されるCambridge Healthtech Instituteの「リスクベースの品質管理とモニタリング:COVID-19を超えて: RBQMを加速させ、モニタリングを改善するためのツールとプロセス」をお知らせいたします。臨床研究の複雑さ、期間、コストの劇的な増加に対応するため、現在RBQMが取り入れられています。GCP(Good Clinical Practice)品質基準の最新版では、RBMのアプローチを研究遂行のあらゆる側面に拡大し、品質管理のあらゆる分野に原則を適用し、強固な集中監視システムとプロセスを求めています。CHIの第6回リスクベース品質管理・モニタリングカンファレンスでは、RBQMの導入を加速するためのプロセスやツール、規制ガイドラインの最新情報、QTL・KRIの設定とモニタリング、リスクや問題の早期発見についてご紹介します。
10月16日(月)
- 18:30 Innovation Day at SCOPE Europe with IQVIA Technologies14:30
Join IQVIA Technologies' digital product leaders and customer success experts for an afternoon of discussions and demos. We'll share our vision to transform clinical operations, the progress we've made to date, and our roadmap for 2023 and beyond.

10月17日(火)
Registration and Morning Coffee07:45
RBQM IN A CHANGING CLINICAL TRIALS LANDSCAPE: REGULATORY UPDATE, DCT, AND HYBRID TRIALS

変化する臨床試験情勢におけるRBQM: 規制の更新、分散型臨床試験、およびハイブリッド治験
09:00
The Renovation of ICH Good Clinical Practice - TransCelerate Framework for ICH E8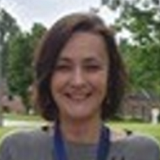 Christine Goffe, Team Lead, Study Data Risk Manager, Risk Management & Data Quality, UCB SA
The updates of ICH E8 and E6 represent a shift in the conduct of clinical research from a one-size-fits-all to a risk-based approach. TransCelerate framework focuses on elements identified as essential for successful implementation for ICH E8 as the foundation for the revisions to E6. This session will demonstrate the change of perspective and ways of implementing the GCP renovation, focusing on Designing Quality into Clinical Studies, Culture, and Engagement.
09:25
Considering Common Audit Findings in Your RBQM Strategy and Monitoring Activities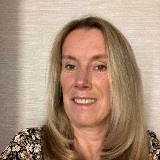 Katarina Thor, Vice President, Clinical Quality & Compliance, R&D Quality, Novo Nordisk
RBQM and monitoring audit findings typically involve evaluation of the effectiveness of the RBQM strategy and the quality of the monitoring activities carried out during a clinical trial. Addressing these audit findings can help to improve the quality of the trial, and ensure the safety and well-being of trial participants. Explore some common areas of potential risk identified during audits, and recommendations for improving the RBQM strategy and monitoring plan.

09:50

Leveraging Predictive Analytics to Improve Patient Retention, Data Quality, and Enrollment Outcomes in Clinical Trials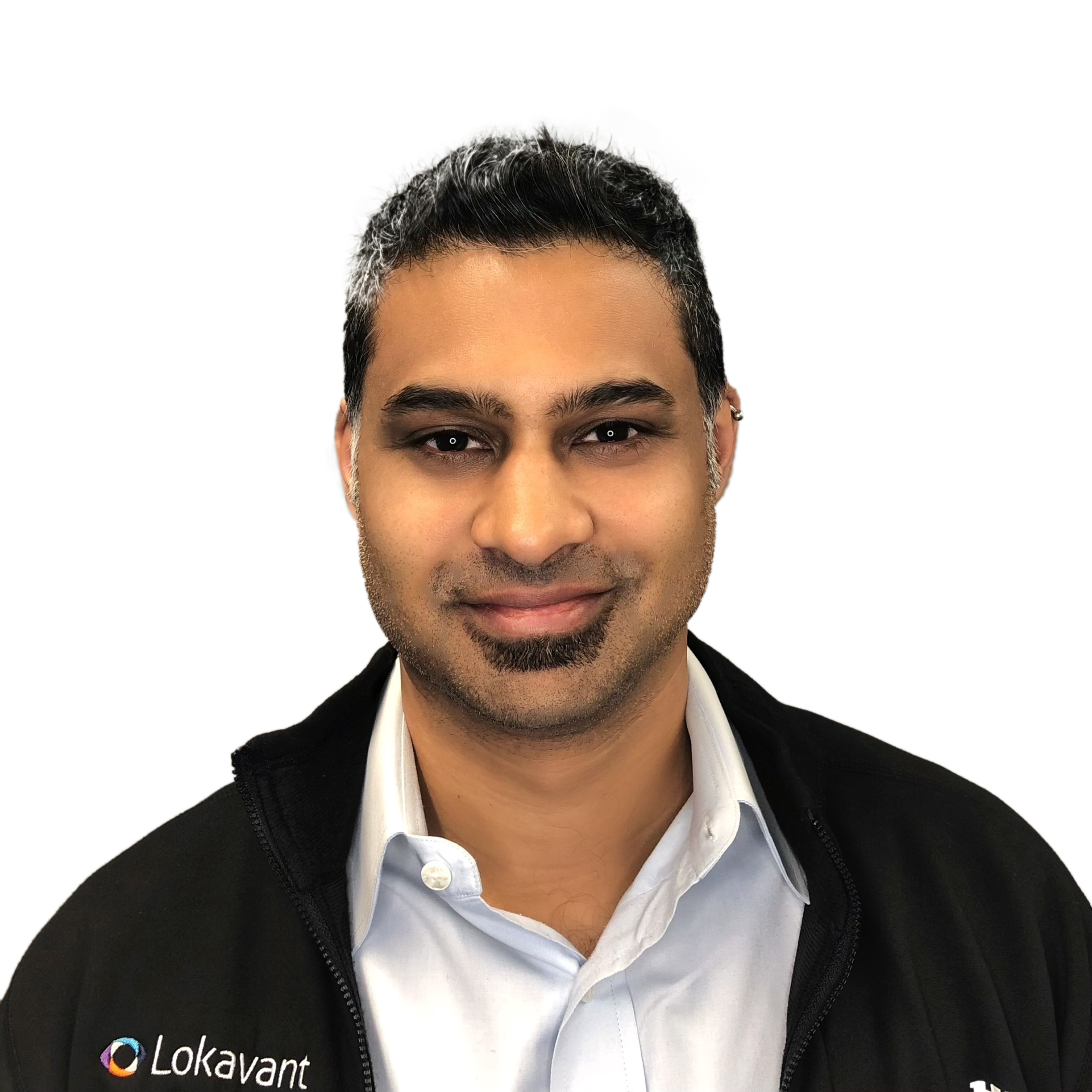 Rohit Nambisan, Co-Founder and CEO, Lokavant
Clinical trial data complexity has tripled in the past decade, leading to fragmented data, insights, and stakeholder collaboration. These complexities pose significant inefficiencies in the research and drug development process and are exacerbated as clinical operations teams become leaner and cost-constrained. In this presentation, you will gain insight into real-world case studies using Lokavant to radically improve clinical trial outcomes, as well as overall successes for leaner study teams.
10:15
PANEL DISCUSSION:
RBQM for Decentralized and Hybrid Trials
PANEL MODERATOR: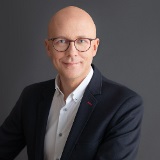 Lukasz Bojarski, Executive Director, Centralized Monitoring & Risk Based Quality Management, AstraZeneca
Following recent release of FDA's new draft guidance, that provides recommendations for sponsors, investigators, and other stakeholders regarding the implementation of Decentralized Clinical Trials (DCT), we will discuss considerations for applying Risk-Based Quality Management to prioritize quality management activities with the aim to ensure proper oversight of decentralized and hybrid trials.

PANELISTS: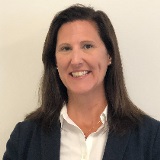 Lynne Cesario, Executive Director, Global Lead Risk Based Monitoring Program, Pfizer Global R&D Groton Labs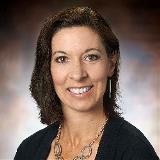 Laura Galuchie, Senior Director, TransCelerate Program Lead, Oversight Committee, MSD
Sponsored Presentation (Opportunity Available)10:40
Grand Opening Coffee Break in the Exhibit Hall10:53
Join Your Peers for a Networking Luncheon in the Exhibit Hall13:00
CASE STUDIES IMPLEMENTING AND EVOLVING RBQM

RBQMの実行と進化のケーススタディ
14:40
Evolution or Revolution? MSD's Journey in the Expansion of End-to-End RBQM Concepts: Where We Are, What We've Learned So Far, and Where We're Heading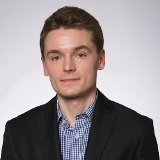 Greg Cinciala, Director, Risk Evaluation & Adaptive Integrated Monitoring, Clinical Trials, MSD
Implementing RBQM principles into an existing Clinical Trial ecosystem is disruptive. But is this an evolution or revolution of how clinical trials are managed? We will share our journey of implementation and evolution of RBQM model and what we're learning when it comes to designing RBQM components (Risks, Indicators, QTLs, and Central Analytics). And last - what is ahead of us and what other opportunities we see in the future?

15:30
Capability Failure = Study Failure: How to Prevent Both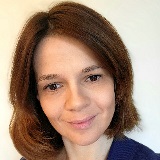 Marta Kocyk, PhD, Central Monitoring Lead, Central Monitoring and Data Analytics, GlaxoSmithKline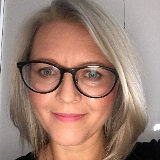 Agata Zielak, Director, Centralized Monitoring, GlaxoSmithKline
Clinical studies play a crucial role in advancing medical knowledge and improving patient care. However, failures attributed to competency gaps among clinical research staff have become a significant concern. Inadequate training and experience may lead to false positive and false negative study results, impacting both patient outcomes and research integrity. The session reflects on the implications of competency gaps in clinical research, emphasizing the need for comprehensive training programs to enhance staff skills, and ensure reliable study outcomes. Addressing these gaps is vital for maintaining the credibility and effectiveness of clinical trials.

Sponsored Presentation (Opportunity Available)16:20
16:32
PANEL DISCUSSION:
Change Management: The People Component Can Make or Break Your RBQM Program

PANEL MODERATOR: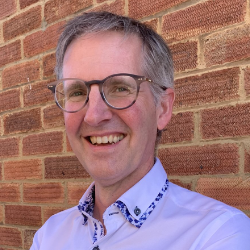 Keith Dorricott, Director, Dorricott Metrics & Process Improvement Ltd.
People, process, and technology all need to work together for an effective RBQM program. But the people component can be one of the most challenging - whether it is the culture change needed in moving to risk-based approaches or the specific knowledge and skills to implement and run RBQM processes across different study types and teams within an organization. What can be developed in-house? What should come in from outside your organization? How do you help your people think critically as described in ICH E8 R1? Our panel of RBQM practitioners will discuss the people component, the challenges, and the approaches they have used to overcome those challenges.

PANELISTS: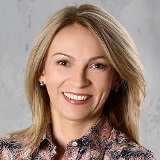 Joanna Florek-Marwitz, Head, Risk Management & Data Quality, UCB Biosciences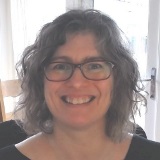 Linda White, Associate Director, Risk-Based Quality Management, Jazz Pharmaceuticals
Welcome Reception in the Exhibit Hall with Beer, Wine, and Tapas16:57
10月18日(水)
Registration and Morning Coffee08:15
RISK-BASED APPROACHES, DATA STRATEGY, AND MONITORING

リスクベースのアプローチ、データ戦略、およびモニタリング
08:50
Intersection of Risk-Based Quality Management and Clinical Data Sciences of the Future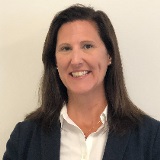 Lynne Cesario, Executive Director, Global Lead Risk Based Monitoring Program, Pfizer Global R&D Groton Labs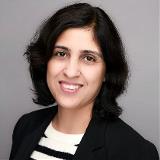 Kavita Rattan, PhD, Lead, AI-Data Sciences & RBM, Data Monitoring & Management, Pfizer Inc.
This presentation will explore how advanced technology solutions and AI/ML are being leveraged to manage and monitor the ever-expanding volume and complexity of data being captured.

09:40
Medical Review Focused on Critical Data: Is the Centralized Medical Review Team the Answer?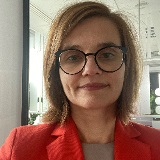 Malgorzata Wegner-Patera, Senior Director, Clinical Trial Safety, AstraZeneca Pharma Poland Sp. z o.o.
A centralized data review team ensures standardized, systematic medical data review focused on critical data and complex checks, complementing centralized monitoring signal detection. This model shifts clinical data review, including about 50% of EDC modules, to a centralized function, enabling efficient data flow from the first subject to close-out. The cross-functional review framework and automation tools, including listings, dashboards, and patient profiles, improve quality and performance. This agile framework with medical oversight protects the safety of study participants and ensures scientific data value.

Sponsored Presentation (Opportunity Available)10:05
Coffee Break in the Exhibit Hall and Special Book Signing10:17
Digital Health and Patient Data: Empowering Patients in the Healthcare Ecosystem

Authors:
Disa Lee Choun, Head of Integrated Clinical and Operational Analytics, Janssen
Anca Petre, PhD, Co-Founder, 23 Consulting
Join Your Peers for a Networking Luncheon in the Exhibit Hall12:00
E2E RBQM: LEVERAGING RISK-BASED APPROACHES IN ALL ASPECTS OF CLIN OPS

E2E RBQM:臨床業務のあらゆる側面におけるリスクベースのアプローチの活用
14:00
Vendor Oversight via Modern Risk Management Techniques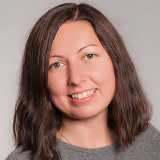 Natalia Buchneva, Risk Management Lead, Clinical Data & Innovation, UCB
In this session, we will discuss scenarios about how to strengthen the clinical vendor oversight using Risk Management system(s) and tools at the stage of vendor selection, risk assessment, defining the tailored oversight model, and using the dashboards which can help monitor the performance of the vendors in clinical trial.

14:25
Securing Patients' Compliance: Case Study of RbQM Application in ePRO Primary Endpoint Clinical Trial

Tomasz Foks, Associate Director, Risk-Based Quality Management Centralized Monitoring, AstraZeneca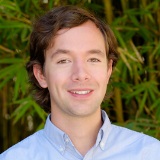 Adam Wawro, Senior Clinical Data Scientist, AstraZeneca
ePRO instruments are used to support labeling claims and measure long-term treatment benefits in clinical trials. Deterioration of patients ePRO compliance over time may impair the Sponsor's ability to collect primary or key secondary endpoint data. Large amount of missing data may impact reliability and interpretability of the clinical trial results. Risk identification, real-time monitoring and early detection of potential systematic issues play a key role in delivery. Based on a case study, we discuss the advantages of Risk-based Quality Management methodology implementation and the role of centralized monitoring in proactive and effective control of defect rates in the clinical trial.

Sponsored Presentation (Opportunity Available)14:50
* 不測の事態により、事前の予告なしにプログラムが変更される場合があります。