Clinical Data Technology for Digital and Hybrid Trials

(デジタル治験とハイブリッド治験のための臨床データテクノロジー)
次世代治験のためのデジタル測定、RDW、AI
2023年10月17日〜18日
2023年10月17日〜18日にスペイン・バルセロナにあるインターコンチネンタル・バルセロナのFira Centerで開催されるCambridge Healthtech Instituteの「デジタル治験とハイブリッド治験のための臨床データテクノロジー:次世代治験のためのデータマネジメント戦略、AI、RWD、先進分析 」をお知らせいたします。医療データのデジタル化、データの直接取得技術、臨床データのためのAI、臨床業務の最適化などは、臨床データ管理と分析に影響を与える主な技術的進歩の一部です。臨床試験において新たなデータソリューションを導入することは、規制上の制約、試験実施までの長いタイムライン、臨床現場の抵抗などの理由から、想像以上に困難です。当カンファレンスは、臨床イノベーションと臨床データマネジメント分野のオピニオンリーダーを集め、最新の技術的進歩や臨床試験を改善するための実装アプローチについて議論することを目的としています。
10月16日(月)
- 18:30 Innovation Day at SCOPE Europe with IQVIA Technologies14:30
Join IQVIA Technologies' digital product leaders and customer success experts for an afternoon of discussions and demos. We'll share our vision to transform clinical operations, the progress we've made to date, and our roadmap for 2023 and beyond.

10月17日(火)
Registration and Morning Coffee07:45
Grand Opening Coffee Break in the Exhibit Hall10:53
Join Your Peers for a Networking Luncheon in the Exhibit Hall13:00
Welcome Reception in the Exhibit Hall with Beer, Wine, and Tapas16:57
10月18日(水)
Registration and Morning Coffee08:15
DIGITAL HEALTH IN CLINICAL TRIALS

臨床試験におけるデジタルヘルス
08:50
Increasing Transparency & Ownership of DH Deployment into Clinical Trials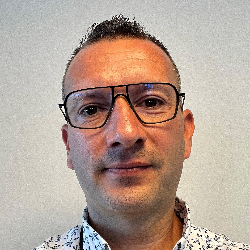 Bart Roofthooft, Head of Digital Health Solutions, EBIS/DHCoE, Janssen R&D
Janssen has created a cross-functional process and board to support DH needs, a clear framework that ensures oversight and insight. The framework creates a single source of Digital Health technology information and operational support for clinical trials.

09:15
Modeling User-Centric Solutions in Healthcare Environments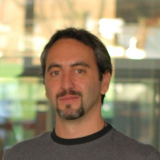 Adriano Galati, PhD, Director Digital Safety Behavioral Science & Design, PV & Scientific Development, Roche
The proliferation of digital health devices, such as mobile health apps, wearable sensors, and various consumer goods, show great potential for improving human health. Smartphones offer a large variety of sensor-based technologies, which enables the capture of active and passive real-time data in free-living settings that may fundamentally shift traditional paradigms of clinical monitoring. Clinical assessments of patients might be episodic and may miss important features of functional variations between medical visits. In this context, user experience plays a key role in the success of mobile applications as it is UX that motivates for further engagement and should be considered to design better products. UX factors have attracted increasing attention for the design of healthcare and medical devices since they provide important rational requirements to enhance usability, adherence, user perception and satisfaction. Different UX patterns may lead to different product design, and different UX design may be more effective for some users and in particular situations. In such settings, user experience goes beyond the reliable functionalities and effective usability.

09:40
Digital Measures - How to Scale and Unlock Value

Sponsored Presentation (Opportunity Available)10:05
Coffee Break in the Exhibit Hall and Special Book Signing10:17
Digital Health and Patient Data: Empowering Patients in the Healthcare Ecosystem

Authors:
Disa Lee Choun, Head of Integrated Clinical and Operational Analytics, Janssen
Anca Petre, PhD, Co-Founder, 23 Consulting
Join Your Peers for a Networking Luncheon in the Exhibit Hall12:00
* 不測の事態により、事前の予告なしにプログラムが変更される場合があります。