Feasibility, Site Selection and Study Activation

(フィージビリティ、施設選定、治験の活性化)
施設中心、ハイブリッド、分散型治験のための分析主導型治験デザインと実行
2023年10月17日〜18日
2023年10月17日〜18日にスペイン・バルセロナにあるインターコンチネンタル・バルセロナのFira Centerで開催されるCambridge Healthtech Instituteの「フィージビリティ、施設選定、治験の活性化:施設中心、ハイブリッド、分散型治験のための分析主導型治験デザインと実行」をお知らせいたします。早期開発計画、フィージビリティ評価、治験計画立案、施設選定は、間違いなく臨床試験プロセスにおいて最も重要な要素です。これらの最初のステップを効果的に実行することは、治験を予定通り予算内で完了する可能性に大きく影響します。革新的なデータと分析能力、新たな治験計画立案とフィージビリティ評価プロセス、関係者とのコミュニケーションとコラボレーションへの新たなアプローチは、臨床試験のタイムラインと結果を改善し、治験の成功を後押ししています。
10月16日(月)
- 18:30 Innovation Day at SCOPE Europe with IQVIA Technologies14:30
Join IQVIA Technologies' digital product leaders and customer success experts for an afternoon of discussions and demos. We'll share our vision to transform clinical operations, the progress we've made to date, and our roadmap for 2023 and beyond.

10月17日(火)
Registration and Morning Coffee07:45
Grand Opening Coffee Break in the Exhibit Hall10:53
Join Your Peers for a Networking Luncheon in the Exhibit Hall13:00
PREDICTIVE ANALYTICS TECHNIQUES IN STUDY FEASIBILITY AND SITE SELECTION

治験のフィージビリティと施設選定における技術の予測分析
14:40
CO-PRESENTATION CASE STUDY: Applying Causal Inference to Study Feasibility: Lessons Learned from Odesa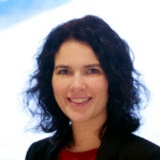 Katra Kolsek, PhD, Senior Product Manager, Operational Design Center Global Development Operations, Merck KGaA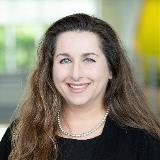 Sylvia Marecki, PhD, Design Analyst, Operational Design Center (ODC), Global Clinical Operations, EMD Serono, Inc., an affiliate of Merck KGaA, Darmstadt, Germany
Leveraging data science in study feasibility is becoming essential, since it can improve the accuracy and efficiency of the process, resulting in better decision-making, cost savings, and improved study design. The audience will gain a deeper understanding of benefits of applying data science to assess the feasibility of studies and inform operational planning decisions. Now with our model operationalized, we will share our lessons learned.

15:30
Challenges of Using Predictive Analytics Techniques in Site Identification/Selection and the Known-Unknowns in Predicting Highest-Performing Sites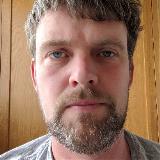 Kieran Whelton, Data Scientist, Data Science & Analytics, AbbVie, Inc.
Many large pharmaceutical sponsors are using predictive analytics techniques to create site lists for new studies with predictions on potential site performance. The creation of these predictions has multiple challenges in terms of the quality of data used, data sources, indications to include/exclude, site competition and how many years of data to include. This presentation will share some of the issues identified, potential solutions and information that is not being considered in the predictive modeling.

IMPROVING PROTOCOL, DESIGN, AND PARTICIPANT SELECTION THROUGH INTERACTIVE FEEDBACK

インタラクティブなフィードバックによる治験計画、デザイン、および患者選定の改善
16:32
CO-PRESENTATION: When Recruitment Starts during Protocol Design and Participant Selection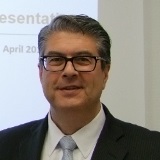 Jesus Martin-Garcia, CEO, GENEURO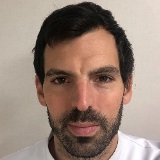 Xavier Morato Arus, PhD, Deputy Director, Clinical Trials, Ace Alzheimer Center, Barcelona
Average drop-out rate in clinical trials is calculated in a 20-30% of the recruited study population. Long studies, such as de ones designed in early stages of neurodegenerative diseases, must consider specific measures to decrease drop-out rates. Key elements of clinical trial retention include: protocol design, proper candidate selection, high quality informed session for patients and caregivers and an enthusiastic clinical trials team. We will explain the relevance of recruitment from the perspective of a Clinical Site and a small Biotech. And, we will discuss differences that make small pharma more efficient in going from protocol design to start-up and end of study based on a much better and direct communication with sites.

Welcome Reception in the Exhibit Hall with Beer, Wine, and Tapas16:57
10月18日(水)
Registration and Morning Coffee08:15
Coffee Break in the Exhibit Hall and Special Book Signing10:17
Digital Health and Patient Data: Empowering Patients in the Healthcare Ecosystem

Authors:
Disa Lee Choun, Head of Integrated Clinical and Operational Analytics, Janssen
Anca Petre, PhD, Co-Founder, 23 Consulting
Join Your Peers for a Networking Luncheon in the Exhibit Hall12:00
BETTER PREDICTING PATIENT DROP-OUT IN CLINICAL TRIALS TO IMPROVE PLANNING AND INTERVENTION

計画と介入を改善するための臨床試験における患者離脱のより正確な予測
Chairperson's Remarks13:55
14:00
Prediction of Patient Premature Treatment Discontinuation in Clinical Trials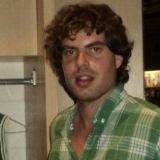 Ruben Buendia Lopez, PhD, Associate Director, Data Science, AstraZeneca R&D
Premature study drug discontinuation is a major challenge in clinical trials. If patients more likely to discontinue could be identified at baseline, intervention to prevent trial disengagement could be executed. With data from five Phase 3 trials, machine learning models were implemented using patient characteristics, concomitant medications, medical history, and questionnaires, at baseline. Within-trial testing was performed on 30% of patients unseen by the models. This was repeated ten times using bootstrap. Thereafter, SHAP values were estimated to evaluate predictors. AUROC medians ranged from 0.57 to 0.69. Location was the strongest predictor followed by age. In conclusion, information captured at baseline does not suffice to make accurate predictions of patient attrition.

Sponsored Presentation (Opportunity Available)14:25
* 不測の事態により、事前の予告なしにプログラムが変更される場合があります。