Cambridge Healthtech Instituteの第14回年次
Strategies for Targeting Kinases

(標的キナーゼ戦略)
キナーゼの研究、調整、分解に対する新たな化学と技術
2023年9月25日 東部夏時間
JAK、TYK、IRAK、SIK、CDK、MEK、ERK、RTK、PLK、PI3K、ALK、MAPK、GSK、LRRKなどのキナーゼは、神経変性、炎症、がん、自己免疫などの疾患において役割が注目されており、標的として関心が高まっています。しかし、キナーゼは細胞内で非常に多くの経路と交差するため、キナーゼを選択的かつ特異的に標的とすることは常に課題となっています。Cambridge Healthtech Instituteの「標的キナーゼの戦略」シンポジウムでは、標的療法のためにキナーゼを選択的に修飾するための新たなアッセイとツールを取り上げます。
9月25日(月)
Pre-Conference Symposium Registration Open and Morning Coffee8:00 am
CHARACTERIZATION OF KINASES

キナーゼの特徴づけ
9:00 am
Characterization of Diverse Activities of Tau-Tubulin Kinase (TTBK) Isoforms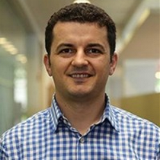 Bekim Bajrami, PhD, Senior Scientist, Chemical Biology and Proteomics, Biogen, Inc.
Tau-tubulin kinase 1 (TTBK1) is a CNS-specific kinase that has been implicated in the pathological phosphorylation of tau in Alzheimer's Disease (AD) and Frontotemporal Dementia (FTD). TTBK1 is a challenging therapeutic target because it shares a highly conserved catalytic domain with its homolog, TTBK2, a ubiquitously expressed kinase genetically linked to the disease spinocerebellar ataxia type 11. Unbiased identification of list of neuronal interactors and phosphorylation substrates for TTBK1 and TTBK2 highlight unique cellular pathways and functional networks that each isoform is involved in and help us understand them as distinct targets for the treatment of neurodegenerative diseases.
9:30 am
Cancers of Unmet Need: New Targets, New Drugs, and the Creation of a Biotech Startup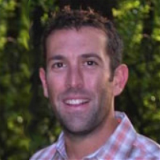 John Brognard, PhD, Earl Stadtman Investigator, Laboratory of Cellular & Developmental Signaling, National Cancer Institute, National Institutes of Health
Our research involves defining novel kinase drivers in 3q amplicon-positive squamous cell carcinomas and the mechanisms by which these kinases promote cancer. Our previous work has led us to focus on leucine zipper bearing kinase (LZK, also known as MAP3K13) and TRAF2- and NCK-interacting kinase (TNIK) as therapeutic targets in head and neck squamous cell carcinomas (HNSCCs) and lung squamous cell carcinomas (LSCCs).

Sponsored Presentation (Opportunity Available)10:00 am
Networking Coffee Break10:15 am
TOOLS TO EXPLORE KINASES

キナーゼ探索のためのツール
10:30 am
An Atlas of Substrate Specificities for the Human Serine/Threonine Kinome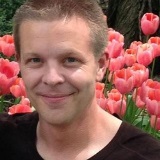 Jared Johnson, PhD, Instructor, Medicine, Weill Cornell Medical College
Protein phosphorylation is a widespread PTM. Here we profiled the substrate specificity of the human Ser/Thr kinome. We used our dataset to computationally identify the kinases capable of phosphorylating any Ser/Thr site. When this approach was applied to examine cellular signaling responses to targeted inhibitors, it revealed insights into pathway complexity and compensation. Overall, these studies provide a resource for exploring the cellular effects of kinase inhibitors in great detail.

11:00 am
FEATURED PRESENTATION:
Using Generative AI: Scalable 3D AI Target Discovery and Design of Potent and Selective Kinase Inhibitors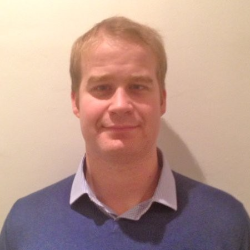 Anthony Bradley, PhD, Director of Design Development, Exscientia Ltd.
In this talk, we show how AI can be applied and scaled using 3D structures to deliver complex property profiles. We show the analysis on the human kinome - and highlight the need for improved structural models including flexibility. Second, we demonstrate that this system, coupled with our generative design capability, can scalably produce highly potent (<100 nM) and novel starting points, which we show across 3 kinase targets. We show areas of the approach that could be further enhanced such as, for protein structure quality and highlight new avenues for developing improved selectivity in molecules.

Enjoy Lunch on Your Own11:30 am
Networking Coffee Break2:45 pm
3:00 pm
FEATURED PRESENTATION: Use of PAK1-Specific Degraders to Bypass Toxicity while Maintaining Efficacy in Cancer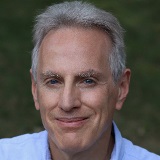 Jonathan Chernoff, MD, PhD, Director and Senior VP, Fox Chase Cancer Center
Inhibition of Group A PAKs by small molecules has been shown to impede the growth and survival of many kinds of cancer cells. Clinical development of PAK inhibitors has been hindered because PAK2 function is required for normal cardiovascular function. An allosteric PAK1-selective inhibitor, NVS-PAK1-1, provides a potential path forward, but has modest potency. We developed a PAK1-selective degrader based on NVS-PAK1-1 that induces selective degradation of PAK1 and displays enhanced anti-proliferative effects in PAK1-dependent, but not PAK2-dependent, cell lines. Selective PAK1 degradation may confer more potent pharmacological effects compared with catalytic inhibition, highlighting the potential advantages of PAK1-targeted degraders.

3:30 pm
PANEL DISCUSSION:
Discussion and Q&A with Symposium Speakers
PANEL MODERATOR:
Close of Symposium4:00 pm
Dinner Short Course Registration*4:00 pm
*Premium Pricing or separate registration required. See Short Courses page for details.

---
* 不測の事態により、事前の予告なしにプログラムが変更される場合があります。