Cambridge Healthtech Institute's 5th Annual
Small Molecules for Cancer Targets - Part 1

(がん標的の低分子 パート1)
明日の経口バイオアベイラブル腫瘍治療薬の発見
2023年9月26日〜27日 東部夏時間
従来、創薬が困難な腫瘍細胞内標的(KRASなど)に対する低分子ベースの治療オプションは、より急速なペースで発見されており、過去数年間で上市したものもいくつかあります。低分子は、丸薬という形での薬の可能性を提供し、バイオロジクスよりも手頃な価格を提供するだけでなく、腫瘍微小環境(TME)によりよく浸透し、細胞内の標的に到達する能力により、治療可能ながんの種類を拡大します。Cambridge Healthtech Instituteの第5回年次「がん標的の低分子」カンファレンスでは、腫瘍において進歩を遂げている低分子化合物を紹介します。発見された細胞および免疫学的腫瘍メカニズムと標的の数の増加、およびそれらの調節における進歩を可能にする創薬化学および生物学の進歩を反映し、パート1とパート2によりカバー範囲を広げています。
9月26日(火)
Registration and Morning Coffee7:00 am
INTRACELLULAR KINASE INHIBITORS FOR CANCER

がんに対する細胞内キナーゼ阻害剤
8:00 am
Chairperson's Remarks
Neil P. Grimster, PhD, Senior Director, Medicinal Chemistry, Matchpoint Therapeutics
8:05 am
FEATURED PRESENTATION: Discovery of Ribociclib, a CDK4/6 Inhibitor Approved for the Treatment of Advanced Breast Cancer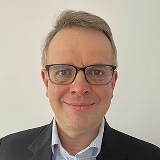 Christopher Brain, PhD, Director, Global Discovery Chemistry, Novartis Institutes for BioMedical Research, Inc.
Cyclin-dependent kinases (CDKs) are important regulators of cell cycle progression. Ribociclib (Kisqali) is a CDK4/6 inhibitor approved for the treatment of HR +ve/HER2 -ve advanced breast cancer. The presentation will describe the discovery of ribociclib, including approaches based on biochemical screening and fragment-based methods. Key clinical data will also be presented. Ribociclib demonstrated overall survival improvement in three Phase III trials with HR +ve/HER2 -ve advanced breast cancer.
8:35 am
Structure Function Studies of HPK1, a Negative Regulator of T Cell Receptor Signaling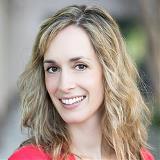 Laetitia D. Comps-Agrar, PhD, Senior Principal Scientist, Biochemical & Cellular Pharmacology, Genentech, Inc.
Hematopoetic progenitor kinase 1 (HPK1), a negative regulator of TCR signaling, is an attractive target for immuno-oncology. Although the role of HPK1 kinase domain (KD) has been elucidated, the function of its citron homology domain (CHD) remains elusive. Through a combination of structural, biochemical, and mechanistic studies, we characterized the structure-function of CHD in relationship to KD and demonstrated a central role for CHD in the regulation of HPK1 function.

9:05 am
Targeting DDR1 Kinase to Address Tumor Dissemination, Immune Exclusion, and Therapeutic Resistance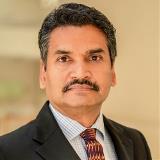 Murali Ramachandra, PhD, CEO, Aurigene Discovery Technologies Ltd.
Discoidin domain receptor 1 (DDR1) is a tyrosine kinase receptor overexpressed in various malignancies. DDR1 is activated upon binding to collagen in the extracellular matrix, and plays a role in tumor promotion, immune exclusion, and therapeutic resistance. A detailed characterisation of AUR109, a potent inhibitor of DDR1, in generation of profound anti-tumor immunity either as a single agent or in combination with immune checkpoint inhibitors will be discussed.
Networking Coffee Break9:35 am
DIFFICULT SMALL MOLECULE CANCER TARGETS

困難な低分子がん標的
10:05 am
Design and Discovery of MRTX1719, A Synthetic Lethal Inhibitor of the PRMT5/MTA Complex

John M. Ketcham, PhD, Director, Drug Discovery & Medicinal Chemistry, Mirati Therapeutics, Inc.
The PRMT5/MTA complex has emerged as a novel synthetic lethal drug target for MTAP-deleted cancers. Approximately 10-15% of all human cancers have CDKN2A/MTAP co-deletions, resulting in accumulation of MTA in cancer cells. Our clinical-stage PRMT5/MTA complex inhibitor, MRTX1719, selectively binds to, and stabilizes the PRMT5/MTA complex while sparing the PRMT5/SAM complex which is crucial for normal cell function. The design and discovery of our clinical PRMT5/MTA complex inhibitor will be discussed

10:35 am
Covalent Bond Formation at Tyrosine Inhibits K-RAS Activation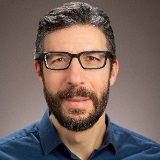 Samy O. Meroueh, PhD, Associate Professor, Biochemistry & Molecular Biology, Indiana University
A covalent fragment library was screened to identify new sites that can be used for covalent bond formation and inhibition of K-RAS activation by guanine-exchange factor SOS1. One fragment was found to react to a tyrosine amino acid on K-RAS. Follow-up studies revealed that the fragment inhibited K-RAS nucleotide exchange, but had no effect on binding to effector protein RAF. HSQC NMR as well as site-directed mutagenesis confirmed the binding site of the fragment. A limited structure-activity relationship study led to a derivative that inhibited K-RAS exchange with single-digit micromolar IC50s. Our fragment provides a starting point for the development of non-G12C covalent K-RAS inhibitors and therapeutic agents.

11:05 am
Therapeutic Potential of Small Molecule Galectin-1 and Galectin-3 Inhibitors in Cancer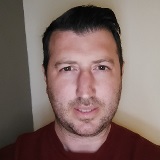 Ian Holyer, PhD, Director, Pharmacology (In Vivo), Galecto
Galectins are a family of ß-galactoside-binding lectins that control numerous cellular processes in disease, including fibrosis, carcinogenesis, and tumour immune evasion. Evidence is emerging that blockade of more than one galectin may provide additional benefit within the oncology arena due to overlapping and distinct biological functions. This talk will focus on the validation and characterization of dual galectin-1 and -3 inhibition and the potential of this as an anti-cancer therapy.

11:35 am

The Art of Crafting a Mode of Action: Site Selective Hit Discovery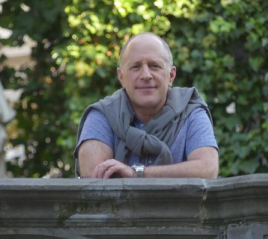 Gregg Siegal, CEO, ZoBio
Allosteric inhibitors/activators, cryptic site binders, monofunctional degraders all require (not) binding at a specific site on the target. A generic binding screen is both inefficient and possibly misleading. A screen directed towards (or away from) a particular site on the target would be advantageous. Here biophysical approaches to accomplish this goal are presented. The complementary application of biochemical assays and structure elucidation increases confidence in promising chemotypes.
Transition to Lunch12:05 pm
Luncheon Presentation (Sponsorship Opportunity Available) or Enjoy Lunch on Your Own12:10 pm
TPD AND OTHER NEW APPROACHES FOR SMALL MOLECULE CANCER TARGETS

がん標的低分子のTPDおよび新たなアプローチ
1:15 pm
Chairperson's Remarks
Chaohong Sun, PhD, Senior Director, Lead Discovery, AbbVie, Inc.
1:20 pm
A Trapping Model for Suppressing Oncogenic Pathways in Cells by Covalent Small Molecules
Brahma Ghosh, PhD, Senior Principal Scientist & Head, Chemical Biology, Global Discovery Chemistry, Janssen Research & Development, LLC
Here, I will talk about stereoselective 'trapping' of NONO by covalent small molecules, leading to impaired maturation of associated oncogenic transcripts and suppression of cancer cell growth. Via this trapping model, these small molecules stabilize the interaction of NONO with its target mRNAs and circumvent the compensatory action of paralog proteins (SFPQ1, PSPC1) that otherwise offsets the genetic loss of NONO in knockout models. We conclude that NONO represents a druggable protein that can be targeted by covalent chemistry to suppress previously undruggable oncogenic pathways in cells.

1:50 pm
Targeted Protein Degradation of BTK Overcomes Clinically-Relevant Resistance Mutations and Its Oncogenic Scaffolding Function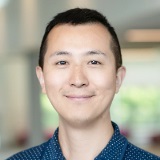 Hao Lu, PhD, Executive Director Discovery Technology, Nurix Therapeutics, Inc.
Increased clinical use of BTK inhibitors has given rise to acquired resistance mutations in patients with B cell malignancies. Newly discovered kinase-dead BTK mutants have also revealed unexpected oncogenic scaffolding functions of BTK, requiring new approaches. Nurix's clinical-stage BTK degraders NX-2127 and NX-5948 directly address emerging resistance mutations and BTK scaffolding activity. Biochemical, cellular, and structural characterizations have elucidated the mechanism underlying the potent and broad activity of these molecules.
2:20 pm

Monitoring Enzyme Activity with Fluorogenic Sensors Enables Data-Rich Decisions for Kinase & Phosphatase Drug Discovery
Erik Schaefer, PhD, CEO, CSO, and Co-Founder, AssayQuant Technologies
In-Person Group Discussions2:50 pm
In-Person Group Discussions are informal, moderated discussions, allowing participants to exchange ideas and experiences and develop future collaborations around a focused topic. Each discussion will be led by a facilitator who keeps the discussion on track and the group engaged. To get the most out of this format, please come prepared to share examples from your work, be a part of a collective, problem-solving session, and participate in active idea sharing. Please visit the In-Person Group Discussions page on the conference website for a complete listing of topics and descriptions.

IN-PERSON GROUP DISCUSSION: Lead Generation for Small Molecule Cancer Targets
Chaohong Sun, PhD, Senior Director, Lead Discovery, AbbVie, Inc.
Lightning-round group member intros
Favorite biophysical tools
Integrating info from FBDD, DEL, HTS campaigns
IN-PERSON GROUP DISCUSSION: Focusing on the Tumor Micro-Environment (TME)

Scott Turner, PhD, Senior Vice President, Translational Sciences, Pliant Therapeutics
Lightning-round group member intros
Role of extra-cellular matrix (ECM)
Relationship to fibrosis
Relevance to metastasis
Grand Opening Refreshment Break in the Exhibit Hall with Poster Viewing3:35 pm
4:15 pm
Drugging Protein-Protein Interactions: Two Examples from the WD40 Repeat Protein Family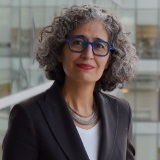 Rima Al-Awar, PhD, Head, Therapeutic Innovation & Drug Discovery, Ontario Institute for Cancer Research
WD40 repeat proteins constitute one of the largest protein families, characterized by 44-60 amino acid repeats terminating in tryptophan and aspartate (WD). WD repeat proteins act as scaffolding proteins and play an important role in many cellular functions and as such have become an interesting family to drug. We will describe the discovery and optimization of small molecule binders to two members of this family (WDR5 and DCAF1).

4:45 pm
FEATURED PRESENTATION: Discovering Tissue-Specific E3 Ligases and β-Catenin Degraders with Fragment-Based Approaches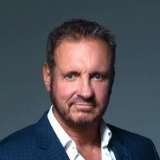 Stephen W. Fesik, PhD, Professor of Biochemistry, Pharmacology, & Chemistry; Orrin H. Ingram II Chair in Cancer Research, Vanderbilt University
The WNT pathway is a promising target in colon cancer that has been difficult to drug. Using fragment-based methods, we have discovered PROTACs that potently degrade b-catenin, inhibit the WNT pathway, and could be useful for treating colorectal tumors. We have also discovered PROTACs to degrade Bcl-xL, which is overexpressed in many tumors. These compounds created with ligands for tissue selective E3 ligases could exhibit less toxicity than Bcl-xL inhibitors.

Welcome Reception in the Exhibit Hall with Poster Viewing5:45 pm
9月27日(水)
Registration and Morning Coffee7:30 am
CANCER-ASSOCIATED FIBROTICS

がん関連線維症
Chairperson's Remarks7:55 am
8:00 am
Stromal Targeting for Neoplastic Disease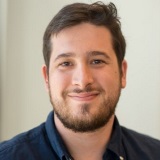 Thomas Fabre, PhD, Senior Principal Scientist, Immunology, Pfizer
Sponsored Presentation (Opportunity Available)8:30 am
8:45 am
Sensitive LC-MS/MS Approach for the Quantification of Proteolysis Targeting Chimeras (Protacstm) in Biological Matrix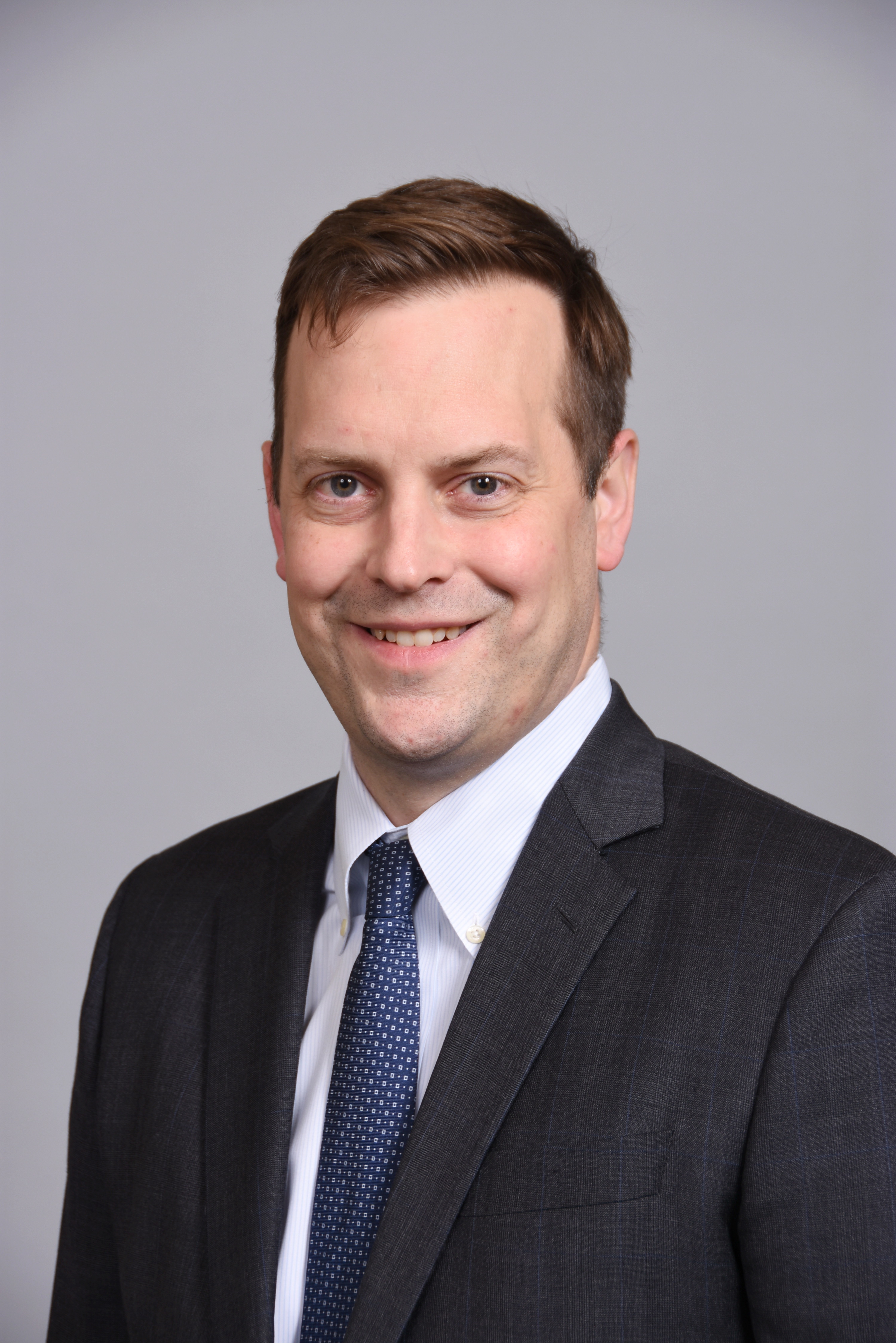 Matt Stone, Advanced Workflow Specialist, SCIEX
This presentation showcases a rapid, robust, and highly sensitive quantification workflow for a selective ALK degrader and its control in rat plasma using a triple quadrupole mass spectrometer. Achieving an LLOQ of 10 pg/mL for both TL 13-112 and TL 13-110 through a simple protein precipitation method and 10-minute LC-MS/MS analysis will be discussed.
9:00 am
Small Molecule Integrin Inhibitors for Cancer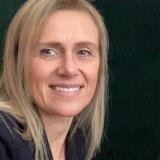 Natalia J. Reszka-Blanco, PhD, Principal Scientist, Morphic Therapeutic
Innate and therapy-induced resistance to checkpoint inhibitors limit the response rate in many cancers. An increased TGF-ß signature is linked to poor clinical outcomes and checkpoint resistance. avß8 controls localized and cell-type-specific activation of TGF-ß 1 and 3 to negatively regulate immunity and promotes tolerance. Selective avß8 inhibition is a safe and efficient approach to reverse TGF-ß-driven immunosuppression, improving anti-tumor adaptive immune responses and immune infiltration into the TME.

9:30 am
Reprograming the Immunosuppressive Tumor Microenvironment with Selective Integrin Inhibition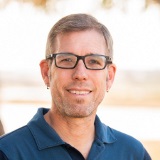 Scott Turner, PhD, Senior Vice President, Translational Sciences, Pliant Therapeutics
I will discuss how inhibition of avb8 and avb1 promote interferon gamma and suppresses TGFbeta signaling in tumors. Reprograming of tumor cytokine levels promotes proinflammatory cell infiltration and suppresses stromal protein synthesis. We found that treatment was synergistic with checkpoint inhibitors in multiple murine tumor models.

Coffee Break in the Exhibit Hall with Poster Viewing10:00 am
PLENARY KEYNOTE PROGRAM

プレナリー基調講演プログラム
10:40 am
Plenary Chairperson's Remarks

An-Dinh Nguyen, Team Lead, Discovery on Target, Cambridge Healthtech Institute
Plenary Keynote Introduction (Sponsorship Opportunity Available)10:45 am
10:55 am
PLENARY: The New Science of Therapeutics
Jay E. Bradner, MD, Physician Scientist, Former President, Novartis Institutes for BioMedical Research, Inc.
I will share reflections on how new paradigms in the science of therapeutics are creating opportunities to approach historic challenges in medicine. Specifically, I will share approaches to targeting transcription factors and discuss how modularity is a paradigm for next-generation low-molecular weight and biological therapeutics. Finally, I will offer reflections on drug development and the fitness, opportunities, and challenges of the biomedical ecosystem.

11:40 am
PLENARY: Accelerating Drug Discovery Using Machine Learning and Cell Painting Images

Anne E. Carpenter, PhD, Senior Director, Imaging Platform & Institute Scientist, Broad Institute
Shantanu Singh, PhD, Senior Group Leader, Machine Learning, Imaging Platform, Broad Institute
Microscopy images can reveal whether a cell is diseased, is responding to a drug treatment, or whether a pathway has been disrupted by a genetic mutation. In a strategy called image-based profiling, often using the Cell Painting assay, we extract hundreds of features of cells from images. Just like transcriptional profiling, the similarities and differences in the patterns of extracted features reveal connections among diseases, drugs, and genes.

Close of Small Molecules for Cancer Targets - Part 1 Conference12:25 pm
---
* 不測の事態により、事前の予告なしにプログラムが変更される場合があります。