Cambridge Healthtech Institute's 5th Annual
Small Molecules for Cancer Targets - Part 1

(がん標的の低分子 パート1)
明日の経口バイオアベイラブル腫瘍治療薬の発見
2023年9月26日〜27日 東部夏時間
従来、創薬が困難な腫瘍細胞内標的(KRASなど)に対する低分子ベースの治療オプションは、より急速なペースで発見されており、過去数年間で上市したものもいくつかあります。低分子は、丸薬という形での薬の可能性を提供し、バイオロジクスよりも手頃な価格を提供するだけでなく、腫瘍微小環境(TME)によりよく浸透し、細胞内の標的に到達する能力により、治療可能ながんの種類を拡大します。Cambridge Healthtech Instituteの第5回年次「がん標的の低分子」カンファレンスでは、腫瘍において進歩を遂げている低分子化合物を紹介します。発見された細胞および免疫学的腫瘍メカニズムと標的の数の増加、およびそれらの調節における進歩を可能にする創薬化学および生物学の進歩を反映し、パート1とパート2によりカバー範囲を広げています。
9月26日(火)
Registration and Morning Coffee7:00 am
Networking Coffee Break9:35 am
Transition to Lunch12:05 pm
Luncheon Presentation (Sponsorship Opportunity Available) or Enjoy Lunch on Your Own12:10 pm
In-Person Group Discussions2:50 pm
Grand Opening Refreshment Break in the Exhibit Hall with Poster Viewing3:35 pm
4:15 pm
Drugging Protein-Protein Interactions: Two Examples from the WD40 Repeat Protein Family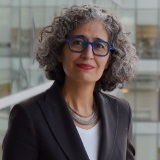 Rima Al-Awar, PhD, Head, Therapeutic Innovation & Drug Discovery, Ontario Institute for Cancer Research
WD40 repeat proteins constitute one of the largest protein families, characterized by 44-60 amino acid repeats terminating in tryptophan and aspartate (WD). WD repeat proteins act as scaffolding proteins and play an important role in many cellular functions and as such have become an interesting family to drug. We will describe the discovery and optimization of small molecule binders to two members of this family (WDR5 and DCAF1).

4:45 pm
FEATURED PRESENTATION: Discovering Tissue-Specific E3 Ligases and β-Catenin Degraders with Fragment-Based Approaches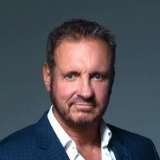 Stephen W. Fesik, PhD, Professor of Biochemistry, Pharmacology, & Chemistry; Orrin H. Ingram II Chair in Cancer Research, Vanderbilt University
The WNT pathway is a promising target in colon cancer that has been difficult to drug. Using fragment-based methods, we have discovered PROTACs that potently degrade b-catenin, inhibit the WNT pathway, and could be useful for treating colorectal tumors. We have also discovered PROTACs to degrade Bcl-xL, which is overexpressed in many tumors. These compounds created with ligands for tissue selective E3 ligases could exhibit less toxicity than Bcl-xL inhibitors.

Welcome Reception in the Exhibit Hall with Poster Viewing5:45 pm
9月27日(水)
Registration and Morning Coffee7:30 am
CANCER-ASSOCIATED FIBROTICS

がん関連線維症
Chairperson's Remarks7:55 am
8:00 am
Stromal Targeting for Neoplastic and Fibrotic Disease

Kevin Hart, PhD, Associate Research Fellow, Inflammation and Immunology Research Unit, Pfizer Inc.
We used human liver and lung single-cell RNA sequencing datasets to identify a subset of CD9+TREM2+ macrophage population to which we assign a profibrotic role across species and tissues, which are defined by expression of SPP1, GPNMB,FABP5, and CD63. GM-CSF, IL-17A or TGF-β1 drive the differentiation of human monocytes into macrophages expressing scar-associated markers, and blockade of these cytokines reduced scar-associated macrophage expansion and hepatic or pulmonary fibrosis in mice.
Sponsored Presentation (Opportunity Available)8:30 am
8:45 am
Sensitive LC-MS/MS Approach for the Quantification of Proteolysis Targeting Chimeras (Protacstm) in Biological Matrix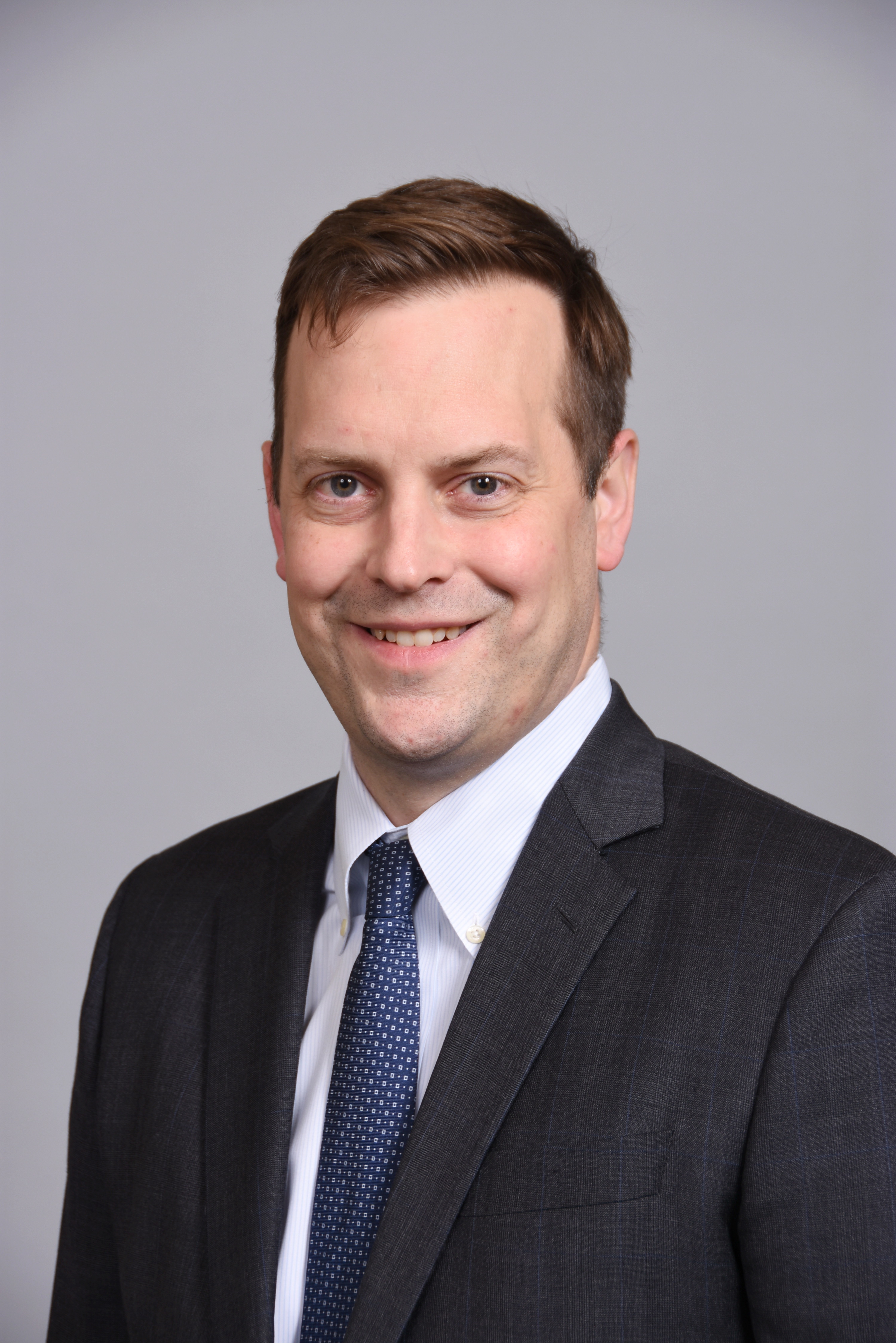 Matt Stone, Advanced Workflow Specialist, SCIEX
This presentation showcases a rapid, robust, and highly sensitive quantification workflow for a selective ALK degrader and its control in rat plasma using a triple quadrupole mass spectrometer. Achieving an LLOQ of 10 pg/mL for both TL 13-112 and TL 13-110 through a simple protein precipitation method and 10-minute LC-MS/MS analysis will be discussed.
9:00 am
Small Molecule Integrin Inhibitors for Cancer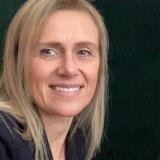 Natalia J. Reszka-Blanco, PhD, Principal Scientist, Morphic Therapeutic
Innate and therapy-induced resistance to checkpoint inhibitors limit the response rate in many cancers. An increased TGF-ß signature is linked to poor clinical outcomes and checkpoint resistance. avß8 controls localized and cell-type-specific activation of TGF-ß 1 and 3 to negatively regulate immunity and promotes tolerance. Selective avß8 inhibition is a safe and efficient approach to reverse TGF-ß-driven immunosuppression, improving anti-tumor adaptive immune responses and immune infiltration into the TME.

9:30 am
Reprograming the Immunosuppressive Tumor Microenvironment with Selective Integrin Inhibition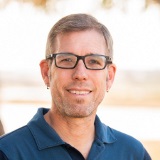 Scott Turner, PhD, Senior Vice President, Translational Sciences, Pliant Therapeutics
I will discuss how inhibition of avb8 and avb1 promote interferon gamma and suppresses TGFbeta signaling in tumors. Reprograming of tumor cytokine levels promotes proinflammatory cell infiltration and suppresses stromal protein synthesis. We found that treatment was synergistic with checkpoint inhibitors in multiple murine tumor models.

Coffee Break in the Exhibit Hall with Poster Viewing10:00 am
PLENARY KEYNOTE PROGRAM

プレナリー基調講演プログラム
Plenary Keynote Introduction (Sponsorship Opportunity Available)10:45 am
10:55 am
PLENARY: The New Science of Therapeutics
Jay E. Bradner, MD, Physician Scientist, Former President, Novartis Institutes for BioMedical Research, Inc.
I will share reflections on how new paradigms in the science of therapeutics are creating opportunities to approach historic challenges in medicine. Specifically, I will share approaches to targeting transcription factors and discuss how modularity is a paradigm for next-generation low-molecular weight and biological therapeutics. Finally, I will offer reflections on drug development and the fitness, opportunities, and challenges of the biomedical ecosystem.

11:40 am
PLENARY: Accelerating Drug Discovery Using Machine Learning and Cell Painting Images

Anne E. Carpenter, PhD, Senior Director, Imaging Platform & Institute Scientist, Broad Institute
Shantanu Singh, PhD, Senior Group Leader, Machine Learning, Imaging Platform, Broad Institute
Microscopy images can reveal whether a cell is diseased, is responding to a drug treatment, or whether a pathway has been disrupted by a genetic mutation. In a strategy called image-based profiling, often using the Cell Painting assay, we extract hundreds of features of cells from images. Just like transcriptional profiling, the similarities and differences in the patterns of extracted features reveal connections among diseases, drugs, and genes.

Close of Small Molecules for Cancer Targets - Part 1 Conference12:25 pm
---
* 不測の事態により、事前の予告なしにプログラムが変更される場合があります。