Cambridge Healthtech Instituteの第20回年次
Proteomics-Driven Drug Discovery

(プロテオミクスによる創薬)
ケモプロテオミクス、ケミカルバイオロジー、表現型スクリーニングの有効利用
2023年9月26日〜27日 東部夏時間
製薬/バイオテクノロジー業界にとって、治療介入のための新たな創薬可能な標的と医薬品モダリティを見つけることは依然として最優先事項ですが、良い標的とリードの特定および検証は依然として困難です。Cambridge Healthtech Instituteのプロテオミクスによる創薬カンファレンスでは、質量分析、生化学、生物物理学、セルベースアッセイの使用、標的の識別/デコンボリューションのためのAI/ML、リードの発見/最適化などに焦点を当てています。当カンファレンスでは、学界と製薬/バイオテクノロジーの専門家が集まり、新たな化学プローブ、プロテオミクスアッセイ、およびスクリーニングプラットフォームの効果的な創薬への利用法に関するアイデアとケーススタディを共有します。
9月26日(火)
Registration and Morning Coffee7:00 am
Networking Coffee Break9:35 am
10:05 am
Advancing Covalent Ligand Discovery for Precision Oncology Targets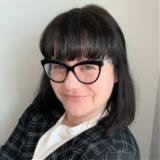 Heather Murrey, PhD, Principal Scientist, Scorpion Therapeutics
Recent chemoproteomics advances have enabled covalent ligand discovery across a broad range of new targets. Here, we discuss the expanding role of chemical biology and chemoproteomics to support covalent lead discovery efforts, from early hit-finding to late lead optimization.

10:35 am
The Covalent Comeback - Putting Covalent Therapeutics Back in the Spotlight Using Chemoproteomics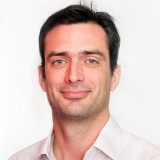 Alex Gutteridge, PhD, Director & Head, Bioinformatics, Dunad Therapeutics
Once considered too dangerous to leverage as a drug modality, the field of covalent small molecule discovery is seeing a resurgence. It's a resurgence boosted by the proven efficacy and safety of approved covalent kinase inhibitors and driven by advances in chemoproteomics and structural biology technologies that enable target discovery and more precision in therapeutic design than ever before. This talk will highlight key advances in these fields and how they are driving the development of new covalent therapeutics.

11:05 am
Exploring Cell-Surface Protein Interaction Networks to Identify Novel Therapeutic Targets and Modalities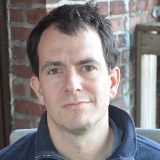 Noah Dephoure, PhD, Head of Proteomics, InduPro, Inc.
Cell-surface proteins present unique opportunities for diagnostic and therapeutic targeting. Despite major advances in proteomic methods, our understanding of surfaceome content and organization remains limited. Using photochemical proximity labeling, we are generating high-confidence protein interaction networks for cell surface proteins in diverse cell types and contexts. This data forms the centerpiece of an integrated Membrane Interactome knowledge-base (MInt), incorporating in-house generated data for target discovery and prioritization.
Presentation to be Announced11:50 am
Transition to Lunch12:05 pm
Luncheon Presentation (Sponsorship Opportunity Available) or Enjoy Lunch on Your Own12:10 pm
In-Person Group Discussions2:50 pm
Grand Opening Refreshment Break in the Exhibit Hall with Poster Viewing3:35 pm
4:15 pm
Advancing Chemical Biology through Innovative Chemistry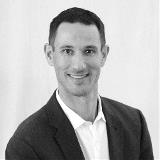 Christopher am Ende, PhD, Associate Research Fellow, Internal Medicine Medicinal Chemistry, Pfizer Inc.
Chemical biology has broad influence on many drug discovery programs. For example, chemical biology tools and techniques can be used to understand target engagement, selectivity/off-target profiles and binding sites of lead matter, which can be critical to the progression of a project. This presentation will focus on the development of new and innovative chemistry to offer improved methods to access and use chemical probes in a variety of applications.

4:45 pm
Chemical Biology Approaches to Expand Druggable Proteome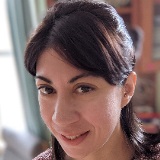 Gizem Akcay, PhD, Head, Chemical Biology, Bayer Research and Innovation Center Cambridge
Targeted covalent inhibition of disease associated proteins has become a powerful methodology in drug discovery with the approval of commercial drugs for targets previously deemed undruggable. We will showcase examples of combining chemoproteomics approaches together with protein structure-function relation at residue level for identifying actionable targets and novel druggable pockets.

5:15 pm
Exposing and Exploiting Druggable Protein Landscapes with In Situ Proximity Barcoding Platforms

Raymond Moellering, PhD, Associate Professor, Chemistry, University of Chicago
There are significant expanses of the potential druggable protein landscape that are relatively unexplored for small molecule drug discovery. In this talk, I will discuss the development and deployment of complementary in situ proximity barcoding chemoproteomic approaches to map protein activity states and/or interaction partners directly in native cellular environments. In particular, I will focus on the application of these platforms for functional ligand binding site discovery, high-throughput ligand profiling and mechanism-of-action interrogation for challenging protein classes.

Welcome Reception in the Exhibit Hall with Poster Viewing5:45 pm
9月27日(水)
Registration and Morning Coffee7:30 am
PROTEOMICS FOR TARGET DISCOVERY

標的創薬のためのプロテオミクス
8:00 am
Use of Reverse Phase Protein Arrays for Lead Optimization and Drug Target Activation Mapping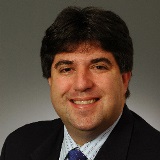 Emanuel Petricoin, PhD, Professor & Co-Director, Center for Applied Proteomics & Molecular Medicine, George Mason University
Analysis of on and off-target effects during lead optimization, target validation, uncovering mechanisms of resistance and potential for rational therapeutic combinations or sequencing, as well as drug target biochemistry and modulation are critical elements of the biopharmaceutical late stage preclinical pipeline. The reverse phase protein array technology is a powerful analytical platform that is able to quantitatively measure hundreds of protein drug targets and phosphorylated signaling architecture at once from microscopic quantities of cells and is especially well-suited for these efforts.

Sponsored Presentation (Opportunity Available)8:30 am
9:00 am
Comparative Label-Free Proteomics Aiming at the Cell Surface Proteome of RAS-Driven Human Cancer Cells to Uncover Novel Druggable Targets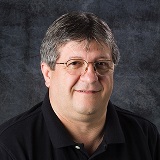 Josip Blonder, Scientist Emeritus, Cancer Research Technology Program, Frederick National Laboratory for Cancer Research
Ras isoform mutants play a major role in most aggressive and deadly cancers in humans (e.g., pancreas, lung, ovary). While the majority of drug discovery efforts target oncogenic Ras signaling inside the cell, only few a endeavors have been focused on the cell-surface. Using quantitative label-free membrane proteomics we were able to identify more than 500 cell surface proteins found unique or upregulated on the surface of KRasG12V -expressing cells.

9:30 am
An Aptamer Affinity-Based Proteomic Profiling Platform to Identify Modality Agnostic Novel Drug Targets Directly from Primary Patient Tissue

Heather O'Neill, PhD, Vice President, Precision Medicine, Target & Drug Discovery, Caris Discovery
Affinity purification-mass spectrometry (AP-MS) with aptamer libraries enriched directly on molecularly profiled cancer patient tissue was used for novel drug discovery. This method allows for unbiased detection of cancer-specific proteins that elude classical proteomic identification methods. Targets were validated with RNA expression data from our clinico-genomic database and IHC on patient tissue. Cell surface targets were validated on cell lines by mass spectrometry, flow cytometry, immunocytochemistry and with cytotoxicity assays.

Coffee Break in the Exhibit Hall with Poster Viewing10:00 am
PLENARY KEYNOTE PROGRAM

プレナリー基調講演プログラム
Plenary Keynote Introduction (Sponsorship Opportunity Available)10:45 am
10:55 am
PLENARY: The New Science of Therapeutics
Jay E. Bradner, MD, Physician Scientist, Former President, Novartis Institutes for BioMedical Research, Inc.
I will share reflections on how new paradigms in the science of therapeutics are creating opportunities to approach historic challenges in medicine. Specifically, I will share approaches to targeting transcription factors and discuss how modularity is a paradigm for next-generation low-molecular weight and biological therapeutics. Finally, I will offer reflections on drug development and the fitness, opportunities, and challenges of the biomedical ecosystem.

11:40 am
PLENARY: Accelerating Drug Discovery Using Machine Learning and Cell Painting Images

Anne E. Carpenter, PhD, Senior Director, Imaging Platform & Institute Scientist, Broad Institute
Shantanu Singh, PhD, Senior Group Leader, Machine Learning, Imaging Platform, Broad Institute
Microscopy images can reveal whether a cell is diseased, is responding to a drug treatment, or whether a pathway has been disrupted by a genetic mutation. In a strategy called image-based profiling, often using the Cell Painting assay, we extract hundreds of features of cells from images. Just like transcriptional profiling, the similarities and differences in the patterns of extracted features reveal connections among diseases, drugs, and genes.

Close of Proteomics-Driven Drug Discovery Conference12:25 pm
---
* 不測の事態により、事前の予告なしにプログラムが変更される場合があります。