Cambridge Healthtech Instituteの第5回年次
Protein Degraders and Molecular Glues - Part 1

(プロテインデグレーダーと分子接着剤 パート1)
共有結合化学、近接誘導のための新たなリカーゼ
2023年9月26日〜27日 東部夏時間
新世代の分子は、タンパク質とタンパク質の相互作用を阻害し、標的タンパク質分解のために細胞の自然のメカニズムをハイジャックするよう開発されています。タンパク質分解誘導キメラ分子(PROTAC)、分子接着剤、その他のモダリティは、ユビキチン-プロテアソーム、リソソーム、オートファジーのシステムを利用して、これまで創薬不可能だった標的を治療介入のために探索します。Cambridge Healthtech Instituteが開催する2部構成の「プロテインデグレーダーと分子接着剤」カンファレンスでは、産学界の専門家が集まり、有効な治療アプローチとしての標的タンパク質分解について議論します。パート1では、標的分解に用いる新たなリガーゼや新基質の新たなアッセイやスクリーニング戦略に焦点を当てます。また、化学的近接に誘導するための共有結合化学の利用、標的タンパク質分解を可能にするためのAI/ML予測およびモデリングの利用についても議論します。
9月26日(火)
Registration and Morning Coffee7:00 am
Networking Coffee Break9:35 am
Transition to Lunch12:05 pm
NOVEL DEGRADATION APPROACHES

新たな分解アプローチ
1:20 pm
Applying Targeted Protein Degradation Strategies for Drug Discovery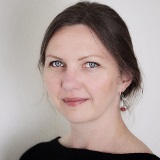 Agnieszka Konopacka, PhD, Scientific Leader, Targeted Protein Degradation, GSK
PROTACs are becoming an important therapeutic modality and a great tool for target validation. However, making a target-specific PROTAC can be challenging. To overcome this problem we use genetic engineering to modify target proteins in order to enable potent, selective, and reversible protein degradation with generic, degron-specific PROTACs. This presentation will focus on genetic and chemical tools for targeted protein degradation with a highlight on novel opportunities from our perspective.

1:50 pm
Bifunctional Degrader Discovery with PROTEINi Screening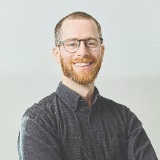 Benedict Cross, PhD, CTO, PhoreMost Ltd.
Small molecule degrader development is hampered by a low complexity matrix of E3 recruitment modules featuring a high degree of POI-specificity. High-throughput phenotypic screening using programmable PROTEINi exploits novel and unprecedented E3 ligases. Modular PROTEINi library design allows the discovery of bifunctional degraders scanning a vast diversity of new tissue- and POI-selective mechanisms. PROTEINi provide a phenotypically validated molecular inspiration as the foundation for degrader drug design and development.

Sponsored Presentation (Opportunity Available)2:20 pm
In-Person Group Discussions2:50 pm
Grand Opening Refreshment Break in the Exhibit Hall with Poster Viewing3:35 pm
4:15 pm
Drugging Protein-Protein Interactions: Two Examples from the WD40 Repeat Protein Family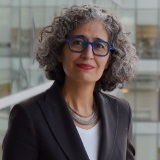 Rima Al-Awar, PhD, Head, Therapeutic Innovation & Drug Discovery, Ontario Institute for Cancer Research
WD40 repeat proteins constitute one of the largest protein families, characterized by 44-60 amino acid repeats terminating in tryptophan and aspartate (WD). WD repeat proteins act as scaffolding proteins and play an important role in many cellular functions and as such have become an interesting family to drug. We will describe the discovery and optimization of small molecule binders to two members of this family (WDR5 and DCAF1).

4:45 pm
FEATURED PRESENTATION: Discovering Tissue-Specific E3 Ligases and β-Catenin Degraders with Fragment-Based Approaches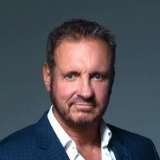 Stephen W. Fesik, PhD, Professor of Biochemistry, Pharmacology, & Chemistry; Orrin H. Ingram II Chair in Cancer Research, Vanderbilt University
The WNT pathway is a promising target in colon cancer that has been difficult to drug. Using fragment-based methods, we have discovered PROTACs that potently degrade b-catenin, inhibit the WNT pathway, and could be useful for treating colorectal tumors. We have also discovered PROTACs to degrade Bcl-xL, which is overexpressed in many tumors. These compounds created with ligands for tissue selective E3 ligases could exhibit less toxicity than Bcl-xL inhibitors.

Welcome Reception in the Exhibit Hall with Poster Viewing5:45 pm
9月27日(水)
Registration and Morning Coffee7:30 am
INNOVATIVE DEGRADER MODALITIES & MECHANISMS

革新的なデグレーダーモダリティとメカニズム
8:00 am
Empirical Discovery of Functional Molecular Glues for Novel E3-Neosubstrate Pairs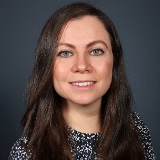 Maria Soloveychik, PhD, Co-Founder & CEO, SyntheX
SyntheX created empirical drug discovery platforms to identify protein interaction modulators. The ToRNeDO platform discovers molecular glues that can bridge a productive interaction between an E3 ubiquitin ligase and a neosubstrate of interest to achieve targeted protein degradation. Using genetically engineered circuits, the platforms rely on intracellular drug selection, bypassing many bottlenecks that exist with canonical in-vitro screening assays. This presents a novel approach to discover functional molecular glues from a first pass screen.

Sponsored Presentation (Opportunity Available)8:30 am
8:45 am

Enabling Targeted Protein Degraders and Molecular Glues Drug Discovery
9:00 am
Targeted Plasma Protein Degradation Accelerates the Clearance of PCSK9 via the Asialoglycoprotein Receptor Mediated by Heterobifunctional Ligands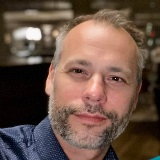 Jeffrey Bagdanoff, PhD, Investigator III, Medicinal Chemistry & Oncology, Novartis Institutes for BioMedical Research, Inc.
Circulating PCSK9 was degraded by various formats of heterobifunctional molecules that simultaneously bind to PCSK9 and the asialoglycoprotein receptor (ASGPR). Various formats, including bispecific antibodies, antibody-small molecule conjugates, and heterobifunctional small molecules demonstrate binding in vitro and accelerated PCSK9 clearance in vivo. These molecules showcase a new approach to PCSK9 inhibition, targeted plasma protein degradation (TPPD), and demonstrate the feasibility of heterobifunctional ligands to accelerate the clearance of circulating pathogenic proteins.

9:30 am
FEATURED PRESENTATION: Development of Self-Assembling and Ubiquitin-Independent Degraders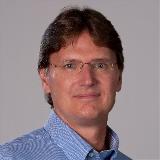 Thomas Kodadek, PhD, Professor, Department of Chemistry, University of Florida, Scripps Biomedical Research
Traditional PROTACs have some limitations, including the existence of a hook effect, higher than ideal molecular weights, and the need for extensive "linkerology" to achieve high activity. This lecture discusses potential strategies to overcome these limitations through the reversible in celluo assembly of degraders from their component parts and the development of Ubiquitin-independent degraders that deliver the target protein directly to the proteasome.
Coffee Break in the Exhibit Hall with Poster Viewing10:00 am
PLENARY KEYNOTE PROGRAM

プレナリー基調講演プログラム
Plenary Keynote Introduction (Sponsorship Opportunity Available)10:45 am
10:55 am
PLENARY: The New Science of Therapeutics
Jay E. Bradner, MD, Physician Scientist, Former President, Novartis Institutes for BioMedical Research, Inc.
I will share reflections on how new paradigms in the science of therapeutics are creating opportunities to approach historic challenges in medicine. Specifically, I will share approaches to targeting transcription factors and discuss how modularity is a paradigm for next-generation low-molecular weight and biological therapeutics. Finally, I will offer reflections on drug development and the fitness, opportunities, and challenges of the biomedical ecosystem.

11:40 am
PLENARY: Accelerating Drug Discovery Using Machine Learning and Cell Painting Images

Anne E. Carpenter, PhD, Senior Director, Imaging Platform & Institute Scientist, Broad Institute
Shantanu Singh, PhD, Senior Group Leader, Machine Learning, Imaging Platform, Broad Institute
Microscopy images can reveal whether a cell is diseased, is responding to a drug treatment, or whether a pathway has been disrupted by a genetic mutation. In a strategy called image-based profiling, often using the Cell Painting assay, we extract hundreds of features of cells from images. Just like transcriptional profiling, the similarities and differences in the patterns of extracted features reveal connections among diseases, drugs, and genes.

Close of Protein Degraders and Molecular Glues - Part 1 Conference12:25 pm
---
* 不測の事態により、事前の予告なしにプログラムが変更される場合があります。