Cambridge Healthtech Instituteの第2回年次
Neurodegeneration Targets

(神経変性の標的)
進行性中枢神経系疾患に対する創薬
2023年9月26日〜27日 東部夏時間
Cambridge Healthtech Instituteの第2回年次「神経変性の標的」カンファレンスは、神経変性疾患、特にアルツハイマー病、パーキンソン病、および筋萎縮性側索硬化症(ALS)に関与する分子または細胞プロセスを調節する、臨床または開発の初期段階にある治療候補に焦点を当てています。神経変性疾患は、米国での高齢化による有病率の増加が予測されているにもかかわらず、治療の選択肢が不足しています。しかし、科学の急速な進歩のおかげで、創薬はますます進化しています。低分子ベースの治療オプションは、人口負担の大きい疾患にとって重要であることから取り上げられますが、アジェンダでは、有望な遺伝子治療、オリゴヌクレオチド、標的タンパク質分解(TPD)アプローチ、そしてもちろんバイオロジクスもカバーする予定です。神経分野における臨床開発の課題について共に議論しましょう。
9月26日(火)
Registration and Morning Coffee7:00 am
Networking Coffee Break9:35 am
LEADS AND CLINICAL CANDIDATES

リードと臨床候補
10:05 am
TREM2 Therapeutics for Neurodegenerative Diseases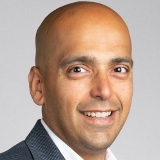 Bhaumik A. Pandya, PhD, Director, Chemistry Vigil Neuroscience
Triggering receptor expressed in myeloid cells 2 (TREM2) is a lipid-sensing receptor that promotes the growth, migration, and anti-inflammatory effects of microglia that are upregulated within pathological microenvironments. Loss-of-function TREM2 variants impose genetic risk for Alzheimer's disease (AD). Herein we highlight the activity and profile of Vigil's first-in-class small molecule TREM2 agonists for treatment of neurodegenerative diseases.
10:35 am
Modulating Lysosomal Health for Combatting Neurodegeneration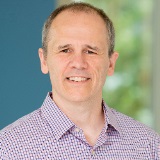 Donato del Camino, PhD, Vice President of Research, Caraway Therapeutics
Alterations in lysosomal function cause detrimental effects including accumulations of toxic cellular waste. These defects have been implicated in diseases from lysosomal storage disorders to more common neurodegenerative disorders. Activating lysosomal function to clear toxic materials and defective cellular components provides a novel strategy for such disorders. Caraway will describe efforts to develop new therapeutics targeting lysosomal transmembrane proteins (TRPML1, TMEM175, ATP13A2) that have been genetically implicated in CNS diseases.
Presentation to be Announced11:05 am
Sponsored Presentation (Opportunity Available)11:35 am
Transition to Lunch12:05 pm
Luncheon Presentation (Sponsorship Opportunity Available) or Enjoy Lunch on Your Own12:10 pm
DEGRADER STRATEGIES FOR NEURODEGENERATION CULPRITS

神経変性原因のためのデグレーダー戦略
1:20 pm
Targeted Protein Degradation of LRRK2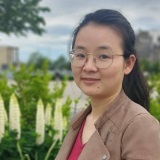 Xingui Liu, PhD, Postdoctoral Fellow, Laboratory of Alessio Cuilli, University of Dundee
Leucine Rich Repeat Kinase 2 (LRRK2) is one of the most promising targets for Parkinson's Disease. LRRK2 targeting strategies have primarily focused on Type 1 kinase inhibitors, which, however, have limitations as the inhibited protein can interfere with natural mechanisms which could lead to undesirable side effects. Herein, we present the development of LRRK2 Proteolysis Targeting Chimeras (PROTACs), as an alternative LRRK2 targeting strategy.

1:50 pm
AUTOphagy-TArgeting Chimera (AUTOTAC) for Neurodegeneration-Associated Aggregates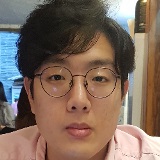 Chang Hoon Ji, PhD, Executive Director, Bio R&D Center, Autotac Bio Co. Ltd.
Targeted protein degradation allows targeting of undruggable proteins-of-interest for both research purposes and therapeutic applications. We developed the AUTOphagy-TArgeting Chimera (AUTOTAC) degrader platform, which employs bifunctional molecules composed of target-binding ligands linked to autophagy-targeting ligands that bind p62/Sequestosome-1/SQSTM1. AUTOTACs selectively degraded various high-molecular weight aggregates of amyloidogenic hallmark proteins in neurodegeneration at nanomolar DC50 values in vitro and in vivo, along with improvements in cognition, locomotion and behavior.

Sponsored Presentation (Opportunity Available)2:20 pm
In-Person Group Discussions2:50 pm
Grand Opening Refreshment Break in the Exhibit Hall with Poster Viewing3:35 pm
THERAPEUTIC MODALITIES BEYOND SMALL MOLECULES

低分子を超えた治療モダリティ
4:15 pm
A Tetravalent TREM2-Targeted Antibody for Alzheimer's Disease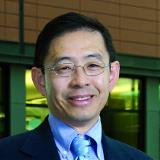 Zhiqiang An, PhD, Professor, Molecular Medicine, University of Texas Health Science Center at Houston
TREM2 plays crucial roles in AD by regulating microglia migration toward and phagocytosis of amyloid plaques. By engineering a bivalent TREM2 agonist IgG1 to tetra-variable domain immunoglobulin (TVD-Ig), we increased the TREM2 activation by 100-fold in vitro. A bispecific Ab targeting TREM2 and transferrin receptor (Ab18 TVD-Ig/aTfR) improved Ab brain entry by 10-fold. Treatment of 5XFAD mice with Ab18 TVD-Ig/aTfR showed a considerable reduction of amyloid burden with increased microglia phagocytosis of amyloid plaques, improved synaptic and neuronal marker intensity, improved cognitive functions, and reduced tau hyperphosphorylation. This Ab engineering approach enables the development of potential TREM2-targeting therapies for AD.

4:45 pm
Expanding RNAi Therapeutics to the Central Nervous System with Lipophilic Conjugates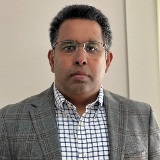 Jay K. Nair, PhD, Senior Director Chemistry, Delivery Science & Research, Alnylam Pharmaceuticals
Novel delivery solutions are needed to expand the reach of RNAi therapeutics beyond the liver and especially address disorders of the central nervous system. I show that an RNAi therapeutic targeting amyloid precursor protein (APP) mRNA, is able to reduce APP protein expression and thereby reduce both the extracellular b-amyloid as well as intracellular bCTF, a pathogenic metabolite of APP. An overview of our progress on optimization of siRNA conjugated with 2'-O-hexadecyl and delivery to the CNS will be presented.

Presentation to be Announced5:15 pm
Welcome Reception in the Exhibit Hall with Poster Viewing5:45 pm
9月27日(水)
Registration and Morning Coffee7:30 am
8:00 am
Discovery-Based Decisions for Advancing a Small Molecule Neuroscience Portfolio
Sponsored Presentation (Opportunity Available)8:30 am
9:00 am
Selective Inhibition of Caspase-6 for the Treatment of Tauopathy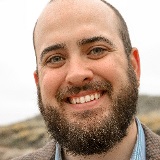 Andrew J Ambrose, PhD, Postdoctoral Fellow, Laboratory of Michelle Arkin, Pharmaceutical Chemistry, University of California, San Francisco
We have reported the discovery and characterization of a novel and specific Caspase-6 inhibitor. This talk will focus on emerging results regarding our second-generation compound in immortalized and iPSC-based tauopathy models. I will also discuss a highly caspase-6 specific cleavage site near the N-terminus of tau that generates a tau fragment which emerging results suggest is more aggregation-prone than full length tau and the tau fragments generated by other caspases.

9:30 am
Targeting PINK-1 for Mitochondrial Quality Control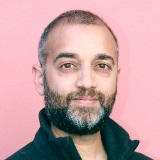 Rishi Rakhit, PhD, Director, Translational Medicine, Mitokinin
PINK1 is a central regulator of mitochondrial quality control. Mutations in its gene result in Parkinson's disease (PD). I will provide updates on MTK458, a molecule we identified that selectively binds PINK1 and promotes mitophagy. MTK458 treatment also drives clearance of pathologic alpha-synuclein, which is known to induce mitochondrial dysfunction, in both in vitro and in vivo models. We have also developed new proprietary assays to probe target engagement and efficacy in vivo. I'll discuss one such assay for the PINK1-pathway marker pS65 ubiquitin (pUb), which we used to show that pUb is increased in idiopathic Parkinson's disease patient samples and decreased following MTK458 treatment in multiple species.

Coffee Break in the Exhibit Hall with Poster Viewing10:00 am
PLENARY KEYNOTE PROGRAM

プレナリー基調講演プログラム
Plenary Keynote Introduction (Sponsorship Opportunity Available)10:45 am
10:55 am
PLENARY: The New Science of Therapeutics
Jay E. Bradner, MD, Physician Scientist, Former President, Novartis Institutes for BioMedical Research, Inc.
I will share reflections on how new paradigms in the science of therapeutics are creating opportunities to approach historic challenges in medicine. Specifically, I will share approaches to targeting transcription factors and discuss how modularity is a paradigm for next-generation low-molecular weight and biological therapeutics. Finally, I will offer reflections on drug development and the fitness, opportunities, and challenges of the biomedical ecosystem.

11:40 am
PLENARY: Accelerating Drug Discovery Using Machine Learning and Cell Painting Images

Anne E. Carpenter, PhD, Senior Director, Imaging Platform & Institute Scientist, Broad Institute
Shantanu Singh, PhD, Senior Group Leader, Machine Learning, Imaging Platform, Broad Institute
Microscopy images can reveal whether a cell is diseased, is responding to a drug treatment, or whether a pathway has been disrupted by a genetic mutation. In a strategy called image-based profiling, often using the Cell Painting assay, we extract hundreds of features of cells from images. Just like transcriptional profiling, the similarities and differences in the patterns of extracted features reveal connections among diseases, drugs, and genes.

Close of Neurodegeneration Targets Conference12:25 pm
---
* 不測の事態により、事前の予告なしにプログラムが変更される場合があります。