Cambridge Healthtech Instituteの第11回年次
Antibodies Against Membrane Protein Targets - Part 2

(抗膜タンパク質抗体の標的 パート2)
膜タンパク質標的に対するバイオ医薬品のエンジニアリングと開発
2023年9月27日〜28日 東部夏時間
業界がバイオロジクスにますます目を向けるようになるにつれ、抗膜結合標的のバイオ医薬品開発の見通しはより多くの注目を集めています。これらの大きな標的クラスに対して、バイオロジクスは選択性を改善し、低分子薬では対応できなかった機能既知の標的の代替となり、治療薬の標的化デリバリーの可能性を提供します。この分野が進歩するためには、抗原の品質と提示、創薬方法論、タンパク質工学、および発見のペースにおける基本的な課題を解決する必要があります。この2部構成のカンファレンスでは、創薬バイオロジストとタンパク質エンジニアが集まり、GPCR、イオンチャネル、およびトランスポーター標的ファミリーによるバイオ製剤の臨床や、その先への進展を可能にする次世代の戦略と技術に関する議論の場を提供します。
9月27日(水)
PLENARY KEYNOTE PROGRAM

プレナリー基調講演プログラム
Plenary Keynote Introduction (Sponsorship Opportunity Available)10:45 am
10:55 am
PLENARY: The New Science of Therapeutics
Jay E. Bradner, MD, Physician Scientist, Former President, Novartis Institutes for BioMedical Research, Inc.
I will share reflections on how new paradigms in the science of therapeutics are creating opportunities to approach historic challenges in medicine. Specifically, I will share approaches to targeting transcription factors and discuss how modularity is a paradigm for next-generation low-molecular weight and biological therapeutics. Finally, I will offer reflections on drug development and the fitness, opportunities, and challenges of the biomedical ecosystem.

11:40 am
PLENARY: Accelerating Drug Discovery Using Machine Learning and Cell Painting Images

Anne E. Carpenter, PhD, Senior Director, Imaging Platform & Institute Scientist, Broad Institute
Shantanu Singh, PhD, Senior Group Leader, Machine Learning, Imaging Platform, Broad Institute
Microscopy images can reveal whether a cell is diseased, is responding to a drug treatment, or whether a pathway has been disrupted by a genetic mutation. In a strategy called image-based profiling, often using the Cell Painting assay, we extract hundreds of features of cells from images. Just like transcriptional profiling, the similarities and differences in the patterns of extracted features reveal connections among diseases, drugs, and genes.

Enjoy Lunch on Your Own12:25 pm
Refreshment Break in the Exhibit Hall with Poster Viewing3:25 pm
4:05 pm
Insights from Current Pipelines of Antibody-Based Therapeutics against GPCR, Ion Channel, and Transporter Targets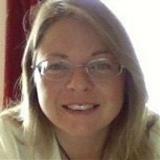 Catherine Hutchings, PhD, Independent Consultant
Multi-pass transmembrane proteins represent some of the most important drug target classes across a wide range of therapeutic areas. An update on antibody-based therapeutics in the GPCR, ion channel, and transporter R&D pipeline will be provided outlining the breadth and diversity of the target landscape.

4:35 pm
Anti-GPCR Antibody Discovery for Inflammatory and Fibrotic Disease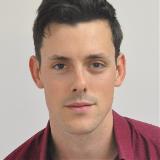 Joseph Illingworth, PhD, CSO, DJS Antibodies
DJS Antibodies is a biotech company focused on discovery of antibodies to GPCRs, aiming to develop treatments for inflammatory and fibrotic diseases. In October 2022, we joined AbbVie, Inc., where we are expanding on this core mission while acting as AbbVie's first UK research site. In this talk we will share our experiences discovering and developing the first monoclonal antibody inhibitor of LPAR1, a clinically-validated target for fibrotic disease.

Dinner Short Course Registration*5:00 pm
*Premium Pricing or separate registration required. See Short Courses page for details.

5:05 pm
Enabling the Discovery of Therapeutic Antibodies Targeting Challenging Membrane Proteins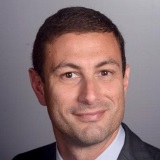 Mauro Mileni, PhD, Founder & CEO, Abilita Bio
Discovering therapeutic antibodies against multi-span membrane proteins, such as GPCRs and ion channels, remains a formidable challenge primarily due to poor antigen quality. The EMP technology can remove roadblocks for the most challenging targets, by enabling use of the whole target protein with properly folded transmembrane domains to be employed in discovery campaigns. Case studies will be shown where antibody hits with high affinity, selectivity, and developability were identified.

9月28日(木)
Registration and Morning Coffee7:30 am
In-Person Group Discussions10:05 am
Coffee Break in the Exhibit Hall with Poster Viewing10:50 am
11:30 am
Novel Antigen Formats for Improved Ab Discovery against Challenging Integral Membrane Proteins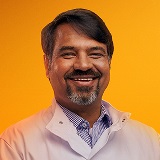 Rajesh Sundaresan, PhD, Scientific Leader and GSK Fellow, Protein Cell and Structural Sciences, GlaxoSmithKline
Delivering antigens/immunogens for biologics discovery against challenging membrane targets is often a bottleneck in the discovery process. At GSK we have successfully employed both novel genetic and biochemical approaches, through an enabling platform, to deliver membrane proteins for Ab discovery programs. I would like to present our success stories and key learnings from this exercise, highlighting the improvement in cycle times, thereby allowing early start to screening campaigns.
12:00 pm
KEYNOTE PRESENTATION: Multiplexed Validation and Detection of Anti-GPCR Antibodies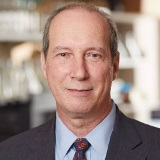 Thomas P. Sakmar, MD, Professor, Chemical Biology, Rockefeller University
We developed a multiplexed immunoassay to test >400 anti-GPCR Abs from the Human Protein Atlas targeting a library of 215 expressed GPCRs representing all GPCR subfamilies. We found that ~61% of Abs tested were selective for their intended target, ~11% bound off-target and ~28% did not bind to any GPCR. These results provide insights into the immunogenicity of GPCR epitopes and form a basis for designing therapeutic Abs and for detecting pathological auto-anti-GPCR Abs.

Sponsored Presentation (Opportunity Available)12:30 pm
Transition to Lunch1:00 pm
Luncheon Presentation (Sponsorship Opportunity Available) or Enjoy Lunch on Your Own1:05 pm
Dessert Break in the Exhibit Hall with Last Chance for Poster Viewing1:35 pm
2:20 pm
Discovery and Optimization of Novel GPCR Biologics for CV/Renal Disease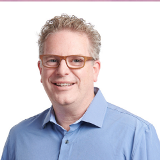 Peter McNamara, PhD, CSO, Tectonic Therapeutic
Complex cellular targets such as G protein-coupled receptors (GPCRs) and other multi-transmembrane proteins represent a significant challenge for therapeutic antibody discovery, primarily because of poor stability of the target protein upon extraction from cell membranes. I will present the strategy we used to discover a GPCR biologic with optimized potency, PK, and biophysical characteristics and will also discuss the criticality of antigen design strategy to connect affinity maturation to potency improvements.

TARGETING TRANSPORTERS AND ION CHANNELS

トランスポーターおよびイオンチャネルの標的
2:50 pm
Case Studies of Ion Channel Antibody Discovery Programs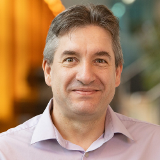 Trevor Wattam, PhD, Scientific Leader, Antibody Discovery, GlaxoSmithKline
Complex membrane targets still present many challenges for antibody discovery platforms. Using new methods and updated methods in antigen preparation, immunization and screening can increase the probability of success for generating and isolating these rare antibodies to the challenging targets.
3:20 pm
Rapid Generation of Conformation-Specific Antibodies Using the Linkster Discovery Platform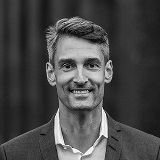 Roger Dawson, PhD, CEO, Linkster Therapeutics AG
Antibody drug campaigns against challenging targets often lead to non-developable antibodies. Failures are associated with (i) the high biological target complexity of ion channels, GPCRs, and SLC transporters, (ii) low library quality, and (iii) display and screening technologies unfit for non-controlled conditions. Here, case studies of highly stable and conformation-specific antibodies are presented using the smart library design and novel technology of Linkster discovery platform.
3:50 pm
Therapeutic Antibody against MCT1 Transporter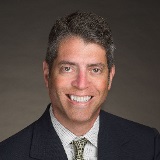 Jay Rothstein, PhD, CSO, ImmuNext
Monocarboxylate transporter 1 (MCT1) is a membrane protein that transports lactate and is required for effector functions of activated immune cells. Blocking lactate transport has a potential therapeutic benefit for treating a wide number of autoimmune diseases. To address this unmet need we developed an anti-human MCT1 mAb that blocks solute transport (lactate efflux) from activated lymphocytes. This first-in-class inhibitor represents a new class of drugs to treat autoimmune diseases.

Close of Conference4:20 pm
---
* 不測の事態により、事前の予告なしにプログラムが変更される場合があります。