Cambridge Healthtech Instituteの第7回年次
Lead Generation Strategies

(リードジェネレーション戦略)
低分子創薬の革新
2023年9月27日〜28日 東部夏時間
Cambridge Healthtech Instituteの年次「リードジェネレーション戦略」カンファレンスでは、創薬に向けた医薬、生物物理学、計算化学者の最新のアプローチや、薬品候補への低分子(現在は経口バイオアベイラビリティの可能性を保持しているわずかに大きな分子)の開発を追跡しています。オルソゴナルな生物物理学的アプローチ、DNAエンコードライブラリ(DEL)やフラグメントベースドラッグデザイン(FBDD)の他の手法など、かつて創薬不可能と見なされていた標的に対するヒット探索が適用されるケーススタディについてご聴講ください。これらの新しいツールは、タンパク質間相互作用 (PPI)を含むタンパク質または核酸/タンパク質複合体や到達困難な触媒部位を持つ酵素など、従来とは異なる細胞内薬物標的に対するスクリーニングを可能にしています。
9月27日(水)
PLENARY KEYNOTE PROGRAM

プレナリー基調講演プログラム
Plenary Keynote Introduction (Sponsorship Opportunity Available)10:45 am
10:55 am
PLENARY: The New Science of Therapeutics
Jay E. Bradner, MD, Physician Scientist, Former President, Novartis Institutes for BioMedical Research, Inc.
I will share reflections on how new paradigms in the science of therapeutics are creating opportunities to approach historic challenges in medicine. Specifically, I will share approaches to targeting transcription factors and discuss how modularity is a paradigm for next-generation low-molecular weight and biological therapeutics. Finally, I will offer reflections on drug development and the fitness, opportunities, and challenges of the biomedical ecosystem.

11:40 am
PLENARY: Accelerating Drug Discovery Using Machine Learning and Cell Painting Images

Anne E. Carpenter, PhD, Senior Director, Imaging Platform & Institute Scientist, Broad Institute
Shantanu Singh, PhD, Senior Group Leader, Machine Learning, Imaging Platform, Broad Institute
Microscopy images can reveal whether a cell is diseased, is responding to a drug treatment, or whether a pathway has been disrupted by a genetic mutation. In a strategy called image-based profiling, often using the Cell Painting assay, we extract hundreds of features of cells from images. Just like transcriptional profiling, the similarities and differences in the patterns of extracted features reveal connections among diseases, drugs, and genes.

Enjoy Lunch on Your Own12:25 pm
Refreshment Break in the Exhibit Hall with Poster Viewing3:25 pm
4:05 pm
Best Practices and Novel Trends in High-Throughput Screening Campaigns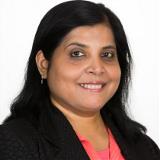 Sujatha Gopalakrishnan, Director, Research Fellow, Head of HTS & Molecular Characterization, AbbVie
Efficient processes and high-quality chemical matter at every step of early drug discovery are critical to generate cost-effective, efficacious preclinical candidates. At Abbvie, the HTS team implements optimal target-based biochemical and cellular screens, followed by hit triage processes to eliminate false positives and advance hits to lead optimization and beyond. This talk will focus on best practices and strategies for generation of leads through robust assays, counter screens, orthogonal assays, novel technologies, and streamlined workflows.

Presentation to be Announced4:35 pm
Dinner Short Course Registration*5:00 pm
*Premium Pricing or separate registration required. See Short Courses page for details.

9月28日(木)
Registration and Morning Coffee7:30 am
In-Person Group Discussions10:05 am
Coffee Break in the Exhibit Hall with Poster Viewing10:50 am
INTEGRATED STRATEGIES FOR LEAD GENERATION

リードジェネレーションのための統合戦略
11:30 am
Integrating HTS and DEL Hits in the Lead Generation and Optimization of PLD2 Inhibitors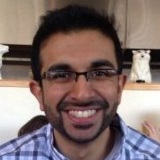 Hasan Khan, PhD, Senior Scientist II, Global Medicinal Chemistry, AbbVie, Inc.
Murine in vivo studies have shown that PLD2 deficiency significantly reduced psoriasiform inflammation in IL-23-injected ears. Efficient and PLD2-selective hits from a high-throughput screen were identified and modified to improve potency and pharmacokinetic attributes. Structural features from hits identified in a DNA-encoded library screen were studied using in silico modeling and incorporated to improve binding kinetics. These efforts culminated in the identification of efficient in vivo active PLD2 inhibitors.

12:00 pm
Cells, DELs, and Gels: Next-Gen Encoded Library Screening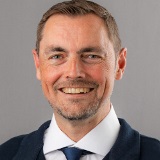 Brian M. Paegel, PhD, Professor, Pharmaceuticals Sciences, University of California, Irvine
I provide updates on activity-based DEL technology, which interfaces solid-phase "OBOC" libraries with HTS-style activity assay. Our recent efforts focus on three thematic areas: 1) the discovery of translation modulators as a general strategy for interrogating the proteome via one universal biochemical activity assay, 2) development of pharmacokinetic assays for analyzing "beyond Rule of 5" libraries, and 3) novel 3D tissue culture strategies to enable cell-based DEL screening.

Sponsored Presentation (Opportunity Available)12:30 pm
Transition to Lunch1:00 pm
Luncheon Presentation (Sponsorship Opportunity Available) or Enjoy Lunch on Your Own1:05 pm
Dessert Break in the Exhibit Hall with Last Chance for Poster Viewing1:35 pm
Close of Conference4:20 pm
---
* 不測の事態により、事前の予告なしにプログラムが変更される場合があります。