Cambridge Healthtech Instituteの第18回年次
GPCR-Based Drug Discovery

(GPCRベースの創薬)
新たな治療オプションのためのGタンパク質共役受容体の標的
2023年9月26日〜27日 東部夏時間
Cambridge Healthtech Instituteの「GPCRベースの創薬」カンファレンスは、今年で18年目を迎えます。Gタンパク質共役受容体(GPCR)は、非常に多くの細胞プロセスで中心的な役割を果たしているため、依然としてバイオ医薬品によって調節される最大の分子クラスの1つです。GPCRの細胞表面の位置は、様々なモダリティによる調節を可能にし、各タイプの受容体が多様でありながら特定のセットに細胞内Gタンパク質が結合する能力は、研究者が解明するにあたり複雑性をもたらします。今年の焦点は、免疫腫瘍やGPCRベースの新たな治療成功の疾患領域に対するGPCR標的化合物のケーススタディです。予測的バリデーションに裏付けられた計算方法の急速な新展開など、GPCRを標的とする新たなアプローチについても共に学びましょう。
9月26日(火)
Registration and Morning Coffee7:00 am
Networking Coffee Break9:35 am
10:05 am
Driving GPCR Drug Discovery with GPCR Native Complexes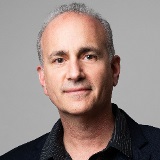 Jeffrey T. Finer, MD, PhD, CEO & Co-Founder, Septerna
Septerna's Native Complex Platform reconstitutes purified GPCRs, G proteins, and ligands into modular assemblies which retain their native structure, function, and dynamics. The GPCR Native Complexes are being utilized to unlock previously difficult-to-drug GPCRs through rapid iterative structure-based drug design and new paradigms for drug screening (including DNA-encoded library screens) for the discovery of a spectrum of therapeutic candidates with disease-relevant mechanisms-of-action including agonists, antagonists, and allosteric modulators.
10:35 am
Development of Generic G Protein Peptidomimetics Able to Stabilize Active State G Protein-Coupled Receptors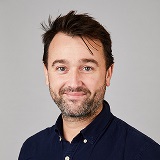 Steven Ballet, PhD, Professor, Research Group of Organic Chemistry, Bioengineering Sciences & Chemistry, Vrije University Brussels
GPCRs represent an important group of membrane proteins that play a central role in modern medicine. Unfortunately, conformational promiscuity hampers full therapeutic exploitation of GPCRs, since the largest population of the receptor will adopt a basal conformation, which subsequently challenges screens for agonist drug discovery programs. Herein, we describe a set of peptidomimetics able to mimic the ability of G proteins in stabilizing the active state of Gs- and Gq-mediated receptors. We were able to identify agonism pre-imprinted fragments for the examined GPCRs, and as such, they behave as a generic tool, enabling an engagement in agonist earmarked discovery programs.

11:05 am
Application of 19F-qNMR in Trapping GPCR Intermediate-States for Biased Drug Evaluation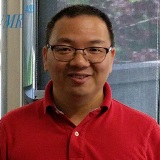 Libin Ye, PhD, Assistant Professor, Molecular Biosciences, University of South Florida
With the guide of 19F NMR, we demonstrate the feasibility of enriching the populations of discrete states via a series of conformational-biased mutants. These mutants adopt distinct distributions among five states from inactive, intermediate, to the fully active states that lie along the activation pathway of adenosine A2AR receptor. Our study further indicates that the mutants present bias distinction on downstream signaling partners, implying their applications in biased drug development.
Sponsored Presentation (Opportunity Available)11:35 am
Transition to Lunch12:05 pm
Luncheon Presentation (Sponsorship Opportunity Available) or Enjoy Lunch on Your Own12:10 pm
GPCR-TARGETED COMPOUNDS

GPRC標的の化合物
1:20 pm
Oral CCR4 Antagonist RPT193 for Treatment of Allergic Disorders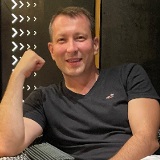 Mikhail Zibinsky, PhD, Director, Chemistry, RAPT Therapeutics
Antagonism of CCR4 is currently being investigated by RAPT as potential treatment for allergic disorders mediated by Th2 driven inflammation. RPT193 can effectively inhibit CCR4-mediated Th2 chemotaxis and has successfully completed Phase I clinical trials where it has demonstrated good exposure and receptor occupancy after oral dosing and has shown evidence of efficacy in a Phase 1B trial in atopic dermatitis patients. The drug is currently in Phase II clinical studies for atopic dermatitis and asthma.

1:50 pm
Discovery of Novel 5-HT2A Receptor Agonists Utilizing AI-Assisted Design for the Potential Treatment of Major Depressive Disorder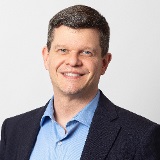 Glenn F. Short, PhD, Senior Vice President, Early Development, ATAI Life Sciences AG
Psilocybin activates the 5-HT2A receptor to induce psychedelic subjective effects in humans and has shown antidepressant efficacy after a single administration. This presentation will highlight the use of an artificial intelligence (AI)-assisted/structure-based drug design approach to generate novel 5-HT2A agonists that mimic the polypharmacology of psilocin, the active metabolite of psilocybin, and promote both pharmacological and behavioral effects in animals consistent with antidepressant-like activity.

Sponsored Presentation (Opportunity Available)2:20 pm
In-Person Group Discussions2:50 pm
Grand Opening Refreshment Break in the Exhibit Hall with Poster Viewing3:35 pm
4:15 pm
Targeting of Ectopically Expressed Olfactory Receptor OR51E1: Implications for the Druggability of the OR Family of GPCRs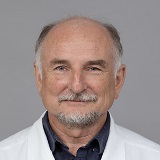 Vladlen Z. Slepak, PhD, Professor, Molecular & Cellular Pharmacology, University of Miami
Olfactory receptors (ORs) were initially discovered in the nasal epithelium but have since been found in various other tissues. However, due to unique technical challenges in expressing functionally active ORs in vitro, they have remained understudied and underutilized. Considering that ORs make up 50% of the human GPCR-ome, they present an enticing drug target. In the course of our studies, we established an effective cell-based high-throughput screening (HTS) system and several orthogonal assays. This enabled us to identify new agonists and antagonists for OR51E1, an evolutionarily conserved OR associated with prostate cancer and the regulation of blood pressure.

Presentation to be Announced5:15 pm
Welcome Reception in the Exhibit Hall with Poster Viewing5:45 pm
9月27日(水)
Registration and Morning Coffee7:30 am
GPCR COMPLEXES AND COMPLEXITIES

GPCR複合体および複雑性
8:00 am
GPCR Ubiquitination and Implications for Drug Discovery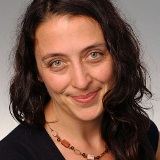 Christine L. Lavoie, PhD, Professor, Pharmacology & Physiology, University of Sherbrooke
Although gas structure has been known for years, we found a novel motif in gas that allows its interaction with ubiquitin, a key signal for receptor sorting to the degradation pathway. We also recently identified specific ubiquitination sites on gas that regulate its activity. This presentation will cover our recent data that bring to light a novel ubiquitin-based regulation of gas impacting GPCR signaling and trafficking for the fine-tuning of the cellular response.

Sponsored Presentation (Opportunity Available)8:30 am
9:00 am
Visualizing GPCR Dynamics for Structural Insights: Single-Molecule Fluorescence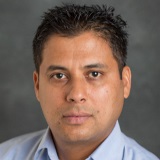 Rajan Lamichhane, PhD, Assistant Professor, Biochemistry & Cellular and Molecular Biology, University of Tennessee at Knoxville
The structural plasticity and dynamics of GPCRs are crucial for their activation and signal transduction. Understanding these dynamic conformational changes is important for developing drugs that target GPCRs with high specificity and low side effects. While the structures of some GPCR conformers have been characterized, the dynamics of these conformations are mostly unknown. Single-molecule fluorescence (SMF) helps to reveal the conformational dynamics of individual molecules in real time during GPCR activation.

9:30 am
GPCR Regulation by Membrane Potential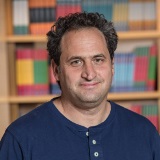 Yair Ben-Chaim, PhD, Senior Lecturer & Head, Natural Sciences, Open University of Israel
Traditionally, G protein coupled receptors (GPCRs) were not considered to be regulated by the membrane potential. However, several studies from the last two decades demonstrated that several GPCRs were. I will present the evidence for such voltage dependence, the mechanism that underlies it, and the drug discovery implications of this novel allosteric modulation.

Coffee Break in the Exhibit Hall with Poster Viewing10:00 am
PLENARY KEYNOTE PROGRAM

プレナリー基調講演プログラム
Plenary Keynote Introduction (Sponsorship Opportunity Available)10:45 am
10:55 am
PLENARY: The New Science of Therapeutics
Jay E. Bradner, MD, Physician Scientist, Former President, Novartis Institutes for BioMedical Research, Inc.
I will share reflections on how new paradigms in the science of therapeutics are creating opportunities to approach historic challenges in medicine. Specifically, I will share approaches to targeting transcription factors and discuss how modularity is a paradigm for next-generation low-molecular weight and biological therapeutics. Finally, I will offer reflections on drug development and the fitness, opportunities, and challenges of the biomedical ecosystem.

11:40 am
PLENARY: Accelerating Drug Discovery Using Machine Learning and Cell Painting Images

Anne E. Carpenter, PhD, Senior Director, Imaging Platform & Institute Scientist, Broad Institute
Shantanu Singh, PhD, Senior Group Leader, Machine Learning, Imaging Platform, Broad Institute
Microscopy images can reveal whether a cell is diseased, is responding to a drug treatment, or whether a pathway has been disrupted by a genetic mutation. In a strategy called image-based profiling, often using the Cell Painting assay, we extract hundreds of features of cells from images. Just like transcriptional profiling, the similarities and differences in the patterns of extracted features reveal connections among diseases, drugs, and genes.

Close of GPCR-Based Drug Discovery Conference12:25 pm
---
* 不測の事態により、事前の予告なしにプログラムが変更される場合があります。