Cambridge Healthtech Instituteの第2回年次
AI/ML-Enabled Drug Discovery - Part 2

(AI/MLによる創薬 パート2)
薬剤デザイン、スクリーニング、リード最適化に対するAI/ML
2023年9月27日〜28日 東部夏時間
Cambridge Healthtech Instituteの「AI/MLによる創薬」に関する2部構成のカンファレンスでは、新規創薬標的の特定、薬剤デザイン、バーチャルスクリーニング、リード最適化、ADME/毒性評価での計算ツール、AIモデリング、アルゴリズム、データサイエンスの利用拡大について取り上げます。関連するケーススタディや研究成果は、AI/MLが創薬においてどのように、そしてどこで成功裏に統合・導入できるかを示します。化学者、生物学者、薬理学者、生物情報学者が一堂に会して、希望と喧伝について話し合い、AIによる意思決定の注意点を理解します。「AI/MLによる創薬」カンファレンスのパート2では、薬剤デザイン、化合物のスクリーニング、Hit-to-leadの特定、リードの最適化、および薬らしい特性予測におけるAIとML利用の増加を取り上げます。
9月27日(水)
PLENARY KEYNOTE PROGRAM

プレナリー基調講演プログラム
Plenary Keynote Introduction (Sponsorship Opportunity Available)10:45 am
10:55 am
PLENARY: The New Science of Therapeutics
Jay E. Bradner, MD, Physician Scientist, Former President, Novartis Institutes for BioMedical Research, Inc.
I will share reflections on how new paradigms in the science of therapeutics are creating opportunities to approach historic challenges in medicine. Specifically, I will share approaches to targeting transcription factors and discuss how modularity is a paradigm for next-generation low-molecular weight and biological therapeutics. Finally, I will offer reflections on drug development and the fitness, opportunities, and challenges of the biomedical ecosystem.

11:40 am
PLENARY: Accelerating Drug Discovery Using Machine Learning and Cell Painting Images

Anne E. Carpenter, PhD, Senior Director, Imaging Platform & Institute Scientist, Broad Institute
Shantanu Singh, PhD, Senior Group Leader, Machine Learning, Imaging Platform, Broad Institute
Microscopy images can reveal whether a cell is diseased, is responding to a drug treatment, or whether a pathway has been disrupted by a genetic mutation. In a strategy called image-based profiling, often using the Cell Painting assay, we extract hundreds of features of cells from images. Just like transcriptional profiling, the similarities and differences in the patterns of extracted features reveal connections among diseases, drugs, and genes.

Enjoy Lunch on Your Own12:25 pm
AI FOR DRUG DESIGN & SYNTHESIS

医薬品デザインと合成のためのAI
1:55 pm
Active Learning and Automated Chemical Design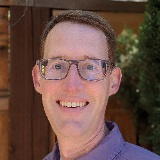 Patrick Riley, PhD, Senior Vice President, Artificial Intelligence, Computation Department, Relay Therapeutics, Inc.
Two case studies for AI methods in small-molecule drug discovery will be covered. First, as virtual libraries continue to grow, active learning paired with virtual screening is becoming an increasingly important technique. I'll explain how a clever use of a traditional active learning technique allows for efficient application of virtual screening to unenumerated libraries. Second, I'll talk about the practicalities and experience in further automating design decisions as covered in our Automated Chemical Design framework (Goldman et al., "Defining Levels of Automated Chemical Design", 2022).

2:25 pm
Computationally Augmented Total Synthesis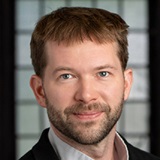 Timothy Newhouse, PhD, Associate Professor, Department of Chemistry, Yale University
Efficient syntheses of complex small molecules involve speculative experimental approaches. The central challenge of such plans is that experimental evaluation of high-risk strategies is resource intensive, as it entails iterative attempts at unsuccessful strategies. This presentation describes a complementary strategy that combines creative human-generated synthetic plans with robust computational prediction of synthetic feasibility. This work defines how machine learning models can drive complex molecule synthesis.

Sponsored Presentation (Opportunity Available)2:55 pm
Refreshment Break in the Exhibit Hall with Poster Viewing3:25 pm
4:05 pm
FEATURED PRESENTATION: Deployment of an Integrated [Human+Physics+AI] Platform to Accelerate Drug Discovery and Overcome Critical Bottlenecks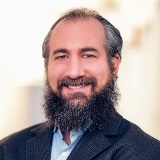 Woody Sherman, PhD, CEO, Psivant Therapeutics
We describe the QUAISAR drug discovery platform, which combines humans with physics and AI. Automated design cycles explore billions of compounds with humans in the loop for critical data-driven decisions. Designs account for chemistry synthesizability, ADME properties, and accurate in silico binding assays. We demonstrate this process on IRAK1/4 (inflammation) and WEE1/MYT1 (oncology), where we designed novel molecules with potent cellular activity and good drug-like properties in just a few months. We also show how advanced molecular dynamics capabilities within QUAISAR have revealed a complex allosteric mechanism in TNF Superfamily members that is used to drug this challenging target class.

4:35 pm
PANEL DISCUSSION:
Gaps in AI-Driven Drug Design and Synthesis
PANEL MODERATOR:
Patrick Riley, PhD, Senior Vice President, Artificial Intelligence, Computation Department, Relay Therapeutics, Inc.
PANELISTS:
Dinner Short Course Registration*5:00 pm
*Premium Pricing or separate registration required. See Short Courses page for details.

9月28日(木)
Registration and Morning Coffee7:30 am
In-Person Group Discussions10:05 am
Coffee Break in the Exhibit Hall with Poster Viewing10:50 am
11:30 am
Adaptive Learning for the Next Generation of Molecular Screening, a Tasting Recipe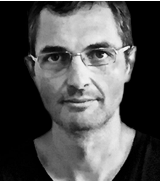 Victor Guallar, PhD, Professor, Barcelona Supercomputing Center and Nostrum Biodiscovery
Using on-demand libraries, AI methods, structural diversity, and molecular modeling techniques, one can obtain enrichment factors that were a dream years ago. Our recipe starts with a diversity conformational search and follows with an adaptive learning procedure with virtual data augmentation from molecular modeling. Different flavors, such as when using generative modelling methods or analog/neighbour search, season compound generation, providing a diverse set of highly active molecules and an outstanding hit rate in just a few days.

12:00 pm
Protein-Ligand Binding Affinities: Towards Improved Prediction with Protein Dynamics and ML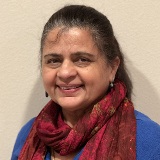 Ponni Rajagopal, PhD, Founder & President, NstructuredesignS, LLC
Accurately predicted protein-ligand binding affinities can be a powerful tool for virtual screening of ligands. Here, I will present an approach incorporating protein and ligand dynamics into ML methods for predicting binding affinities. This approach leads to improved metrics, e.g., significant decreases in RMSE values. Additionally, I will show this method is useful for predicting affinities in cases where no structural information is available.

Sponsored Presentation (Opportunity Available)12:30 pm
Transition to Lunch1:00 pm
Luncheon Presentation (Sponsorship Opportunity Available) or Enjoy Lunch on Your Own1:05 pm
Dessert Break in the Exhibit Hall with Last Chance for Poster Viewing1:35 pm
Close of Conference4:20 pm
---
* 不測の事態により、事前の予告なしにプログラムが変更される場合があります。