2023年8月14日(月) 2:00 - 6:30 pm
W1: Talent Acquisition and Retention Strategies for Biopharma
バイオファーマ向け人材獲得・リテンション戦略
バイオ医薬品業界の急速な成長と複雑化は、経験や人材不足の深刻化とともに、現在では、技術よりも先に、ビジネスの持続可能性と収益性に対する主要な脅威や障害として認識されています。

人材を採用して維持するための競争が激化する中、バイオ医薬品企業は、現在の人材獲得戦略を調整し、ビジネスや業務機能の継続をサポートする必要があります。

CHIは2023年8月14日(月)にボストンで、第1回Talent Acquisition and Retention Strategies for BiopharmaをEvaluating Biopharmaと共同開催します。ファイヤーサイドディスカッションとネットワーキングイベントへの参加をお勧めしています。(このイベントは第15回Bioprocessing Summitの一部です)
Andrew Mears, Chief Executive Officer, Lead Candidate
Tony Martignetti, Founder/Chief Inspiration Officer, Inspired Purpose Coaching
Mark Donnelly, Director, Head of Talent Acquisition and Executive Recruiting, Kinnate Biopharma
Tom Love, Senior Director, Talent Acquisition and P&C Programs, Kymera Therapeutics
Stacey Veysey, Talent Acquisition Leader, Vertex Pharmaceuticals Inc
Brian J Caine, Co Founder, Evaluating Biopharma
Mara Strandlund, Chief People Officer, Natl Resilience Inc
Niamh Alix, Chief Human Resources Officer, Prime Medicine Inc
Jill Mullens, Director of Human Resources, Genezen
Brian J Caine, Co Founder, Evaluating Biopharma
Grace Tkach, Senior Director, People and Talent, Celsius Therapeutics
Jay Blackington, Vice President, People and Culture, Lykan Biosciences
Sarah O'Reilly, Senior Director, Human Resources, Andelyn Biosciences
2:00 pm
KEYNOTE:
Presentation Title To Be Announced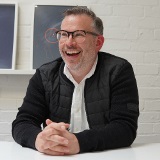 Andrew Mears, Chief Executive Officer, Lead Candidate
2:10 pm
FIRESIDE CHAT: Attracting and Acquiring Talent - Leveraging your Market Brand and USPs
In today's highly competitive talent landscape, what approaches and techniques are proving most effective when it comes to attracting the right quality of people at the right time, in the right quantity. Once attracted, what steps are organizations taking to ensure potential candidates are kept engaged and ultimately acquired. Expect constructive discussions around marketing, employer brand, employee value propositions, technology, systems & processes.

Moderator and Panelists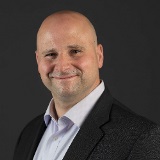 Tony Martignetti, Founder/Chief Inspiration Officer, Inspired Purpose Coaching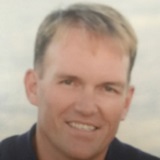 Mark Donnelly, Director, Head of Talent Acquisition and Executive Recruiting, Kinnate Biopharma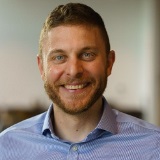 Tom Love, Senior Director, Talent Acquisition and P&C Programs, Kymera Therapeutics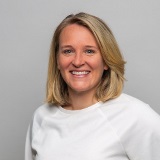 Stacey Veysey, Talent Acquisition Leader, Vertex Pharmaceuticals Inc
2:40 pm
FIRESIDE CHAT: Assessing and Validating Talent - Ensuring Candidates are Really the Right Fit
The biopharma industry continues to wrestle with new hire attrition averaging 40%. Critical to addressing this enormous issue is hiring the right people in the first place. "Right" is much more than hiring the component skills required for a position, it is finding the cultural fit, values alignment and personality traits that ensure. So, what are we doing to ensure our hiring managers are equipped with the skills, tool and resources to hire the right "fit".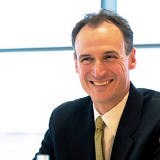 Brian J Caine, Co Founder, Evaluating Biopharma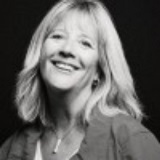 Mara Strandlund, Chief People Officer, Natl Resilience Inc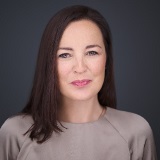 Niamh Alix, Chief Human Resources Officer, Prime Medicine Inc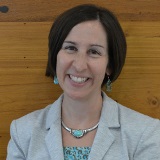 Jill Mullens, Director of Human Resources, Genezen
3:10 pm
FIRESIDE CHAT: Onboarding and Retaining Talent - Best Practices to Fast-Track and Keep Talent
Having made all the necessary investments in the hiring process, what are leaders in our industry doing to ensure the candidate seamlessly translates into the employee. How are onboarding experiences designed and managed to ensure an effective induction. As the employee journey matures, what are the tangible retention strategies being implemented, managed and evaluated to address this business-critical issue.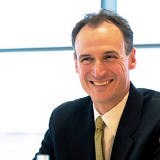 Brian J Caine, Co Founder, Evaluating Biopharma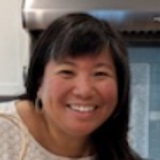 Grace Tkach, Senior Director, People and Talent, Celsius Therapeutics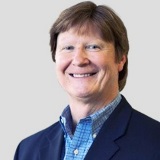 Jay Blackington, Vice President, People and Culture, Lykan Biosciences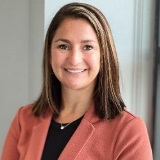 Sarah O'Reilly, Senior Director, Human Resources, Andelyn Biosciences
* 不測の事態により、事前の予告なしにプログラムが変更される場合があります。
---