Cambridge Healthtech Instituteの第4回年次会議
Smart Biomanufacturing & Digitalization

(スマートバイオマニュファクチャリングとデジタル化)
スマートなバイオプロセスの実現
2023年8月16 - 17日、EDT(米国東部標準時)
製薬企業は、研究開発から製造までのバリューチェーンにおいて、科学的かつオペレーション上の優位性を推進するために、デジタル化をますます活用するようになっています。デジタル化は、スマートなバイオプロセシングを実現し、競争優位を獲得するための重要な手段です。デジタル機能は、データ主導型の洞察と意思決定を可能にし、バイオ医薬品の発見・設計・開発・製造・必要としている患者への提供という点で、すでに影響を与えています。この会議では、バイオプロセシング業界で起きているデジタルトランスフォーメーションについて、知識交換の場を提供します。
8月16日(水)
Registration and Morning Coffee7:30 am
KEYNOTE SESSION: DIGITAL INNOVATIONS DRIVING BIOTHERAPEUTICS DEVELOPMENT

基調講演:デジタルイノベーションがバイオ医薬品開発を推進
8:00 am
Digital Innovation in Transforming Molecules of Today into the Medicines of Tomorrow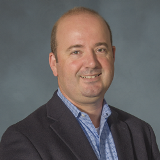 Cenk Undey, PhD, Vice President & Global Head, PTD Data & Digital, Roche/Genentech
We generate significant amount of data during development and manufacturing of biopharmaceutical therapeutic proteins. Managing data and applying predictive/prescriptive analytics including artificial intelligence and in silico modeling tools right from the start throughout the product development lifecycle into manufacturing is critical for seamless data flow, robust design and accelerating the development activities. Digital innovation paired with digital mindset is a significant enabler bringing life changing medicines to patients. Strategies and practical industrial examples will be discussed.

Convergence of biotech and infotech revolutions to create speed, efficiency and more
Enabling seamless data flow paired with AI: Challenges and prospects
Presentation to be Announced8:30 am
9:00 am
Preparing for the Smart Factories of the Future: CDER's Journey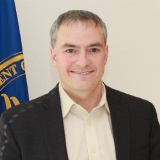 Thomas F. O'Connor, PhD, Deputy Director, Office of Pharmaceutical Quality, CDER, FDA
The advanced technologies and manufacturing approaches needed to enable smart factories may have the potential to deliver higher output, increased manufacturing safety, improved quality, better value, increased agility, additional flexibility, and reduced waste. The presentation with share CDER's experience to date engaging with manufacturers on digital technologies through the Emerging Technology Team. CDER's initiatives on evaluating the existing regulatory framework in the context of digital technologies and AI will also be discussed.

Coffee Break in the Exhibit Hall with Poster Viewing10:00 am
Sponsored Presentation (Opportunity Available)12:10 pm
Refreshment Break in the Exhibit Hall with Poster Viewing12:40 pm
DATA INFRASTRUCTURE & MANAGEMENT

データインフラと管理
1:30 pm
Advancing Digital and Data Infrastructure for Bioprocess Development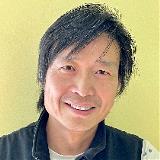 Jun Huang, PhD, Senior Director, Preclinical Manufacturing and Process Development, Regeneron Pharmaceuticals Inc.
Implementing a framework for unified IT/OT infrastructure and data management is foundational to digital process development. This framework of connected systems, data and analytics can be harnessed to allow end-to-end process visibility, improve comparability and predictability across scales and products, and thus enhance productivity and quality. A holistic & pragmatic strategy will be discussed to advance data architecture, governance, integration, sharing and analytics consumption in support of our core mission to bring new medicines to patients

2:00 pm
A Digital Transformation Journey in Process Development - Building Automated Data Flows, from Equipment to eLN to Advanced Analytics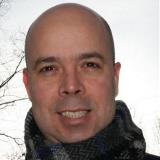 Christian Airiau, PhD, Global Head, Data Sciences Biologics Development, Sanofi
Sanofi CMC/Process Development is implementing a comprehensive Digital Transformation program to improve our productivity and reduce our development timelines. We are deploying a standardized digital workflow across our development sites globally (target: 2,000 users) and building automated data access to ensure scientists can document, visualize, and analyze their experimental work. We will discuss the progress, successes, and pain-points encountered by the development teams as we progress towards our digital ambition.

Sponsored Presentation (Opportunity Available)2:30 pm
Refreshment Break in the Exhibit Hall with Poster Viewing3:00 pm
Networking Reception in the Exhibit Hall with Poster Viewing5:00 pm
8月17日(木)
Registration and Morning Coffee7:30 am
Coffee Break in the Exhibit Hall with Poster Viewing9:00 am
9:30 am
Breakout Discussion Groups
Breakout discussions provide an opportunity to discuss a focused topic with peers from around the world in an open, collegial setting. Select from the list of topics available and join the moderated discussion to share ideas, gain insights, establish collaborations or commiserate about persistent challenges. Please visit the breakout discussions page on the conference website for a complete listing of topics and descriptions.

10:30 am
Monitoring, Modeling, and Controlling the Basis for Automated and Autonomous Biomanufacturing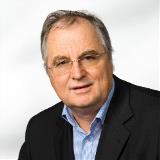 Alois Jungbauer, PhD, Professor & Head, Biotechnology, Institute of Bioprocess Science and Engineering, University of Natural Resources and Life Sciences (BOKU)
The long-term vision of biomanufacturing is autonomous bioprocessing. To achieve this state, it is necessary to automate bioprocesses, which require sensors to control a manufacturing system. Currently, for a lot of quality/process parameters sensors are not available and soft sensors and self-learning algorithms must be applied. The state-of-the-art of monitoring and control of bioprocesses will be provided and to which extent integrated continuous biomanufacturing necessitates autonomous bioprocessing.

11:00 am
Process Modeling for Ultrafiltration and Formulation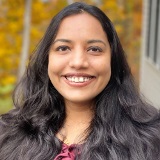 Poonam Phalak, PhD, Associate Director & Process Modeling Lead, GSK
Model-based approaches in the biopharma industry have the potential to accelerate decision-making, optimize the product to market time, and reduce costs. In silico representation of manufacturing processes is becoming easier thanks to analytical tools, process modeling software, and machine learning algorithms. In this contribution, we demonstrate the use of model-based approaches for decision-making for ultrafiltration and formulation processes.

Sponsored Presentation (Opportunity Available)11:30 am
Luncheon Presentation (Sponsorship Opportunity Available) or Enjoy Lunch on Your Own12:00 pm
Refreshment Break in the Exhibit Hall & Last Chance for Poster Viewing12:30 pm
Networking Refreshment Break2:40 pm
2:55 pm
Smart Process Analytics for the Prediction of Critical Quality Attributes in End-to-End Batch Manufacturing of Monoclonal Antibodies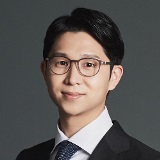 Moo Sun Hong, PhD, Assistant Professor, Department of Chemical and Biological Engineering, Seoul National University
For many modern biopharmaceutical processes, manufacturers develop data-driven models using data analytics/machine learning methods. The challenge is how to select the best methods for a specific dataset to construct the most accurate and reliable model. This presentation describes the application of smart process data analytics software to industrial end-to-end biomanufacturing datasets for monoclonal antibody production to automate the determination of the best DA/ML tools for model construction and process understanding.

3:25 pm
Accelerated Raman Development for Implementation at Large-Scale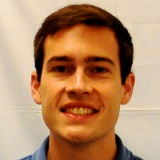 Kurtis Denny, Engineer I, Cell Culture Development, Biogen
Raman spectroscopy has been utilized for many different applications in cell culture bioprocesses, however, the adoption of PAT into commercial environments has been slow. A toolbox methodology will be shown with the aim of reducing time to implement Raman spectroscopy applications in cell culture processes.

3:55 pm
PAT and Process Control for Cell and Gene Therapy Products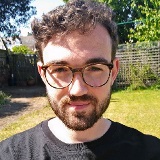 Sam Thompson, PhD, Analytical Development Scientist, Data Science, Cell & Gene Therapy Catapult
Developing a robust digital infrastructure that supports the dynamic aspect of cell and gene therapy development from research through to manufacture is an industry challenge. It is crucial to integrate equipment and software into a contained digital workflow for controlling and characterising a process, delivering finer parameter control and significant time-savings.

* 不測の事態により、事前の予告なしにプログラムが変更される場合があります。