Cambridge Healthtech Instituteの第9回年次会議
Advances in Purification & Recovery

(精製・回収の進歩)
下流工程プロセスの最適化
2023年8月16 - 17日、EDT(米国東部標準時)
パイプラインに登場する新興かつ複雑な分子は、下流工程プロセス開発チームに一連の新たな課題をもたらし、製品の品質を維持し、コストを削減しながら、高収率の需要を満たすための革新的な技術の探求につながります。CHIの「精製・回収の進歩」会議では、科学者を招いて、MAbから非MAbまでのプラットフォーム技術を活用した戦略について議論し、抗体、複雑なバイオ医薬品、新興の高分子エンティティにおける下流工程の捕捉・精製・回収を最適化するための、次世代のアプローチと新たなトレンドのケーススタディを提供します。
8月16日(水)
Registration and Morning Coffee7:30 am
DOWNSTREAM PROCESS INNOVATIONS FOR COMPLEX & EMERGING BIOLOGICS

複雑かつ新興のバイオ医薬品における下流工程プロセスのイノベーション
8:00 am
KEYNOTE PRESENTATION: Platform Approaches for a Diverse Pipeline: Engineering Ways of Working for Robust Separations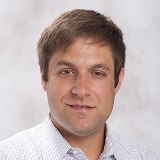 Kevin P. Brower, PhD, Global Head, Purification Process Development, Sanofi
Modality diversity and variable separation challenges have become increasingly prevalent in the portfolios in biotechnology. Despite this complexity, timeline and resource pressures remain. In this presentation, we describe Sanofi's purification platform approaches, including separation science, establishment of work packages, and application of novel engineering technologies in high-throughput and integrated continuous biomanufacturing to meet the challenge of our diverse pipeline of mAbs, multi-specifics, antibody-drug conjugates, and therapeutic proteins.

8:30 am
Downstream Processing of Allogeneic iNK and iT Cell Therapy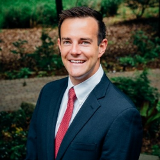 Christopher Deborde, PhD, Process Development Engineer, Century Therapeutics
Allogeneic iPSC-derived iNK and iT cell therapies have shown encouraging preclinical and clinical promise. These therapies have the potential to treat a wide range of indications and provide a limitless source of readily available doses to numerous patients. As therapeutic technologies progress, the requirement for the development to adequately support clinical-to-commercial scale production becomes more critical. To that end, this presentation will highlight the downstream processing, purification, and drug product formulation strategies that meet the requirements of both patients and cell therapy manufacturers.

9:00 am
Identifying and Remediating Root Cause of Particle Formation in Drug Product Presentations
Sponsored Presentation (Opportunity Available)9:45 am
Coffee Break in the Exhibit Hall with Poster Viewing10:00 am
Refreshment Break in the Exhibit Hall with Poster Viewing12:40 pm
Refreshment Break in the Exhibit Hall with Poster Viewing3:00 pm
Networking Reception in the Exhibit Hall with Poster Viewing5:00 pm
8月17日(木)
Registration and Morning Coffee7:30 am
Coffee Break in the Exhibit Hall with Poster Viewing9:00 am
9:30 am
Evaluating Biopharma - Fireside Chat and Networking (Sponsored Opportunities Available)
Subject matter experts sit down 1:1 with our moderator to discuss and share their personal bioprocessing experiences, insights, and advice. The real "pay it forward" atmosphere provides biopharma leaders with unique opportunities to leverage and apply their expertise to make better technology, process, and business decisions, and, ultimately, to accelerate success. Dedicated networking within the session allows all attendees to follow up and dive deeper into conversation.

10:30 am
Viral Clearance Capability of Biotechnology Product Manufacturing Process: IND Viral Clearance Database Case Study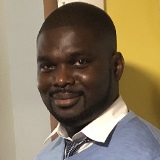 Opeyemi Ajayi, PhD, Research Analyst, CDER/OPQ/QBP, FDA
Clearance of endogenous and adventitious viruses is an important consideration for any mammalian cell-derived biotechnology product. Process changes in the investigational phase may impact clearance capabilities depending on the applied unit operations and parameters. Data from an in-house database created to evaluate these process parameters and their impact on clearance will be presented.

11:00 am
How to Leverage Risk-based Approaches, Process Knowledge, and Appropriate Strategies for the Design of Process-Relevant Impurity Clearance Challenge Studies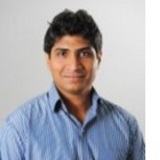 Raj Prabu Vijayakumar Saraswathi, Principal Scientist, Biologics Process Dev, Alkermes Inc
This talk focuses on designing a process relevant impurity clearance challenge studies. We used risk-based approach to identify process-related impurities that warranted impurity clearance challenge studies, and applied three different strategies to design the studies: upstream worst case material, column overloading approach and by-pass approach. Data generated will be used to set acceptance criteria wihtin the process control strategy.

Sponsored Presentation (Opportunity Available)11:30 am
Luncheon Presentation (Sponsorship Opportunity Available) or Enjoy Lunch on Your Own12:00 pm
Refreshment Break in the Exhibit Hall & Last Chance for Poster Viewing12:30 pm
Networking Refreshment Break2:40 pm
3:25 pm
Studying AAV Capsid Aggregation in Complex Matrix of Clarified Lysate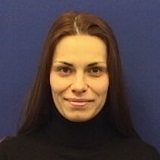 Yulia Ivanova, PhD, Principal Scientist, Bioprocess R&D, Pfizer Inc.
Recovery out of harvest is the least understood step in downstream purification of AAV vectors. Complexity of lysed cell culture coupled to relatively low protein concentration of AAV product makes it very difficult to analytically investigate this process space. Here we evaluate the ability of dynamic light scattering (DLS) to serve as analytical characterization tool that would allow to investigate AAV capsid aggregation in a complex matrix of clarified harvest.

3:55 pm
Plasmid Purification Process Development for Gene Therapy Applications
* 不測の事態により、事前の予告なしにプログラムが変更される場合があります。