Cambridge Healthtech Instituteの第10回年次会議
Accelerating Analytical Development

(アナリティクス開発の加速)
バイオ治療薬開発における主要アナリティクスのステップの速度と効率の最適化
2023年8月16 - 17日、EDT(米国東部標準時)
業界のアナリティクスグループは、重要な研究をこれまで以上に迅速かつ低コストで提供するというプレッシャーに直面しています。Cambridge Healthtech Instituteの「アナリティクス開発の加速」年次会議では、業界の科学者や管理者が、これらの目標をサポートするための戦略、新技術、アナリティクス手法の統合について意見交換できるベストプラクティスのフォーラムを提供します。この会議では、初期の開発から放出試験までのアナリティクス機能における最重要役割に対処し、さまざまな組織がこれらの課題にどのように取り組んでいるかについて、洞察を提供します。
8月16日(水)
Registration and Morning Coffee7:30 am
8:00 am
KEYNOTE PRESENTATION: How to Align the Definition of "Compendial Method" with Speed of Innovation?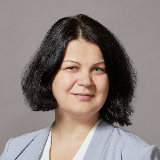 Elena A. Smith, PhD, Analytical CMC Leader - Vaccine, Sanofi
Novel manufacturing platforms may have regulatory challenges for the analytical strategy as often regulations and guidance are developed and optimized for traditional platforms. The speed for the development of next-generation technologies is significantly faster than the updating compendial methodology in guidance and regulations. Current talk will challenge the definition of "compendial method" in modern-day environment in order to pave the way to propel the innovation implementation.

PLATFORMS & WORKFLOWS FOR NOVEL MODALITIES

新規モダリティのプラットフォームとワークフロー
8:30 am
Dual-Detection Approach for Charge Variant Analysis of Monoclonal Antibody Combination Products Using Imaged Capillary Isoelectric Focusing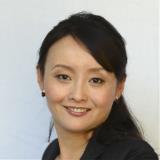 Xue (Shelly) Li, Associate Director, Biologics Development, Bristol Myers Squibb Co.
We report a novel methodology to accurately quantify charge variants of monoclonal antibody mixtures that span 40-fold in ratio. With the wide concentration ranges of combination products, one component may fall within the linear range while the other does not. Imaged capillary isoelectric focusing conjugated with the multiple detection techniques allowed us to overcome this challenge.

9:00 am
Middle-Up Analysis of Alternative-Format Molecules Using New MS Strategies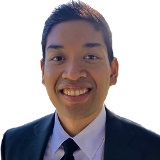 Timothy-Neil Tiambeng, PhD, Scientist, Regeneron Pharmaceuticals
Alternative-format biopharmaceuticals which feature domains linked by (Gly4Ser)n linkers provide new therapeutic opportunities through potentially enhanced binding properties. However, characterization of the intermolecular domain interactions that give rise to oligomeric species remains challenging, due to the variety of possible interaction interfaces at the subdomain level. In this study, we present an online, middle-up LC-MS-based method to characterize covalent and non-covalent subdomain interactions in alternative format drug substances.

Coffee Break in the Exhibit Hall with Poster Viewing10:00 am
OVERCOMING THE ANALYTICAL BOTTLENECKS FOR AAVs

AAVのアナリティクス上のボトルネックを克服
10:40 am
Overcoming Analytical Challenges to Expedite Gene Therapy Development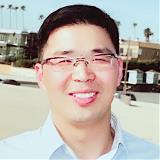 Victor Chen, Principal Scientist, Regenxbio
Gene therapy products have demonstrated great potential for treating devastating diseases and are being extensively evaluated in clinical trials for many disease indications. The structural and biological properties of these products are complex and yet to be fully understood. Analytics are key to developing safe and efficacious products. Strategies to overcome analytical challenges to ensure the highest product quality and consistency in gene therapy development will be presented.

11:10 am
Analysis of Critical Quality Attributes for AAV Products Using Mass Spectrometry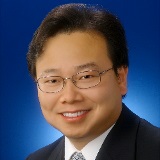 Zhirui (Jerry) Lian, PhD, Senior Director, Eli Lilly and Company
Adeno-associated virus (AAV) has emerged as one of the most used vectors for gene therapy. Many structural features of AAV particles such as empty/full ratio, stoichiometry of capsid viral proteins, post-translational modifications of the viral proteins, as well as the residual host cell proteins and viral proteins are considered potential critical quality attributes (CQA). Characterization and quantitation of these CQAs using mass spectrometry techniques will be discussed in this presentation.

11:40 am
Improving the Throughput of a Very Low Throughput Method (CE-SDS) for Purity Analysis of mAb and AAV Samples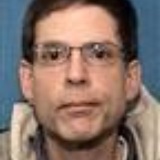 Andy Blum, Scientist, Biogen
CE-SDS is a widely recognized platform technology for purity determination and impurity characterization in protein and gene therapy products. One of the major limitations of this method is its low throughput. Method development and optimization, and application of CE-SDS to support process development decision-making, where high throughput is essential, are made inefficient because of this limitation. A new instrument capable of running eight capillaries in parallel, thus enabling an 8-fold increase in throughput and decrease in turnaround time, has become available. This talk focuses on a thorough evaluation of this instrument. Details and results of experiments performed will be described.

Luncheon Presentation (Sponsorship Opportunity Available) or Enjoy Lunch on Your Own12:10 pm
Refreshment Break in the Exhibit Hall with Poster Viewing12:40 pm
Refreshment Break in the Exhibit Hall with Poster Viewing3:00 pm
Networking Reception in the Exhibit Hall with Poster Viewing5:00 pm
8月17日(木)
Registration and Morning Coffee7:30 am
Coffee Break in the Exhibit Hall with Poster Viewing9:00 am
9:30 am
Breakout Discussion Groups
Breakout discussions provide an opportunity to discuss a focused topic with peers from around the world in an open, collegial setting. Select from the list of topics available and join the moderated discussion to share ideas, gain insights, establish collaborations or commiserate about persistent challenges. Please visit the breakout discussions page on the conference website for a complete listing of topics and descriptions.

10:30 am
Affinity Chromatography Mass Spectrometry - A Function-Structure-Based Approach for Streamlined Critical Quality Attribute Assessment of Biotherapeutics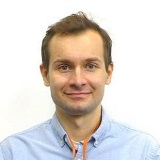 Steffen Lippold, PhD, Postdoctoral Researcher, Protein Analytical Chemistry, Genentech
Affinity chromatography with online mass spectrometry hyphenation (AC-MS) on relevant binding partners of therapeutic proteins allows streamlining of the assessment of critical quality attributes. We are establishing an affinity column toolbox, including important receptors and targets, which are of high interest for the biopharmaceutical field. AC-MS as novel technology provides unprecedented resolution and sensitivity of functionally distinct proteoforms and, hence, is expected to overcome current analytical challenges of biopharmaceutical analysis.

11:00 am
USP Standards and Tools to Support Implementation of MAM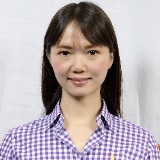 Li Jing, PhD, Principal Scientist, USP
MAM for analytical testing of biotherapeutics is gaining traction due to its potential to improve efficiency and provide more detailed information on PQAs as compared to conventional methods. This presentation will focus on the development of USP standards and tools to support MAM for product characterization and quality control. Considerations that impact the quality and consistency of MAM, approaches to enhance the robustness, and case studies will be discussed.

Sponsored Presentation (Opportunity Available)11:30 am
Luncheon Presentation (Sponsorship Opportunity Available) or Enjoy Lunch on Your Own12:00 pm
Refreshment Break in the Exhibit Hall & Last Chance for Poster Viewing12:30 pm
Networking Refreshment Break2:40 pm
2:55 pm
LC-MS-Based Product Quality of Antibody-Based Therapeutics Direct from Cell Culture Supernatants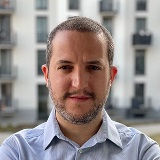 Juan Jose Bonfiglio, PhD, Science and People Lead, Mass Spectrometry, Roche, Germany
Development and production of innovative biotherapeutics demands bioprocesses that consistently yield a high-quality product. However, current methods to determine product quality do not necessarily capture the actual mix of product and related impurities in cell culture supernatant, but rather what can be captured after purification. We developed a highly-sensitive method that can be applied to the detailed characterization of cell culture supernatants from bioreactors without a falsifying pre-purification step.
3:25 pm
Development of a Novel and Rapid HPLC-Based Method for a Comparative Assessment of Biosimilar Structural Heterogeneity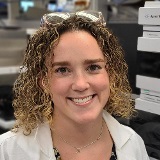 Jackie Cullinan, MS, Research Analyst, U.S. FDA
Monoclonal antibody (mAb) drug products are the largest product class of US-licensed biosimilars. Glycosylation, a post-translational modification (PTMs), is a well-defined critical quality attribute with significant impact on Fc-receptor binding affinity which in turn impacts the Fc effector mediated antibody-dependent cellular cytotoxicity. Established methods to assess glycan structures and Fc effector activity are costly and time-consuming. Recently, the FcR-IIIA-NPR HPLC affinity column emerged which could provide a rapid mAb glycosylation assessment. The feasibility of the FcR-IIIA-NPR HPLC affinity column as a rapid assay to identify differences in glycosylation PTMs between proposed biosimilars and their reference products is being ascertained.

3:55 pm
Identification Testing on Product Release by 1H NMR Spectroscopy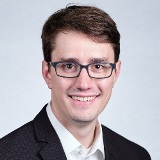 Jacob Trotta, PhD, Senior Scientist, Analytical Development, Alkermes, Inc.
Identification tests in the pharmaceutical industry should demonstrate that the intended components in a product are present at lot release. These tests should "be able to discriminate between compounds of closely related structure" (ICH Q6A), and so limited specificity in methods such as FTIR can make identification challenging. A case study on formulations with common pharmaceutical excipients and surfactants demonstrates how NMR can serve as a powerful identification method.

* 不測の事態により、事前の予告なしにプログラムが変更される場合があります。
---