Cambridge Healthtech Instituteの第2回年次会議
mRNA-Based Therapies

(mRNAベース医薬)
mRNA医薬の開発・アナリティクス・提供・製造
2023年8月16 - 17日、EDT(米国東部標準時)
COVID-19ワクチンの承認は、mRNAベース技術のブレークスルーであり、mRNAベースのワクチンや治療薬に非常に多くの機会をもたらしました。CHIの「mRNAベース医薬」第2回年次会議では、次世代のmRNAワクチンや医薬の製造・精製、製剤、開発、スケールアップ、供給が直面している技術的課題を探ります。製薬企業、バイオテクノロジー企業、学界、政府の研究所の専門家がボストンに集まり、これらの次世代医薬の開発と提供を成功させるための課題について、対面式/バーチャルで深く掘り下げます。
8月16日(水)
Registration and Morning Coffee7:30 am
CHALLENGES AND OPPORTUNITIES

課題と機会
8:30 am
Public Perception of mRNA Therapies: The Patient Matters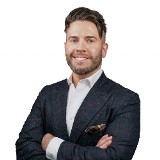 Ben Locwin, Vice President, Project Solutions, Black Diamond
While over the past couple of decades, mRNA technology has advanced dramatically and provided one way out of the COVID-19 pandemic, at the same time public perception and favor has polarized, and strong and vocal holdouts have unequivocally affected general interest and uptake.

mRNA-BASED THERAPIES FOR ONCOLOGY AND OTHER INDICATIONS

腫瘍・その他の適応症向けmRNAベース医薬
9:00 am
Novel RNAs for Treating Cancer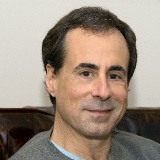 Mark Kay, MD, PhD, Dennis Farrey Family Professor of Pediatrics and Genetics, Department of Pediatrics and Genetics, Stanford University
I will discuss a miRNA that has long been known to have anti-oncogenic properties and is derived from a long primary transcript, which we recently discovered has a separate tumor suppressor function. The role and anti-oncogenic mechanism by which this long non-coding RNA functions will be discussed. In addition, the therapeutic implications for therapeutic intervention will also be examined.

Sponsored Presentation (Opportunity Available)9:30 am
Coffee Break in the Exhibit Hall with Poster Viewing10:00 am
mRNA-BASED THERAPIES FOR ONCOLOGY (CONT.)

腫瘍・その他の適応症向けmRNAベース医薬(つづき)
10:40 am
Next-Generation Self-Replicating RNA Vectors for Vaccines and Immunotherapies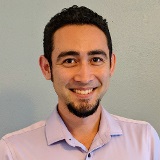 Shigeki Miyake-Stoner, PhD, Director R&D & Head, Technology, Replicate Bioscience, Inc.
Self-replicating RNA (srRNA) technology has been enabled for vaccines, and requires lower doses than conventional mRNA, due to its ability to amplify in situ. Most srRNA approaches are derived from the same alphavirus backbone. Since viruses can differentially impact host cell mechanisms, we have explored alternate alphaviral vectors to assess their biological utility. We show that new synthetic srRNA vectors can enable us to build better next-generation therapies.

11:10 am
KEYNOTE PRESENTATION
miRNA-Based Logic Circuits Encoded on Self-Amplifying RNA for Highly Specific Cancer Cell Classification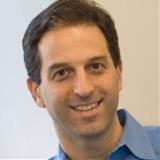 Ron Weiss, PhD, Professor, Biological Engineering, Massachusetts Institute of Technology
We developed self-amplifying RNA and modified RNA platforms into vectors capable of carrying synthetic circuitry payloads that can provide a variety of desirable dynamics. We also encoded miRNA target sites on our RNA vectors to provide for highly specific cell type classification. We are using this technology to create next-generation cancer immunotherapy RNA vectors capable of activating therapeutic payloads discriminately in cancer cells.

11:40 am
Applying an mRNA Vaccine Platform and New Developments to Next-Generation Products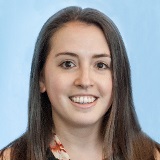 Nicole Schiavone, PhD, Principal Scientist, Pfizer Inc.
The SARS-CoV-2 virus continues to evolve which presents the need to adapt and broaden protection provided by mRNA vaccines. This talk will highlight the importance of robust analytical methods to enable rapid mRNA vaccine development. It will also feature the application of Pfizer's established mRNA analytical platform in combination with new developments to support next-generation products aimed at addressing the continuously changing viral landscape.

Luncheon Presentation (Sponsorship Opportunity Available) or Enjoy Lunch on Your Own12:10 pm
Refreshment Break in the Exhibit Hall with Poster Viewing12:40 pm
CONSIDERATIONS FOR DEVELOPMENT OF mRNA VACCINES AND THERAPIES

mRNAワクチン・医薬の開発における考慮事項
1:30 pm
Developing Dendritic Cell-Targeted mRNA Vaccines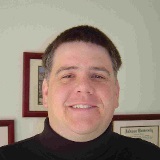 Daryl Drummond, CSO, Akagera Medicines, Inc.
Akagera is developing ligand-targeted lipid nanoparticles encapsulating mRNA as vaccines against some of the world's most intractable infectious diseases. Here we describe our efforts to develop novel ionizable lipids to improve endosomal escape and pair them with small molecule lipid ligands to increase their uptake and subsequent expression in dendritic cells. This increased efficiency has significant potential impact on manufacturing capacity, cost of goods, tolerability, and flexibility to incorporate multiple mRNAs.

2:00 pm
Combinational RNA Therapies and Novel Strategies for Multi-Cargo Distribution

Jay Sarkar, PhD, Visiting Scholar, Stanford University
The value of the RNA modality comes from its nature as a precise, versatile, and real-time instruction coding. Its initial use cases utilize a single action coding - for instance, for the production of a viral antigen component. However, more advanced applications are rapidly developing around coding entire instruction sets for combinational logic and benefit. The promise of such approaches will be discussed along with novel strategies for implementing them.

Presentation to be Announced2:45 pm
Refreshment Break in the Exhibit Hall with Poster Viewing3:00 pm
Networking Reception in the Exhibit Hall with Poster Viewing5:00 pm
8月17日(木)
Registration and Morning Coffee7:30 am
Coffee Break in the Exhibit Hall with Poster Viewing9:00 am
9:30 am
Breakout Discussion Groups
Breakout discussions provide an opportunity to discuss a focused topic with peers from around the world in an open, collegial setting. Select from the list of topics available and join the moderated discussion to share ideas, gain insights, establish collaborations or commiserate about persistent challenges. Please visit the breakout discussions page on the conference website for a complete listing of topics and descriptions.

ANALYTICAL GUIDANCE AND TOOLS FOR mRNA VACCINES & THERAPIES (CONT.)

mRNAワクチン・医薬向けアナリティクスガイドラインとツール(つづき)
10:30 am
High-Throughput mRNA Integrity Analysis and mRNA Fragment Characterization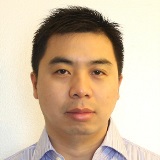 Gaofei He, PhD, Principal Scientist, Pfizer Inc.
Ribonucleic acids (RNAs) have recently shown success in the vaccine space and promise as candidates for new therapeutics. For these large RNA molecules, RNA integrity is a key critical quality attribute (CQA) related to the translation of the intended RNA sequence. This quality attribute is tested and monitored for drug substance and drug product, both at manufacturing release and on stability. RNA integrity been assessed as a key quality attribute for optimization of the drug substance and drug product processes. This presentation discusses a capillary electrophoresis-based methodology to separate and resolve RNA of varied size and length.

11:00 am
mRNA Vaccines and Therapeutics: Development, Delivery, Safety, and Manufacturing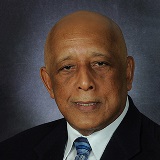 Trevor P. Castor, PhD, President & CEO, Aphios Corp.
Significant advances have been made over the last three decades in the development, delivery, safety and manufacturing of mRNA constructs for vaccines and therapeutics. This is evident from the tremendous contributions that mRNA vaccines have made in containing the COVID-19 pandemic. The goal of this presentation is to review and address fundamentals and unit operations for mRNA functionality, stability, delivery, safety and manufacturing. Within the context of this review, we will provide insights and novel technologies that may be helpful for furthering the development, delivery, safety and manufacturing of mRNA vaccines and therapeutics for infectious diseases, genetic disorders and cancers.

Sponsored Presentation (Opportunity Available)11:30 am
Luncheon Presentation (Sponsorship Opportunity Available) or Enjoy Lunch on Your Own12:00 pm
Refreshment Break in the Exhibit Hall & Last Chance for Poster Viewing12:30 pm
Networking Refreshment Break2:40 pm
* 不測の事態により、事前の予告なしにプログラムが変更される場合があります。