Cambridge Healthtech Instituteの第8回年次会議
Host Cell Proteins

(宿主細胞由来タンパク質(HCP))
検出・分析・制御戦略と技術
2023年8月14 - 15日、EDT(米国東部標準時)
宿主細胞由来タンパク質(HCP)などのプロセス関連の不純物における特性評価と制御は、バイオプロセシングにおける重要な要素です。企業は現在、規制当局により、新たなモダリティにおけるHCPの役割について多くのデータを求められるようになっています。CHIによる「宿主細胞由来タンパク質(HCP)」年次会議では、業界のリーダーが一堂に会し、このアナリティクス手法の進化、規制の影響、標準、制御戦略について議論します。
8月14日(月)
Registration and Morning Coffee8:00 am
10:00 am
FEATURED PRESENTATION: A Journey through the Evolution of HCP Detection Methods: From Early Commercial ELISA Kits to Specific Assays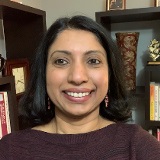 Nisha Palackal, PhD, Director, Protein Biochemistry, Regeneron Pharmaceuticals, Inc.
This presentation will cover the evolution of host cell protein (HCP) assays from generic to process-specific to platform, highlighting the importance of 2D gels and 2D westerns in establishing coverage. The advent of mass spectrometry (MS) technologies has significantly changed HCP detection, and problematic host cell proteins have led to the implementation of individual host cell protein assays for process control. Additionally, new technologies are being utilized for detecting and quantifying HCPs, leading to more efficient and effective bioprocess development and manufacturing.

NEW LC-MS APPLICATIONS AND TECHNOLOGIES

新しいLC-MSの応用と技術
10:30 am
Host Cell Protein Analysis of AAV-Based Gene Therapy Products by LC-MS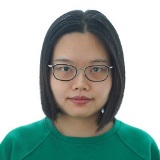 Yue (Emma) Zhang, PhD, Scientist, Analytical Development, Biogen
LC-MS has become an increasingly valuable analytical approach in the analysis of host cell protein (HCP) for biotherapeutic products. There are unique challenges in the application of LC-MS for HCP analysis of new modalities, including adeno-associated virus (AAV) products. The presentation discusses how to leverage our existing knowledge and expertise from biologics using LC-MS to overcome these challenges and generate comprehensive HCP profiles for AAV-based gene therapy products.

11:00 am
HCP Assays and GMP Release Testing with LC-MS for Vaccines and Advanced Cell & Gene Therapies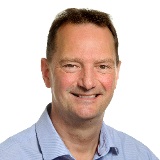 Ejvind Mortz, PhD, Co-Founder & COO, Alphalyse AS, Denmark
Regulatory authorities are increasingly requesting orthogonal LC-MS data for residual protein characterization and documentation. Often, available ELISAs do not have sufficient HCP coverage for the new manufacturing process and complex product. The presentation will present and discuss experiences from using quantitative LC-MS analysis on more than 300 projects, with case examples from vaccines, viral vector therapies, method validation, and GMP release testing.

Sponsored Presentation (Opportunity Available)11:30 am
Luncheon Presentation (Sponsorship Opportunity Available) or Enjoy Lunch on Your Own12:00 pm
PRODUCT QUALITY AND IN-PROCESS CONTROLS

製品の品質とプロセス内制御
12:55 pm
Formation of Transient Highly-Charged mAb Clusters Resulted in Poor Clearance of Host Cell Proteins during Downstream Processing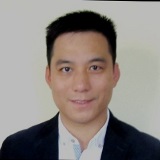 Haibin Luo, PhD, Associate Director, AstraZeneca
Protein A chromatography with a high salt wash usually leads to robust clearance of host cell proteins (HCPs) in most recombinant monoclonal antibodies (mAbs), but a small subset of recalcitrant mAbs still show significant HCP copurification. Based on our investigation of 30-ish mAb molecules, we proposed a novel mechanism for HCP copurification; i.e., mAb-clustering strengthens interactions between mAb with HCPs. Breaking mAb-clusters effectively prevents HCP copurification.
Only small subset (10%) of mAbs exhibited significant HCP copurification issue
High-HCP mAbs share many common HCPs and similar copurification mechanism
HCP copurification correlates with mAb's self-association propensity
mAb-clustering strengthens interactions between mAb with HCPs
Breaking mAb-clusters effectively prevents HCP copurification
1:25 pm
Managing HCP Impurities during Development and Lifecycle

Erika M. Friedl, PhD, Quality Expert, Haematology & Transfusion Medicine, Paul Ehrlich Institute, Germany
For production of high-quality medicines, efficient removal and control of impurities during product development and lifecycle is mandatory. As critical quality attributes, HCP impurities are covered by specific guidelines. It is often challenging meeting the regulatory expectations regarding HCP removal, characterization, and control throughout the product lifecycle. Therefore, HCP case studies will be presented to highlight and mitigate the hurdles affecting the quality, efficacy, and safety of medicinal products.

Sponsored Presentation (Opportunity Available)1:55 pm
Networking Refreshment Break2:25 pm
2:40 pm
Identification and Mitigation of a Host Cell Protease That Cleaved a Therapeutic Protein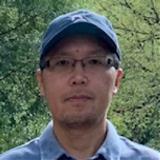 Gang Xiao, MSc, Senior Scientist, Process Development, Amgen, Inc.
Host cell proteases are enzymatically active and often impact therapeutic protein stability. The proteases such as cathepsins and asparaginyl endopeptidase are present in pro-enzyme forms and their activation often leads to fragmentation of therapeutic proteins. In this study, we demonstrated how monitoring the change of both proenzyme and mature forms of the host proteases would allow us to identify where and which protease cleaved one therapeutic protein in the bioprocess.

3:10 pm
Characterization of Polysorbate Degrading Enzymes in Biopharmaceuticals by a Novel, High-Throughput Assay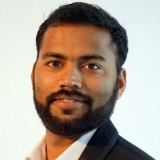 Sanjay Gupta, PhD, Scientist, Analytical Development, Roche, Germany
Problematic HCPs in extremely low quantities in biological drug products poses a major challenge towards their identification and characterization. We developed a highly sensitive, fast and high-throughput method to monitor the presence of hydrolytic activities in samples generated during bioprocessing. By utilizing a custom-designed surrogate substrate combined with a well-established and robust detection platform, the method provides a rapid electrochemiluminescence-based readout of the hydrolytic impurity status in a given sample.

Session Break and Transition to Plenary Keynote Session3:40 pm
Welcome Reception in the Exhibit Hall with Poster Viewing5:30 pm
8月15日(火)
Registration and Morning Coffee7:30 am
Coffee Break in the Exhibit Hall with Poster Viewing10:00 am
10:45 am
Breakout Discussion Groups
Breakout discussions provide an opportunity to discuss a focused topic with peers from around the world in an open, collegial setting. Select from the list of topics available and join the moderated discussion to share ideas, gain insights, establish collaborations or commiserate about persistent challenges. Please visit the breakout discussions page on the conference website for a complete listing of topics and descriptions.

IN-PERSON ONLY BREAKOUT:
Use of LC-MS as a Release Method for HCP

Ejvind Mortz, PhD, Co-Founder & COO, Alphalyse AS, Denmark
Why is there a need for LC-MS as a release method?
What types of products/biologics would it be particularly relevant for?
What are the major challenges using LC-MS as release test? And how could these be overcome?
What will the new USP chapter and USP standards for HCP Analysis by Mass Spectrometry lead to?
What are relevant product release specifications CoA - total HCP amount? Individual amount of problematic HCP? Amount of Top20 HCPs?
Should animal ethics be a concern? Would you choose LCMS instead of ELISA that requires immunization and use of experimental animals?
11:30 am
Analysis of Biologically-Relevant Concentrations of Therapeutic Host Cell Proteins through an Ultrasensitive Quantification Method Coupling Limited Digestion to ProteoMiner Technology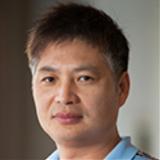 Hui Xiao, PhD, Senior Principal Scientist, Regeneron Pharmaceuticals, Inc.
A new method is developed to quantify HCPs at sub-ppm levels with ProteoMiner enrichment, coupled with limited digestion, followed by targeted analysis with nano liquid chromatography-parallel reaction monitoring. The method can achieve LLOQ values as low as 0.06 ppm, with an accuracy of 85%-111% of the theoretical value, and inter-run and intra-run precision within 12% and 25%, respectively.
12:00 pm
Development of a Custom Automated Method for HCP Detection in Gene Therapy Products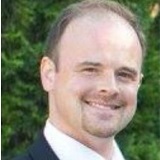 Matthew J. Lotti, Senior Research Associate II, Ultragenyx Pharmaceutical, Inc.
During drug manufacture, large volumes of samples are submitted for host cell protein (HCP) quantitation to assess purification efficiency and ensure patient safety. Therefore, it's beneficial to have methods with enhanced throughput. Here, we describe development of a custom HCP method that incorporates automated sample preparation with automated immunoassay and data analysis, resulting in a higher throughput assay that produces high-quality data needed to support gene therapy product development.

Sponsored Presentation (Opportunity Available)12:30 pm
Luncheon Presentation (Sponsorship Opportunity Available) or Enjoy Lunch on Your Own1:00 pm
Refreshment Break in the Exhibit Hall with Poster Viewing1:30 pm
Refreshment Break in the Exhibit Hall with Poster Viewing3:45 pm
4:30 pm
Methods Used to Identify, Quantitate, and Monitor High-Risk Host Cell Proteins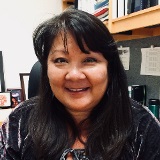 Georgeen Gaza-Bulseco, Principal Research Scientist, AbbVie
Host cell proteins (HCPs) are process-related impurities that have the potential to impact patient safety and product efficacy. Even with state-of-the-art downstream processing to remove HCPs, some make their way through the process and copurify with the biopharmaceutical product. High-risk HCPs that make it through the process should be evaluated. Methods used to detect, quantitate, and monitor high risk HCPs will be presented along with several case studies.

5:00 pm
Small Company Perspectives on CRO/CMO Support for HCP Control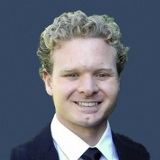 Seth Levy, PhD, Director, Bioprocess Development, Modalis Therapeutics
Modalis delivers its CRISPR Guide Nucleotide Directed Modulation (CRISPR-GNDM) therapy via a single AAV vector. Cells used in the production of recombinant AAV contain host cell proteins (HCPs) that can contaminate drug products. Regulatory bodies expect these impurities be reduced to the lowest levels possible. Modalis utilizes an automated workflow evaluating HCP reduction across clarification, concentration, and purification steps, and ensures HCP levels at CDMOs align with internally developed processes.

Close of Host Cell Proteins Conference5:30 pm
* 不測の事態により、事前の予告なしにプログラムが変更される場合があります。