Cambridge Healthtech Instituteの第8回年次会議
Gene Therapy Manufacturing

(遺伝子治療薬製造)
ウイルスベクターの生産、精製、商業供給
2023年8月16 - 17日、EDT(米国東部標準時)
Cambridge Healthtech Instituteの「遺伝子治療薬製造」会議では、ウイルスや非ベクターベースの遺伝子治療薬の生産・精製・製造が直面する現実的な課題について議論します。トピックには、AAV・レンチウイルスの上流工程開発、下流工程処理、プロセス関連の不純物の除去と制御、精製、臨床・商業供給用の製剤に関する戦略が含まれます。
8月16日(水)
Registration and Morning Coffee7:30 am
Coffee Break in the Exhibit Hall with Poster Viewing10:00 am
Refreshment Break in the Exhibit Hall with Poster Viewing12:40 pm
Refreshment Break in the Exhibit Hall with Poster Viewing3:00 pm
Networking Reception in the Exhibit Hall with Poster Viewing5:00 pm
8月17日(木)
Registration and Morning Coffee7:30 am
Coffee Break in the Exhibit Hall with Poster Viewing9:00 am
9:30 am
Evaluating Biopharma - Fireside Chat and Networking (Sponsored Opportunities Available)
Subject matter experts sit down 1:1 with our moderator to discuss and share their personal bioprocessing experiences, insights, and advice. The real "pay it forward" atmosphere provides biopharma leaders with unique opportunities to leverage and apply their expertise to make better technology, process, and business decisions, and, ultimately, to accelerate success. Dedicated networking within the session allows all attendees to follow up and dive deeper into conversation.

OPTIMIZING PROCESS DEVELOPMENT

プロセス開発の最適化
10:30 am
Advances in Process Development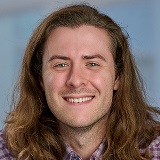 Nick DiGioia, Manager, Process Development, LogicBio Therapeutics, Inc.
Implementation of a wide range of AAV capsid variants has provided a unique challenge to process development groups, as manufacturing attributes of the AAV differ drastically between serotypes. The Alexion team has developed a manufacturing process with the goal of improving the consistency of the productivity and the quality of AAV produced in the bioreactor, as well as providing flexibility in the purification process to handle performance differences between serotypes.

11:00 am
Scale-Up of Suspension 293T/17-Based Cells for GMP Manufacture of AAV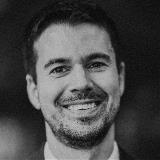 Bryan A. Piras, PhD, Director of Manufacturing, Children's GMP LLC, St. Jude Children's Research Hospital
This presentation will discuss scale-up of a suspension cell-based process for manufacture of AAV from 5 to 200 liters. Results, including cell growth, titers, and impurities, were consistent across 5 L and 200 L scales and will be presented along with several challenges related to scale-up and manufacture.

Sponsored Presentation (Opportunity Available)11:30 am
Luncheon Presentation (Sponsorship Opportunity Available) or Enjoy Lunch on Your Own12:00 pm
Refreshment Break in the Exhibit Hall & Last Chance for Poster Viewing12:30 pm
Networking Refreshment Break2:40 pm
3:25 pm
Studying AAV Capsid Aggregation in Complex Matrix of Clarified Lysate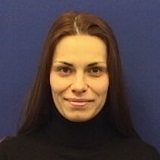 Yulia Ivanova, PhD, Principal Scientist, Bioprocess R&D, Pfizer Inc.
Recovery out of harvest is the least understood step in downstream purification of AAV vectors. Complexity of lysed cell culture coupled to relatively low protein concentration of AAV product makes it very difficult to analytically investigate this process space. Here we evaluate the ability of dynamic light scattering (DLS) to serve as analytical characterization tool that would allow to investigate AAV capsid aggregation in a complex matrix of clarified harvest.

3:55 pm
Plasmid Purification Process Development for Gene Therapy Applications
* 不測の事態により、事前の予告なしにプログラムが変更される場合があります。