Cambridge Healthtech Instituteの第8回年次会議
Gene Therapy CMC and Analytics

(遺伝子治療薬のCMCとアナリティクス)
遺伝子治療薬の分析・制御・品質の向上
2023年8月14 - 15日、EDT(米国東部標準時)
Cambridge Healthtech Instituteの「遺伝子治療薬のCMCとアナリティクス」会議では、臨床・商業供給用のウイルスベクターベースの遺伝子治療薬の分析・特性評価・品質が直面する現実的な課題を明らかにします。CMC戦略、原材料、ポテンシーアッセイの開発、アナリティクス手法、カプシドの定量化、安定性、ベクターの安全性と品質の向上に対する機械学習の影響に関する専用セッションがあります。
8月14日(月)
Registration and Morning Coffee8:00 am
BRINGING GENE THERAPIES TO MARKET

遺伝子治療薬の上市
10:00 am
KEYNOTE PRESENTATION:
Commercializing Gene Therapies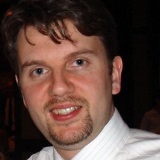 Vesselin Mitaksov, PhD, Associate Research Fellow, Global Biologics, Pfizer Inc.
The presentation will focus on Pfizer's experience with late-stage rAAV product development in preparation for commercialization. Case studies presented will highlight aspects of rAAV control strategy development and eventual implementation for commercial manufacture. Examples will include challenges and solutions associated with product and process understanding to identify and control product critical quality attributes and to inform a comprehensive comparability assessment to support process changes throughout rAAV product development history.

10:30 am
PANEL DISCUSSION:
Preparing for Launch and Late-Stage Development
PANEL MODERATOR: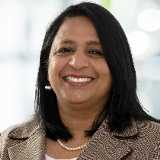 Susan D'Costa, PhD, CTO, Alcyone Therapeutics, Inc.
Feedback from approved / late-stage therapies
CMC concerns
Cost analysis
Potency assay strategies

PANELISTS: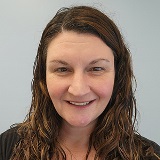 Lyndi Rice, PhD, Head, Gene Therapy Analytical Technologies, BioMarin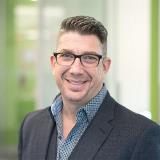 Mark Galbraith, PhD, Vice President, Analytical Sciences, Affinia Therapeutics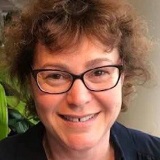 Svetlana Bergelson, PhD, Senior Director, Technology Development, Biogen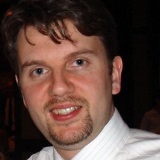 Vesselin Mitaksov, PhD, Associate Research Fellow, Global Biologics, Pfizer Inc.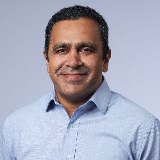 Santoshkumar L. Khatwani, PhD, Director, Analytical Development, Sangamo Therapeutics
Luncheon Presentation (Sponsorship Opportunity Available) or Enjoy Lunch on Your Own12:00 pm
DEVELOPING FUNCTIONAL AND POTENCY ASSAYS

機能アッセイ・ポテンシーアッセイの開発
12:55 pm
Gene Therapy Potency Methods: Method Lifecycle Management and Optimization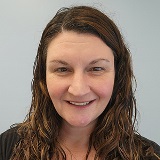 Lyndi Rice, PhD, Head, Gene Therapy Analytical Technologies, BioMarin
Potency methods remain a significant challenge for gene therapy programs and can lead to program delays. Best practices for potency method development, transfers, and validation will be discussed, including proven analytical strategies of lifecycle management for potency methods. Case studies demonstrating method comparability considerations and method optimization for validated methods will also be covered.

1:25 pm
Bioassay Strategy for Early Clinical Phases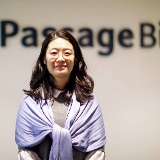 Ping Carlson, PhD, Director, Bioassay, Passage Bio
Potency is the Critical Quality Attribute (CQA) for Gene Therapy (GTx) manufacturing most related to the MoA of GTx. This presentation will discuss strategies for potency method development, phase-appropriate validation, method bridging, and life cycle management.

Sponsored Presentation (Opportunity Available)1:55 pm
Networking Refreshment Break2:25 pm
2:40 pm
Development and Optimization of a Functional Potency Assay for Late-Stage AAV Gene Therapy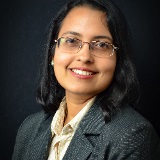 Debashree Basu, PhD, Senior Scientist, Analytical Development, Ultragenyx Pharmaceuticals
Potency is a critical quality attribute and potency assays are an important regulatory requirement of late-stage AAV gene therapy. A functional potency assay quantitatively measures a Mechanism-of-Action (MOA)-based biological function. In this presentation, development and optimization of a quantitative, MOA-based in vitro functional potency assay for an AAV gene therapy product will be discussed. Challenges in cell line development and strategies for their resolution will be explored as well.

3:00 pm
Potency Assay Development Strategies for Gene Therapy Targeting Muscular Dystrophy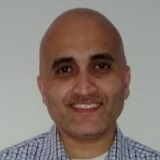 Rajeev Boregowda, PhD, Director, Analytical Development, Solid Bio
The delivery of a functional gene or transgene to a target cell requires a thorough understanding of its complex mechanism of action (MOA). Among analytical methods facilitating such understanding is the cell-based in vitro bioassay and it is one the critical release and stability indicating methods. Due to complexities around the MOA of gene therapies, more than one in vitro method is required to truly represent the MOA. To implement the in vitro methods in a GMP environment, they should be objective in their measurements and be easily executable in QC laboratories.
3:20 pm
NGS Technology Application in Genomic Medicine Unit of Sanofi

Wei Zhang, PhD, Senior Scientist, Sanofi
The goal of the NGS group in Sanofi GMU (Framingham MA) is to establish NGS based assays to complement and/or replace the complicated mix of in vitro/in vivo assays, leading to accelerated development and expedited release testing. A multi-attribute NGS assay for DNA identity and residual DNA contamination was developed using a PCR free library prep method. This method improved overall genome coverage depth, the accuracy of relative quantification of residual DNA, and variant calling confidence. This presentation will discuss the development of the method, provide case studies of use, as well as provide a high level method validation strategy.

Session Break and Transition to Plenary Keynote Session3:40 pm
Welcome Reception in the Exhibit Hall with Poster Viewing5:30 pm
8月15日(火)
Registration and Morning Coffee7:30 am
Coffee Break in the Exhibit Hall with Poster Viewing10:00 am
10:45 am
Breakout Discussion Groups
Breakout discussions provide an opportunity to discuss a focused topic with peers from around the world in an open, collegial setting. Select from the list of topics available and join the moderated discussion to share ideas, gain insights, establish collaborations or commiserate about persistent challenges. Please visit the breakout discussions page on the conference website for a complete listing of topics and descriptions.

Refreshment Break in the Exhibit Hall with Poster Viewing1:30 pm
ENSURING PRODUCT QUALITY

製品品質の確保
2:15 pm
Characterization of Critical Raw Material Impact on rAAV Product Quality within the Context of a Transfection-Based HEK Production Process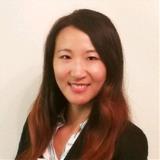 Jessie Sun, PhD, Director, Ultragenyx Pharmaceutical, Inc.
Transient transfection using HEK293 cells is one of the most common platforms for producing recombinant adeno-associated virus (rAAV). During the process development supporting multiple Phase III products, upstream parameters and raw material were fully characterized using quality-by-design approach. Critical raw materials including polyethylenimine and plasmids were identified due to potential impact on productivity and product quality. Comprehensive characterization including multiple DOEs has resulted in establishing control on these critical RMs to ensure consistent manufacture of high-quality product.

2:45 pm
Comparability Strategies for Gene Therapies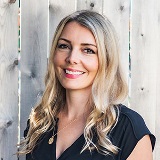 Lauren M. Drouin, PhD, Director, Analytical Development, Genomic Medicine, Alexion, AstraZeneca Rare Disease
The manufacturing process for LB-001, an AAV gene editing vector designed to treat methylmalonic academia, was optimized to streamline the purification process and increase final product yield. An analytical comparability assessment was performed to evaluate the AAV gene editing material pre- and post-manufacturing process changes. Here we show that the process changes improved product quality and provide supporting analytical data.

ANALYTICS FOR FORMULATION

製剤のアナリティクス
3:15 pm
Formulation Activities from an Analytical Perspective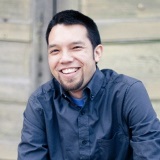 Jonathan Hill, Senior Scientist, Analytical Development, Solid Biosciences, Inc.
The scope of formulation activities can range from a simple screen to confirm the performance of an optimized matrix to a full-scale development of a new buffer system from scratch. A constant across the spectrum of formulation activities is the need for analytical tools to evaluate the effectiveness of the test matrices to confer stability while avoiding deleterious effects. This presentation will highlight the analytical techniques available while exploring the effects of forced degradation and storage stability conditions.

Refreshment Break in the Exhibit Hall with Poster Viewing3:45 pm
LINKING PTMs TO STRUCTURE/FUNCTION

PTMの構造/機能との関連付け
4:30 pm
Mass Spectrometry for Post-Translational Modifications (PTM) Analysis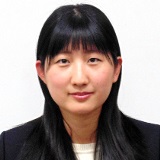 Yiling Bi, PhD, Senior Scientist, Sangamo Therapeutics
Post-translational modifications (PTMs) of biologics can occur during the production and storage stages. Due to the chemical modification changes, the potential impact on drug safety, quality, and efficacy needs to be closely monitored. In this presentation, we will focus on PTM analysis of AAV-based gene therapy drug products and in-process samples using mass spectrometry (MS) approach, and discuss the functional implications as well.

Close of Gene Therapy CMC and Analytics Conference5:30 pm
* 不測の事態により、事前の予告なしにプログラムが変更される場合があります。