Cambridge Healthtech Instituteの第10回年次会議
Formulation and Delivery of High-Concentration Proteins and New Modalities

(高濃度タンパク質製剤と提供、新しいモダリティ)
製剤・デバイスのアプローチによる粘度・凝集・提供の課題の克服
2023年8月16 - 17日、EDT(米国東部標準時)
従来・新規のバイオ医薬品向け高濃度タンパク質製剤の開発は、凝集、沈殿、ゲル化、高粘度などの問題により、製造・貯蔵・提供時に困難な場合があります。人気のある「高濃度タンパク質製剤と提供、新しいモダリティ」第10回年次会議では、高濃度タンパク質製剤、新規モダリティ、細胞治療薬・遺伝子治療薬、mRNA医薬の開発・提供が直面している問題に対し、有益で質の高いケーススタディと成功戦略を紹介します。
8月16日(水)
Registration and Morning Coffee7:30 am
HIGH-CONCENTRATION PROTEIN FORMULATIONS

高濃度タンパク質製剤
8:00 am
Sequence Engineering to Improve the "Syringeability" of High-Concentration Monoclonal Antibody Formulations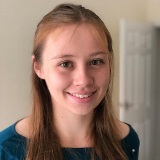 Georgina Armstrong, PhD Student, Senior Scientist, BioPharm Process Research, Drug Substance Development, GSK
The trending preferential parenteral route of administration of monoclonal antibodies is via subcutaneous autoinjectors with increased patient autonomy, compliance and reduction in healthcare trips and costs. A notable source of device failure is from highly viscous protein solutions, requiring increased force for full injection. A multitude of studies have focused on alterations in formulation composition and there are increased emerging trends in device engineering solutions. However, an earlier and alternative cost and time-effective strategy is introducing single point mutations in the variable domains of mAbs. This project focuses on the latter, with unique aims to holistically characterize biophysical profiles of candidate mutants as well as their viscosity.
8:30 am
In silico-Based Design of High-Concentration Protein Formulation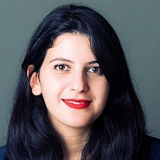 Maral Adeli Koudehi, PhD, Scientist, Drug Product Development, Johnson & Johnson
Advanced AI/ML models can be applied to protein science, specifically in high-concentration antibody formulation. In silico methods improve the selection process and design steps in protein development. This presentation summarizes strategies being developed and implemented for structural assessment of biotherapeutic proteins in combination with designing high-throughput formulation using modeling and simulation.

9:00 am
Miniaturisation of High-Concentration Stability Studies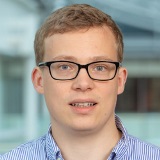 Lasse Stach, PhD, Principal Investigator & Leader, Developability Profiling Team, GSK
One trend in biologicals is the shift to self-administration, associated with convenient home dosing, but also restricted injection volumes that necessitate high strength formulations for subcutaneous injection. We have automated and miniaturised the preparation and characterisation of up to 96 antibodies at formulation strength, enabling the determination of critical molecular properties, such as viscosity and solubility, at an earlier stage in the discovery process and thus improving candidate quality.
Developability assessment in discovery phase

Miniaturisation and automation
Predicting stability

9:30 am

Trehalose, Sucrose and Amino Acids: Essential components of Platform Biopharma Formulations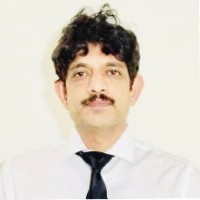 SUDHAKAR VORUGANTI, Dr, Director, Business Development, Pfanstiehl Inc
Bullet points:
Commercial Biotherapeutics Stabilized with Trehalose / Sucrose
Understanding physicochemical properties of Trehalose and Sucrose
Advantages of Trehalose over Sucrose
From Liposome to m-RNA vaccines - importance of highly purified characterized Excipients
Typical components in mRNA-LNP vaccine Excipients
Examples for utilizations of Sucrose and Trehalose in Covid 19 related formulations
Amino Acid Buffers in commercial formulations - Importance of highly characterized AAs as Excipients
Methionine as Biopharmaceutical Stabilizer and Antioxidant
Sponsored Presentation (Opportunity Available)9:45 am
Coffee Break in the Exhibit Hall with Poster Viewing10:00 am
HIGH-CONCENTRATION PROTEIN FORMULATIONS (CONT.)

高濃度タンパク質製剤(つづき)
11:05 am
Upper Concentration Limits of mAb Therapeutics - Strategies for High-Concentration (>200mg/ml) Drug Products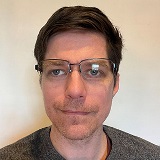 Ian Roy, Scientist, Formulation, Janssen R&D
The talk would summarize the variables that determine the upper threshold for aqueous mAb formulations as well as known mitigation strategies. I would then potentially go into new modalities that would allow us (in theory) to exceed the limits of aqueous formulations.

11:30 am
Strategies in the Development and Manufacturing of Low-Viscosity, Ultra-High-Concentration Formulation for IgG1 Antibody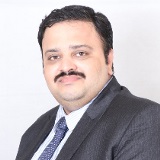 Vaibhav Deokar, Principal Scientist, Formulation Development, Biotechnology Division, Lupin Ltd.
The present research provides a comparative evaluation of scalable manufacturing strategies to develop low viscosity (150mg/mL) formulation for lyophilized biosimilar IgG1; suitable for single, subcutaneous injection ~600mg/3.0mL, per dose.IgG1 was concentrated to ~200mg/mL and provides a comparative evaluation of manufacturing strategies and their impact on the chemical and structural stability of IgG1. Techniques used for the concentration of IgG1 are tangential flow filtration (TFF), spray drying (SPD), and spray freeze drying (SFD).

Luncheon Presentation (Sponsorship Opportunity Available) or Enjoy Lunch on Your Own12:10 pm
Refreshment Break in the Exhibit Hall with Poster Viewing12:40 pm
IMPORTANT FORMULATION DEVELOPMENT CONSIDERATIONS FOR BIOLOGICS

バイオ医薬品の製剤開発に関する重要な考慮事項
1:30 pm
In the Patient's Hands: In-Use Compatibility Testing and Strategies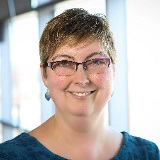 Jennifer Litowski, PhD, Principal Scientist, Drug Product Technologies, Amgen, Inc.
Drug products undergo handling by patients and healthcare professionals, including reconstitution of lyophilized products, transfer to syringes, and dilution into IV bags for administration. In-use compatibility studies are performed to show that stability and concentration are maintained, ensuring patient safety and accurate dosing. However, regulatory expectations are not well-defined, leading to uncertainty in study parameters. Recent cross-product data and a multi-company collaboration offer guidance for streamlined experimental design.
2:00 pm
Closed-System Transfer Devices (CSTD) Evaluation for Antibody Delivery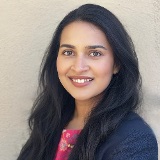 Purbasa Patnaik, Senior Manager, CMC Formulation & Drug Product Development, NGM Biopharmaceuticals
The use of CSTDs with biologics have been on the rise without an associated compatibility assessment. This is of significant concern as the impact of CSTD exposure on biologic drug products has not been well understood. The talk will focus on evaluating the compatibility of monoclonal antibodies with various CSTDs and strategies to mitigate risks when using CSTDs for delivering biologics.

Sponsored Presentation (Opportunity Available)2:30 pm
Refreshment Break in the Exhibit Hall with Poster Viewing3:00 pm
Networking Reception in the Exhibit Hall with Poster Viewing5:00 pm
8月17日(木)
Registration and Morning Coffee7:30 am
Coffee Break in the Exhibit Hall with Poster Viewing9:00 am
9:30 am
Breakout Discussion Groups
Breakout discussions provide an opportunity to discuss a focused topic with peers from around the world in an open, collegial setting. Select from the list of topics available and join the moderated discussion to share ideas, gain insights, establish collaborations or commiserate about persistent challenges. Please visit the breakout discussions page on the conference website for a complete listing of topics and descriptions.

PLATFORM TECHNOLOGIES, FORMULATION, AND DELIVERY TECHNOLOGIES

プラットフォーム技術、製剤、提供技術
10:30 am
KEYNOTE PRESENTATION
Formulation and Delivery Vehicles for Vaccines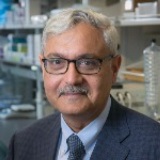 Ashutosh Chilkoti, PhD, Alan L. Kaganov Professor, Biomedical Engineering, Duke University
Lipid nanoparticles (LNPs) used in mRNA vaccines are stabilized by PEG. Up to 70% of individuals have anti-PEG antibodies that can significantly reduce the efficacy and induce allergic reactions to PEG-containing vaccines. To address these limitations of PEG, we are developing LNPs with a next-generation PEG-like polymer that does not bind pre-existing PEG antibodies and that has minimal immunogenicity but has similar efficacy as PEG-containing LNPs.
11:00 am
Formulation Development Considerations for AAVs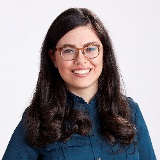 Paria Moxley, PhD, Scientist, Biologics Drug Product Development & Manufacturing, Sanofi
Recombinant adeno-associated virus (AAV) has emerged as a promising gene delivery vector for the treatment of various diseases. There are marked differences in buffer selection for formulation development with AAVs and protein therapeutics, which must be considered in the context of product manufacturing, long-term storage, in-use administration, and shipping/handling. This entails screening for buffer pH, ionic strength, and the impact of added surfactants on stability/degradation trends of drug product.

Sponsored Presentation (Opportunity Available)11:30 am
Luncheon Presentation (Sponsorship Opportunity Available) or Enjoy Lunch on Your Own12:00 pm
Refreshment Break in the Exhibit Hall & Last Chance for Poster Viewing12:30 pm
Networking Refreshment Break2:40 pm
* 不測の事態により、事前の予告なしにプログラムが変更される場合があります。