Cambridge Healthtech Instituteの第9回年次会議
Intensified & Continuous Processing

(強化処理・連続処理)
開発の加速とタイムラインの短縮
2023年8月14 - 15日、EDT(米国東部標準時)
バイオ医薬品業界は、製品の品質と一貫性を維持しながら、生産性を高め、コストを削減する必要性に迫られています。バイオマニュファクチャリングの連続とプロセスの強化は、このような必要性から生まれたものです。CHIによる「強化処理・連続処理」会議では、上流工程・下流工程における連続処理・強化処理の開発と実装、ラボから商業規模までの収率の最大化と灌流性能の向上、新規・新興のバイオ医薬品のプロセスの強化に関する課題に注目しています。戦略、ソリューション、技術、そして新しいアプローチ(デジタル化やメカニズムモデリングアプローチを含む)を紹介します。
8月14日(月)
Registration and Morning Coffee8:00 am
Networking Refreshment Break2:25 pm
2:40 pm
Evaluating Filter Chemistry as a Lever for Improving Perfusion Performance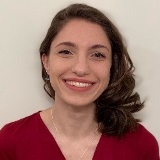 Alexandria Triozzi, Engineer I, Biogen
Sieving efficiency decline caused by foulants in therapeutic biologics production using continuous manufacturing (CM) is a significant challenge. It is undesirable to pass large quantities of foulants through the filter as it may complicate the downstream purification process. Moreover, membrane fouling may lead to filter failure and eventually batch failure. Adding expensive media additives to improve sieving efficiency might affect cell culture performance, increase cost of goods and may not be as effective across clones or programs. Here, we evaluated three commercially available, commonly utilized membrane chemistries from multiple manufacturers and compared their sieving efficiency performance.
3:10 pm
Evaluation of a Single-Use Small-Scale Continuous Centrifuge as a Scale-Down Model for Future Manufacturing Continuous Disc Centrifuge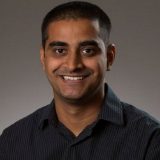 Hirenkumar Panchal, Research Investigator, Incyte Corp.
Continuous centrifugation is commonly used as the initial clarifying stage in the recovery of biopharmaceuticals from cell culture. The benefit of a low shear environment and suitability for manufacturing scale makes the technology a great choice over other methods like depth filtration. However, lack of a proper scale-down model make the implementation of continuous centrifugation usually a try-and-error operation directly at large scale. In this study, with the intention to develop a proper scale down model, we side-by-side compared a single-use pilot-scale centrifuge to a bench-top centrifuge. Turbidity, lactate dehydrogenase (LDH), and host cell protein were all evaluated for comparison. Successful harvesting was accomplished with high yield, great filterability, and low additional cell lysis. The process will be scaled up to a stainless steel continuous centrifuge at manufacturing scale based on the outcomes of the pilot scale conditions.

Session Break and Transition to Plenary Keynote Session3:40 pm
Welcome Reception in the Exhibit Hall with Poster Viewing5:30 pm
8月15日(火)
Registration and Morning Coffee7:30 am
Coffee Break in the Exhibit Hall with Poster Viewing10:00 am
10:45 am
Breakout Discussion Groups
Breakout discussions provide an opportunity to discuss a focused topic with peers from around the world in an open, collegial setting. Select from the list of topics available and join the moderated discussion to share ideas, gain insights, establish collaborations or commiserate about persistent challenges. Please visit the breakout discussions page on the conference website for a complete listing of topics and descriptions.

IN-PERSON ONLY BREAKOUT:
Intensified & Continuous Processing
Richard Ding, PhD, Head, Purification Process Development, Gene Therapy, Biogen
Lessons learned from mAb intensified and continuous process, pros and cons
What are your opinions to adopt this technology to other modalities such as vaccines, AAV, and plasmid purification process development?
ICH5QA (R2) addressed viral clearance for continuous manufacturing. What are current and future industrial approaches to align with regulatory requirements?

Talk Title to be Announced
Refreshment Break in the Exhibit Hall with Poster Viewing1:30 pm
Refreshment Break in the Exhibit Hall with Poster Viewing3:45 pm
INTENSIFIED PROCESSES FOR NOVEL & EMERGING BIOLOGICS

新規・新興のバイオ医薬品のプロセス強化
4:30 pm

Utilizing Retrovirus-like Particles (RVLP) to Evaluate Viral Clearance for Multiple Modes of Separation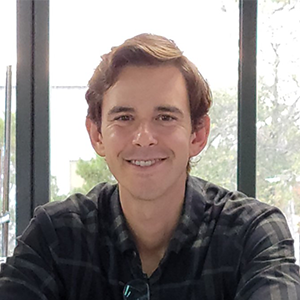 David Cetlin, Senior Director, MockV Products, Cygnus Technologies
A highly concentrated and purified stock solution of CHO-derived Retrovirus Like Particles (RVLP's) has been used as a BSL-1 compatible spiking agent for viral clearance studies. In this presentation we will compare the Log Reduction Values derived from RVLP's vs XMuLV over multiple modes of separation, including; Protein A, virus filtration, CEX, AEX and Mixed Mode chromatography.
5:00 pm
PANEL DISCUSSION:
Intensified Processing for Novel Modalities - mRNAs, AAVs, EVs, and More: Hype vs. Reality
PANEL MODERATOR:
Philip Probert, PhD, Technology Lead, CPI, United Kingdom
Novel modalities have the unrealised potential to revolutionise the treatment of disease. Access to these therapies, however, is limited by the high cost of goods of these products related to scale-up and yield challenges. Process intensification provides a solution to these issues - in this panel the current state of the art, limitations and future perspectives will be discussed.

Potential for efficiency and cost improvements with process intensification
What modalities have the most to benefit from intensification?
What are the key technology and skill gaps impeding progress?

PANELISTS:
Close of Intensified & Continuous Processing Conference5:30 pm
* 不測の事態により、事前の予告なしにプログラムが変更される場合があります。
---