Cambridge Healthtech Instituteの第9回年次会議
Cell Therapy Manufacturing

(細胞治療薬製造)
細胞治療薬のスケーリングと産業化
2023年8月16 - 17日、EDT(米国東部標準時)
Cambridge Healthtech Instituteの「細胞治療薬製造」会議では、自家・同種異系の細胞治療薬を大規模に製造する際の現実的な課題について検証し、細胞処理、スケーラビリティ、次世代の生産技術、自動化、クローズドシステム、人工知能、サプライチェーン、施設設計に関する専用セッションを提供します。この会議では、自家療法と同種異系療法、CAR-T細胞、NK細胞、ガンマデルタ、TCR、TIL、iPS細胞の分野から例を紹介します。
8月16日(水)
Registration and Morning Coffee7:30 am
MANUFACTURING CELL THERAPIES BEYOND CAR Ts

CAR-T細胞を超える細胞治療薬の製造
8:00 am
KEYNOTE PRESENTATION:
Manufacturing Gamma Deltas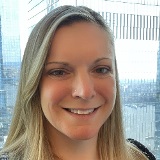 Kate M. Rochlin, PhD, COO, IN8bio, Inc.
IN8bio is a clinical-stage gamma-delta T cell therapy company with two clinical programs in Phase I and one in Phase II, in both solid and hematological tumors. Gamma-delta T cells are part of the innate immune system with the ability to recognize and kill malignant cells and our clinical manufacturing experience has shown that evaluation of the CQA and cellular effector memory profile may help predict expansion and potency.

8:30 am
FEATURED PRESENTATION:
The (Re)emerging Field of Xenotransplantation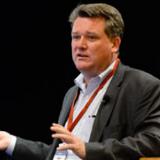 Knut Niss, PhD, CTO, eGenesis, Inc.
Through our transformative research, we are developing HuCo organs and cells to meet the increasing need. Our eGenesis Genome Engineering and Production (EGEN) platform leverages advances in gene editing technologies to address the historical challenges of xenotransplantation.

9:00 am
Optimization of Autologous TCR T Cell Manufacturing Process by Managing the Heterogeneity of the Starting Apheresis Material

Gagan Bajwa, PhD, Senior Scientist, Process Development, Immatics
This presentation will discuss: Heterogeneity of the starting leukapheresis poses challenges for successful manufacturing of autologous TCR T cells; cellular composition of the starting material impacts product characteristics; and optimization of starting material is critical to achieve adequate quantity and quality of the TCR T cell product.
Sponsored Presentation (Opportunity Available)9:30 am
Coffee Break in the Exhibit Hall with Poster Viewing10:00 am
Sponsored Presentation (Opportunity Available)12:10 pm
Refreshment Break in the Exhibit Hall with Poster Viewing12:40 pm
Sponsored Presentation (Opportunity Available)2:30 pm
Refreshment Break in the Exhibit Hall with Poster Viewing3:00 pm
Networking Reception in the Exhibit Hall with Poster Viewing5:00 pm
8月17日(木)
Registration and Morning Coffee7:30 am
Coffee Break in the Exhibit Hall with Poster Viewing9:00 am
9:30 am
Breakout Discussion Groups
Breakout discussions provide an opportunity to discuss a focused topic with peers from around the world in an open, collegial setting. Select from the list of topics available and join the moderated discussion to share ideas, gain insights, establish collaborations or commiserate about persistent challenges. Please visit the breakout discussions page on the conference website for a complete listing of topics and descriptions.

MANUFACTURING IPSCs

iPS細胞の製造
10:30 am
Scalable Production of Pluripotent Stem Cell-Derived Hematopoietic Progenitor Cells and Functional T Cells in Stirred Tank Bioreactors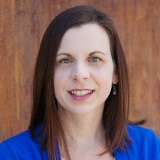 Liz Csaszar, PhD, Senior Director, Manufacturing Sciences, Tech Operations, Notch Therapeutics
Stirred suspension-based cell manufacturing can be used for scalable and controllable production of cell therapy products. We have developed custom reagents to modulate Notch signaling, which are compatible with suspension culture, and have implemented the production of pluripotent stem cell-derived CD8aß+ T cells in stirred tank bioreactors (STRs). STR-based culture enables process optimization and characterization using bioprocess solutions including automated feeding and in-process monitoring.

11:00 am
Engineering & Manufacturing iPSC-Derived Innate Cells to Provide Globally Scalable, Allogeneic Innate Therapies

Allen Qiang Feng, PhD, Founder and CSO, HebeCell Corp.
Human pluripotent stem cell (PSC)-derived natural killer (NK) cells combine the advantages of PSC and the safety profile of NK cells. At HebeCell we have developed our proprietary technology platform that is bioprocessing friendly and adaptable to GMP standards. Our feeder-free platform utilizes 3D spheroids to mimic the in vivo hematopoiesis to generate cytotoxic protoNK cells in bioreactors. Our platform offers a highly scalable approach for off-the-shelf cell therapies.

Sponsored Presentation (Opportunity Available)11:30 am
Luncheon Presentation (Sponsorship Opportunity Available) or Enjoy Lunch on Your Own12:00 pm
Refreshment Break in the Exhibit Hall & Last Chance for Poster Viewing12:30 pm
Networking Refreshment Break2:40 pm
* 不測の事態により、事前の予告なしにプログラムが変更される場合があります。