Cambridge Healthtech Instituteの第8回年次会議
Cell Therapy CMC and Analytics

(細胞治療薬のCMCとアナリティクス)
製品・プロセスの特性評価の向上
2023年8月14 - 15日、EDT(米国東部標準時)
Cambridge Healthtech Instituteの「細胞治療薬のCMCとアナリティクス」会議では、細胞ベースの治療薬の特性評価・制御・品質にフォーカスし、業界や学界の代表者による詳細なケーススタディと洞察によってサポートします。トピックには、CMCの規制要件、製品とプロセスの特性評価、ポテンシーアッセイの開発、出発物質の品質、商業規模の課題のほか、CAR-T細胞、CAR-NK、iPS細胞、ガンマデルタ、TILの分野における事例を紹介します。
8月14日(月)
Registration and Morning Coffee8:00 am
CMC STRATEGIES FOR CELL THERAPIES

細胞治療薬のCMC戦略
10:00 am
KEYNOTE PRESENTATION:
Innovative CMC Strategies for Cell and Gene Therapies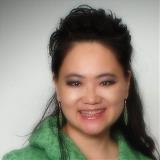 Zhimei Du, PhD, Vice President, Translational Research and Early Development, LandMark Bio
Most cell and gene therapy (CGT) programs have their origins in academic research and have been developed in academic settings. However, this has resulted in challenges with establishing robust manufacturing controls and ensuring consistency in quality. Another prevalent issue in the field is the rush to bring products to market without adequate product and process understanding. This presentation will delve into the importance of developing a new roadmap and strategy for cell and gene therapy (CGT) to strike a balance between the speed to clinic and the success rate of commercialization.

10:30 am
Raw Material Qualification for Cell Therapies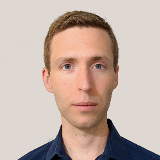 Ben Clarke, PhD, Senior Scientist, USP
USP is continuing to develop reference standards, informational chapters, and compendial analytical methods to safeguard raw, starting, and ancillary materials for cell therapies. USP's standards give best practice guidance to developers and manufacturers, simplify risk assessments, accelerate analytical development, and support raw material qualification and release. This presentation will describe existing standards and USP's recent development related to plasmid DNA and rapid microbial methods.

11:00 am
Standards Development and Control Strategies for Cell Characterization and Cell Viability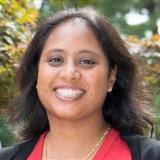 Sumona Sarkar, PhD, Biomedical Engineer, Biosystems and Biomaterials Division, Biomaterials Group, National Institute of Standards and Technology
The manufacturing and release of cellular therapy products (CTPs) requires high quality, robust, and validated analytical methods. Here I will describe recent efforts in standards development and public-private partnerships to support the development of critical analytical methods used in advanced therapies. A key aspect of analytical development for these new class of products is the need for a fit-for-purpose approach when identifying CQAs and designing appropriate analytical methods. Cell viability is a fundamental measurement for cell-based therapies which also requires a fit-for-purpose approach. A framework for establishing fit-for-purpose cell viability assays will be described as well as ongoing standards efforts.

Sponsored Presentation (Opportunity Available)11:30 am
Networking Refreshment Break2:25 pm
3:10 pm
PANEL DISCUSSION:
Genetically-Modified Cell Therapies and Multi-Edited iPSCs-Derived Products

PANEL MODERATOR:
PANELISTS:
Session Break and Transition to Plenary Keynote Session3:40 pm
Welcome Reception in the Exhibit Hall with Poster Viewing5:30 pm
8月15日(火)
Registration and Morning Coffee7:30 am
Coffee Break in the Exhibit Hall with Poster Viewing10:00 am
10:45 am
Breakout Discussion Groups
Breakout discussions provide an opportunity to discuss a focused topic with peers from around the world in an open, collegial setting. Select from the list of topics available and join the moderated discussion to share ideas, gain insights, establish collaborations or commiserate about persistent challenges. Please visit the breakout discussions page on the conference website for a complete listing of topics and descriptions.

LENTIVIRAL QUALITY AND ANALYSIS

レンチウイルスの品質と分析
11:30 am
New Programs, New Opportunities; Utilizing a Phase II Trial to Rethink Potency Workflow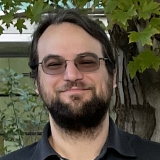 Eric Bolf, PhD, Scientist, Analytical Development, 2SeventyBio
As we have gained experience with analytical methods, we have learned more about the pain-points associated with our assays. With renewed focus on efficiently bringing our pipeline into the clinic, we have taken this opportunity to redevelop how we measure lentiviral vector potency. This talk will discuss our new methodology, including approaches to improve assay throughput, improve consistency of the readouts, and reduce assay complexity.

12:00 pm
Optimization of Nuclease Digestion in a Lentiviral Vector Process for Improved Reduction of DNA Impurities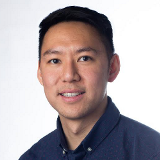 James Xin, Scientist, Vector Process Development, ElevateBio
In the C&GT field, process-related DNA impurity levels are a safety focal point. Here, we provide the statistical analysis results based on several DoE studies or reduction of hcDNA and pDNA levels in our Lentiviral Vector (LVV) platform process. Focusing on several critical parameters including nuclease concentration, supplement concentration, incubation time, and incubation conditions (ph/temperature), this data shows the optimal factors and ranges in the nuclease digestion step.

12:30 pm
Osmotic Pressure Centred Approach for Optimization of LNPs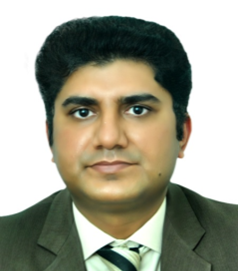 Irfan Bashir, PhD, Anglia Ruskin university
Formulation of LNPs using High Pressure Homogenizer and Probe Sonication Method
Characterizations of formulations i.e. Osmolality, Size, Zeta Potential, PDI, DSC, Drug entrapment efficiency, Stability
Statistical optimization of LNPs using osmolality centered approach
Luncheon Presentation (Sponsorship Opportunity Available) or Enjoy Lunch on Your Own1:00 pm
Refreshment Break in the Exhibit Hall with Poster Viewing1:30 pm
Refreshment Break in the Exhibit Hall with Poster Viewing3:45 pm
ADVANCED ANALYTICS

最先端アナリティクス
4:30 pm
Cell Therapy Analytical Toolkit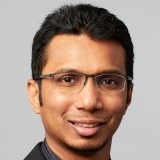 Victor Muthu, PhD, Principal Scientist, Analytical Development, National Resilience
My presentation will highlight the most recent analytical development methods in the cell therapy field and how our team at Resilience is pushing the boundaries of developing the cell therapy analytical toolbox by utilizing advanced platforms for assay development and qualification.

5:00 pm
Sterility Control for Cell Therapies from a Regulatory Perspective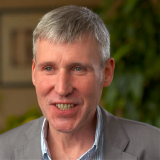 Christopher Bravery, PhD, Consulting Regulatory Scientist, Advanced Biologicals Ltd.
The nature of cell therapy products means they cannot be terminally sterilised or even sterile-filtered; this puts a greater onus on other aspects of sterility control. This talk will discuss how a holistic approach is needed to ensure safety of these products, including facilities, testing and methods of sterilisation.

Close of Cell Therapy CMC and Analytics Conference5:30 pm
* 不測の事態により、事前の予告なしにプログラムが変更される場合があります。
---