Cambridge Healthtech Instituteの第19回年次会議
Cell Line Development & Cell Culture Optimization

(細胞株開発と細胞培養の最適化)
上流工程の生産性とバイオ医薬品の品質の向上
2023年8月14 - 15日、EDT(米国東部標準時)
宿主細胞工学の向上、高発現細胞株、細胞培養プロセスの最適化により、過去10年間で上流工程処理が大幅に加速し、現在の抗体産生量は10g/L以上となっています。当面は、新しいプラットフォームや先端技術により、企業にとって高い生産性と品質を追求する機会を提供し続けます。CHIによる「細胞株開発と細胞培養の最適化」会議では、科学者を招待して、細胞株エンジニアリング、培地最適化、ゲノムエンジニアリングに関する最新情報のほか、新規バイオ医薬品やAAVの生産と分析における上流工程の課題を克服するための戦略について紹介します。
8月14日(月)
Registration and Morning Coffee8:00 am
12:55 pm
Media Optimization for Robust CHO Cell Culture Process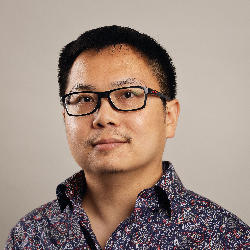 Jianfa Ou, PhD, Senior Scientist, Bristol Myers Squibb Co.
Process intensification, including implementation of highly concentrated media, is widely pursued to improve process yield and reduce footprint for monoclonal antibody production. Media preparation parameters contribute significantly to media quality, cell culture performance, and productivity. Thus, it is important to understand and develop proper media preparation procedure for robust CHO cell culture process. Here we evaluated the key parameters on media stability by cell culture and different process analytical technologies.

1:25 pm
Leveraging AstraZeneca's Proprietary Media and Feeds to Improve Yield for a Commercial CHO-Derived Therapeutic Protein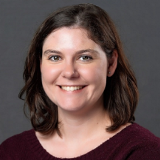 Jessica Kenney, Senior Process Engineer, Biologics Drug Substance Tech Transfer, Alexion, AstraZeneca Rare Disease
This talk will give an overview of the development of a next-generation upstream manufacturing process for a CHO-derived therapeutic protein to significantly improve yield, reduce cost of goods, and ultimately serve more patients with rare diseases. Newly accessible AstraZeneca proprietary media and feeds were leveraged to achieve this goal, with modifications to the platform feeding strategy leading to an increase in titer of ~33%.

Sponsored Presentation (Opportunity Available)1:55 pm
Networking Refreshment Break2:25 pm
LEVERAGING DOE AND QBD PRINCIPLES TO OPTIMIZE CELL CULTURE PROCESSES

DoEとQbDの原理を活用して細胞培養プロセスを最適化
2:40 pm
Achieving High Titer in a Non-Platform CHO Process when Converting to an Internal Medium Platform

Thomas Hayes, BSE, Senior Scientist, Cell Culture Development, Sanofi
A non-platform CHO process using proprietary commercial medium was internalized, and initial results in our internal platform process showed a 3-fold decrease in productivity. Using quality-by-design principles, we identified key medium components and process parameters that significantly increased cell-specific productivity, and after optimization a 5-fold increase in titer was achieved in an internal medium platform. The final optimized process was scaled from AMBR250 and benchtop bioreactors to pilot-scale single-use bioreactors to demonstrate process and scale-up robustness.

3:10 pm
Leveraging DoE Modeling to Optimize Cell Culture Performance Attributes of a Null Cell Pool for Developing a Process-Specific HCP Reagent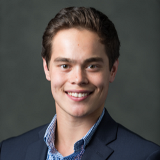 Wilhad H. Reuter, Lead Engineer, Upstream Process Development, Alkermes, Inc.
This case-study will address the methodologies for cell culture optimization to generate a process-specific HCP reagent, recommended for late-stage product characterization. A combination of screening DoE and OFAT experimentation was implemented to identify optimal process conditions in the ambr15 miniature bioreactor system. These conditions were then implemented in a 2 L single-use bioreactor system to show comparable growth attributes and HCP production to that of the original producer cell line.

Session Break and Transition to Plenary Keynote Session3:40 pm
Welcome Reception in the Exhibit Hall with Poster Viewing5:30 pm
8月15日(火)
Registration and Morning Coffee7:30 am
Coffee Break in the Exhibit Hall with Poster Viewing10:00 am
10:45 am
Breakout Discussion Groups
Breakout discussions provide an opportunity to discuss a focused topic with peers from around the world in an open, collegial setting. Select from the list of topics available and join the moderated discussion to share ideas, gain insights, establish collaborations or commiserate about persistent challenges. Please visit the breakout discussions page on the conference website for a complete listing of topics and descriptions.

11:30 am
Synthetic Genetic Parts and Engineering Systems for Biologics Production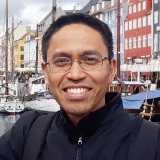 Yusuf B. Johari, PhD, Principal Bioengineer, SynGenSys
Synthetic biology based on the "Design-Build-Test-Learn" cycle offers a new paradigm for genetic vector design, where it is possible to engineer a host cell factory in a product or cell type specific manner via combinatorial tuning of discrete cellular synthetic processes. This approach permits "one-size fits-all" genetic parts and vectorology to be replaced with tailored design and construction of specifically fit-for purpose genetic systems. Utilizing a platform of genome-scale mining and informatic tools, we generate libraries of engineered/synthetic parts with user-defined functionality that can boost biologic manufacturability and specificity via context-specific control of primary cellular processes.

12:00 pm
Impact of Sf-rhabdoviral Contaminants of Insect Cell Lines on Biosafety Profile of the Baculovirus-Insect Cell System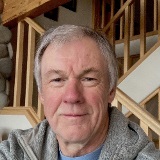 Donald L. Jarvis, PhD, Professor, Molecular Biology, University of Wyoming
The insect cell lines widely used as hosts in the baculovirus-insect cell system are contaminated with adventitous viruses. We assessed the infectivity of Sf-rhabdoviruses for mammalian cell lines and immunocompromised mice to determine their impact on the biosafety profile of this biologics manufacturing platform.

Sponsored Presentation (Opportunity Available)12:30 pm
Luncheon Presentation (Sponsorship Opportunity Available) or Enjoy Lunch on Your Own1:00 pm
Refreshment Break in the Exhibit Hall with Poster Viewing1:30 pm
Refreshment Break in the Exhibit Hall with Poster Viewing3:45 pm
4:30 pm
It All Starts with One Vial: Cell Banking to Enable GMP Manufacturing

Charu Garg, PhD, Senior Scientist, Process Cell Sciences, Merck
Using a CDMO for GMP cell banking is mainstream in the biopharmaceutical industry. There are potential challenges to successfully manage the tech transfer process. Key factors to generate a successful GMP cell bank include 1) sourcing appropriate raw materials, 2) identifying the correct equipment and its setting, and 3) defining growth parameters, freezing condition. Application of a systematic approach can help ensure the successful generation of a GMP cell bank.

5:00 pm
Fed-Batch Fermentation AMBR250 Model Establishment and Its Utilization in Vaccine Development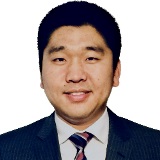 Zhiguo Liu, PhD, Senior Scientist, Merck
Advantageous in its high throughput and process automation degree, the AMBR250 platform is gaining industrial adaptation. Here we report a successful 'fit-for-purpose' AMBR250 scale-down model case-study for a vaccine bioprocess. This gas-transfer-guided model development not only demonstrates representative process attributes, but also produced statistically equivalent productivity of target product, enabling a faster process evaluation platform to match an accelerated project timeline.

Close of Cell Line Development & Cell Culture Optimization Conference5:30 pm
* 不測の事態により、事前の予告なしにプログラムが変更される場合があります。