Cambridge Healthtech Instituteの第4回年次会議
Formulation and Stability

(製剤と安定性)
新しい技術、ビッグデータツール、新しいモダリティの策定
2023年3月15 - 16日、CET(中部欧州標準時)
Cambridge Healthtech Instituteの第4回「製剤と安定性」年次会議では、有数の業界企業によるアナリティクス・製剤の科学者が毎年集まり、同僚との議論を促進する環境で、科学的発展や新興技術の交換を提供します。2023年の会議では、新興のモダリティにおける製剤の課題、モデリングと機械学習ツールの実装と統合、刺激的な新しいアナリティクス技術、製剤と安定性の課題を克服するためのベストプラクティスについて取り上げます。
3月15日(水)
Transition to Sessions12:20
Sponsored Presentation (Sponsor Opportunity Available)12:30
Networking Lunch (Sponsor Opportunity Available)13:00
Refreshment Break in the Exhibit Hall with Poster Viewing16:05
16:40
Nano-Enabled Formulations for Improved Stability, Safety, and Efficacy of Therapeutics

Iris L. Batalha, PhD, 'La Caixa' Junior Leader, Institute for Bioengineering of Catalonia (IBEC), Spain
The nanoformulation of therapeutics has gained new momentum with the COVID-19 pandemic. By allowing the rational design of complex architectures and the incorporation of bio-responsive and targeting moieties, nanoformulations have the potential to improve the clinical outcomes of free drugs and navigate biological barriers that are disease-specific and sometimes heterogeneous across patient populations. This talk will give an overview of my recent work using nanocarrier-mediated combination therapy for bacterial infections.

17:10
KEYNOTE PRESENTATION: A Tale of Visible Proteinaceous Particles in a Monoclonal Antibody

Arun Alphonse Ignatius, PhD, Director, Drug Product Sciences, Macrogenics, Inc., USA
Visible proteinaceous particles are a potential patient safety concern. Control of visible particles remains a challenge for pharmaceutical scientists and drug product manufacturers. Health authorities have emphasized a holistic risk-based approach for control of visible particulates during development, scale-up and commercial manufacturing. Herein, an overview of control strategy for visible proteinaceous particles incorporating a semi-quantitative method for visual inspection will be discussed.

Interactive Discussions17:40
Interactive Discussions are informal, moderated discussions, allowing participants to exchange ideas and experiences and develop future collaborations around a focused topic. Each discussion will be led by a facilitator who keeps the discussion on track and the group engaged. For in-person events, the facilitator will lead from the front of the room while attendees remain seated. To get the most out of this format, please come prepared to share examples from your work, be a part of a collective, problem-solving session, and participate in active idea sharing. Please visit the Interactive Discussion page on the conference website for a complete listing of topics and descriptions.

3月16日(木)
Registration and Morning Coffee08:00
MODELLING AND MACHINE LEARNING IN FORMULATION DEVELOPMENT

製剤開発におけるモデリングと機械学習
08:30
Predicting Excipient Mixtures in Liquid and Lyophilized Formulations - Advances and Remaining Challenges

Christoph Brandenbusch, PhD, Assistant Professor, Bioprocess Separations & Biologics Formulation Development, TU Dortmund University, Germany
Still today, excipients and excipient mixtures within liquid and lyophilized biopharmaceutical formulations are mainly identified based on excipient screening, or heuristic approaches. Physically-sound modeling approaches, especially predictive modeling approaches are thus desirable to identify excipients and excipient mixtures based on intermolecular interactions in solution with a minimal set of experimental data. This allows to access mutual interactions of multi-excipient systems and to determine the optimal excipient mixture for a given liquid / lyophilized formulation in an early development stage.

09:00
Towards Combining Automation and Machine Learning in Formulation Development

Dominik Zurcher, Researcher, Biochemical Engineering, ETH Zurich, Switzerland
Formulating successful therapeutic proteins requires laborious optimization of multiple biophysical properties in a vast design space. In combination with time- and cost-efficient experimentation, artificial intelligence is emerging as a powerful tool to accelerate the optimization of formulations. This talk highlights our efforts to develop high-throughput technologies to assess interfacial stability and provides an example of their synergistic application with machine learning to find optimal buffer conditions for a target protein.
09:30
Predictive Model for Rational Design of Nanomedicine Formulations

Silvia Acosta Gutierrez, PhD, Beatriu de Pinos Fellow and Computational Lead, Molecular Bionics Lab, Institute for Bioengineering of Catalonia (IBEC), Spain
We have derived a predictive model for nanomedicines (polymersomes)-cell association. Our model considers the nanomedicine interaction with the cell glycocalyx, shedding light on the effect of this barrier on polymersomes' binding and viral attachment to the cell. Experimental validation of the model shows that the nanomedicine/viral-cell binding energy is a highly non-linear function. Our model enables the rational design of phenotypic nanomedicines, allowing us to tune their cell avidity.

10:00
How to Avoid and Model Aggregation of Antibodies during Freezing and Thawing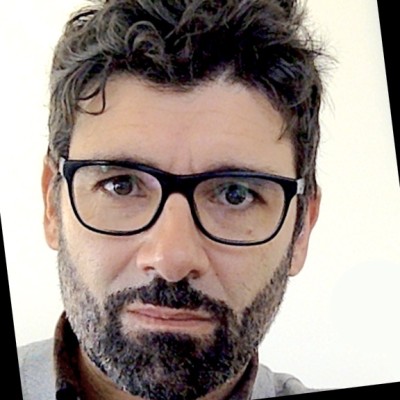 Miguel Rodrigues, PhD, Professor, Co-Founder, R&D, SmartFreez, Lda
The aggregation of antibodies below freezing temperature was accessed using two strategies, freeze-thaw cycles with different cooling rates and under supercooled states (without freezing), by isochoric cooling. The results were interpreted with computational fluid dynamics modelling (of freeze-thaw) and aggregation modelling (with extended Lumry-Eyring approach). The contribution of cold denaturation on antibodies aggregation was evident in the two cases, revealing important considerations to improve formulation and process development of biologics.
Sponsored Presentation (Opportunity Available)10:15
Coffee Break in the Exhibit Hall with Poster Viewing10:30
STABILITY CHALLENGES

安定性の課題
11:00
FEATURED PRESENTATION: Evaluation of Relationship between Conformational and Chemical Stability, and Protein Binding of Monoclonal Antibody and Antibody-Drug Conjugates for Forced Degradation Studies

Yunus Saricay, PhD, Specialist, Research & Development, Byondis B.V., The Netherlands
Forced degradation studies (FDS) are performed to identify the potential degradation pathways of biopharmaceuticals. By implementing a mass spectrometry-based approach in addition to conventional analyses, we have established a strategy to extend our understanding of the relationship between chemical and structural modifications and protein binding for a monoclonal antibody and its corresponding antibody-drug conjugate as a part of an FDS. Our data reveal that the chemical modifications induced in primary structure can play more critical role in the product functionality than three dimensional conformational changes. Our strategy can further improve the understanding of the chemical and physical stability of biopharmaceuticals.
11:30
Heterogeneity of Protein Aggregates and Immunogenicity

Vito Fodera, PhD, Associate Professor, Biophysics, University of Copenhagen, Denmark
Protein aggregates may accelerate an immune response towards the therapeutic product, which has impact on efficacy and patient safety. We developed a platform for the analysis of insulin aggregates with selected characteristics. We connected size, structure, and chemical modifications of the aggregates to their immunogenicity potential in vitro and in vivo. The results show that micron-sized aggregates with highly altered structure were the most immunogenic species.

12:00
Survey of In-Use Handling Aspects of Protein Drugs

Ulla Elofsson, PhD, Associate Professor & Senior Scientist, Health and Life Science, Chemical Process and Pharmaceutical Development, RISE Research Institutes of Sweden AB
What do we know so far about the in-use handling of protein drugs? Which are the steps and the stressors involved in the handling between release from the manufacturer to their administration and use? And who are the people involved? These are questions that are addressed in this literature survey.

Sponsored Presentation (Opportunity Available)12:30
Networking Lunch (Sponsor Opportunity Available)13:00
* 不測の事態により、事前の予告なしにプログラムが変更される場合があります。