Cambridge EnerTech's
Global Battery Raw Materials

(世界の電池の原材料)
電池部品材料の需要・供給・コストの均衡
2023年12月13日〜14日
鉱山から市場にまで続く、電池部品材料のサプライチェーンの複雑さについて理解することが、EV利用の商業的成功にとって重要となります。この部会では、現在進行中の主な新規プロジェクトを注視しながら、エンドユーザー需要の促進要因について検証し、また今後の需要の短期的・長期的な動向見通しについても考察します。また、世界市場について様々な側面から検証し、採掘・加工工程の新たな動きや、メーカー各社の原料調達・コスト管理戦略について調査すると共に、主要国市場(中国・日本・韓国・欧州・米国)の消費動向を予測しています。世界の電池サプライチェーンの有力企業が集結するネットワークに参加する絶好の機会を、見逃すことの無いようお願いします。
12月13日(水)
Registration Open10:30 am
Organizer's Welcome Remarks2:00 pm
Craig Wohlers, Executive Director, Conferences, Cambridge EnerTech

Refreshment Break in the Exhibit Hall with Poster Viewing (Sponsorship Opportunity Available)3:25 pm
12月14日(木)
Registration and Morning Coffee8:30 am
Organizer's Remarks9:00 am
Craig Wohlers, Executive Director, Conferences, Cambridge EnerTech

Coffee Break in the Exhibit Hall with Poster Viewing10:45 am
Networking Lunch (Sponsorship Opportunity Available)1:05 pm
Dessert Break in the Exhibit Hall with Poster Viewing - Last Chance for Viewing (Sponsorship Opportunity Available)2:00 pm
MARKET OPPORTUNITIES IN BATTERY RAW MATERIALS

電池原材料の市場機会
2:35 pm
Battery Raw Materials Refining-An Industry Overview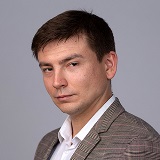 Lukasz Bednarski, Associate Director, Battery Raw Materials, IHS Markit
This talk will cover key aspects of battery raw materials industry. This presentation aims to highlight the current state of the refining industry, examining the technological advancements in refining processes, sourcing strategies, market dynamics, and the pressing issue of sustainability.

2:55 pm
Sustainable, Locally-Produced, Bio-Based Anode Material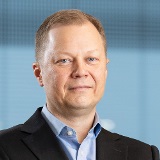 Otto Kivi, Senior Business Development Specialist, Biomaterials, Stora Enso
Stora Enso is a Northern Europe based biomaterial company, operating in 50 countries and turning over around 12 billion EUR. Stora Enso is piloting tree-based anode material, Lignode, for battery cells. With Lignode, it will be possible to have a local supply chain, and also reduce the CO2-footprint of the battery.

Sponsored Presentation (Opportunity Available)3:15 pm
3:35 pm
MODERATED Q&A:
Session Wrap-Up
PANEL MODERATOR:
Wolfgang Bernhart, Senior Partner, Automotive Competence Center, Roland Berger Strategy Consultants GmbH
PANELISTS:
Networking Refreshment Break3:50 pm
4:00 pm
Raw Materials in the North American Lithium-Ion Battery Supply Chain Database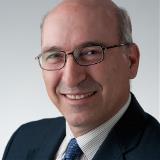 Ahmad A. Pesaran, PhD, Chief Energy Storage Engineer, National Renewable Energy Laboratory
With the projected forecast that about 40% of sale of new vehicle to be electric by 2030, 4-5 times more lithium-ion batteries (LIB) and their materials would be needed. The major concerns in the US are access to raw material resources and the associated supply chain with the strategy to not depend on imports from competitive or politically undesirable countries. In partnership with NAATBatt, NREL has developed the North American Lithium-Ion Battery Supply Chain Database which is a detailed directory of North American companies including mining, and raw and battery-grade material production, electrode/cell/pack manufacturing, and recycling. The latest version was released in June 2023. In this presentation, we will introduce the latest progress in the Database and focus on mining and raw materials production companies. Our databased has identified more than 34 companies working in raw materials segment in 65 facilities. These reflect more than 50% increase compared to August 2022 indicated a relatively good growth in the North America in these areas and expected to be continued in the next 10 years.

4:20 pm
Reducing Pressures in the Battery Supply Chain

4:40 pm
MODERATED Q&A:
Session Wrap-Up
PANEL MODERATOR:
Wolfgang Bernhart, Senior Partner, Automotive Competence Center, Roland Berger Strategy Consultants GmbH
PANELISTS:
Close of Conference4:55 pm
* 不測の事態により、事前の予告なしにプログラムが変更される場合があります。