Cambridge EnerTech's
Battery Intelligence for Automotive Applications

(自動車向けバッテリーインテリジェンス)
材料から製造までの電池開発の最適化に向けた機械学習・人工知能の活用
2023年12月13日〜14日
電池市場の急速な成長と共に、その生涯性能を最適化する必要性も急速に拡大しています。自動車メーカーや電池パックメーカー、EVフリート管理者などにとって、電池の寿命を延ばすカギはデータにあります。機械学習やデータ分析の手法を活用すれば、電池データの潜在力を引き出し、電池の寿命を正確に測定・予測・改善することができます。人工知能が電池の技術空間に破壊的影響をもたらすため、電池の効率性や運用上の信頼性を高めるには、予見的インテリジェンスやデータ分析が重要な役割を果たします。自動車向けバッテリーインテリジェンスの部会では、業界のオピニオンリーダーや研究者が集結して、電池の寿命を大幅かつ継続的に改善するために、各企業がバッテリーインテリジェンスをどう活用すれば良いのかについて議論します。
12月13日(水)
Registration Open10:30 am
Organizer's Welcome Remarks2:00 pm
Victoria Mosolgo, Conference Producer, Cambridge EnerTech
Refreshment Break in the Exhibit Hall with Poster Viewing (Sponsorship Opportunity Available)3:25 pm
12月14日(木)
Registration and Morning Coffee8:30 am
Organizer's Remarks9:00 am
Coffee Break in the Exhibit Hall with Poster Viewing10:45 am
Networking Lunch (Sponsorship Opportunity Available)1:05 pm
Dessert Break in the Exhibit Hall with Poster Viewing - Last Chance for Viewing (Sponsorship Opportunity Available)2:00 pm
2:35 pm
Integrating Physics-Based Modelling with Machine Learning for Lithium-ion Batteries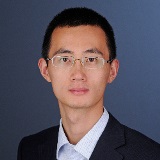 Huazhen Fang, PhD, Associate Professor, Mechanical Engineering, University of Kansas
Despite their merits, lithium-ion batteries still face significant performance and safety bottlenecks. Physics-informed machine learning has proven as a useful way to make batteries work better, and live up to their potential. In this talk, we will share our explorations on this topic, especially for modelling and condition monitoring for lithium-ion battery systems. We will further discuss prospective opportunities and challenges.

2:55 pm
Battery Health Prognostics with Transfer Learning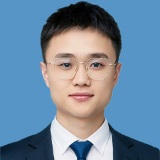 Yunhong Che, PhD, Assistant Professor, Aalborg University
Health prognostics are essential for smarter battery management. It is difficult to guarantee performance under disparate distributions of lifetime and degradation patterns however, due to a variety of battery types and application scenarios. The effectiveness of various transfer learning strategies for performance improvement in battery health prognostics will be discussed in light of the accessibility of operating data and capacity labels. The fundamental concept and the applicability of various transfer learning strategies will be shown. Specifically, the sparsely labeled data fine-tuning, unsupervised domain adaptation, and no source labeled data condition-driven self-supervised strategy will be discussed in this presentation.

Sponsored Presentation (Opportunity Available)3:15 pm
Networking Refreshment Break3:50 pm
Close of Conference4:55 pm
* 不測の事態により、事前の予告なしにプログラムが変更される場合があります。