Cambridge EnerTech's
EV Technology for Heavy Duty Applications

(大型車向けEV技術)
高性能・高出力バッテリーの商業化とHEV(大型EV)向けインフラ
2023年6月21-22日
ハイブリッド/ゼロエミッション大型EVの領域は、高性能・高出力バッテリーにとって大きな商業的機会となっています。バッテリーの要件はその用途によって異なるため、様々な技術が選択肢として挙げられます。この会議では、ハイブリッド・EV用バッテリーシステムの開発動向や、大型EV市場向け高性能バッテリーの商業化の動きについて分析すると共に、消費者需要や競合技術、商業化に際しての課題の克服方法などについて検討します。
6月21日(水)
Organizer's Remarks14:30
Craig Wohlers, Executive Director, Conferences, Cambridge EnerTech
Refreshment Break in the Exhibit Hall with Poster Viewing16:00
16:30
Batteries and Infrastructure Need for HD xEVs
Fernanda Marzano, PhD, Technology Leader Electrification, Research Office, Scania
Electrification is one of the pillars on Scania's sustainability journey. In order to produce safe, sustainable, and efficient solutions for our customers, we use a holistic approach to the challenge. This talk will cover some of our recent research activities on batteries and infrastructure challenges for the electrification of HD xEVs.

16:50
Performance of Batteries in an Electric Bus Fleet - Results from 1 Year of Cloud Diagnostics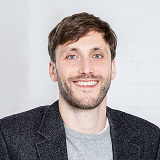 Kai-Philipp Kairies, CEO, ACCURE Battery Intelligence GmbH
As bus fleets around the world are electrified, new challenges arise for operators: Battery safety and performance need to be actively managed to reach the expected level of reliability; at the same time, questions about maintenance cycles, longevity, and second-life potentials arise. Since 2021, the Berlin Transport Authority (BVG) leverages ACCURE's Safety and Performance Manager to optimise their electric bus fleet. In this presentation, real-life results are presented and discussed.

INNOVATION IN HEAVY DUTY EV APPLICATIONS

大型EV用途でのイノベーション
17:10
Advanced Short Circuit Protection for Batteries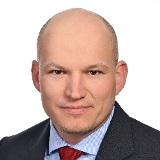 Marco Thommes, Head of Business Unit Elektrik & Elektronik, RLE Mobility GmbH & Co. KG
The Low Resistance of Lithium-Ion presents challenges for achieving safe, reliable short circuit protection. An advanced pyrotechnic fuse concept allows for custom configurable opening characteristics. This ensures all desired componentry is protected, whilst also facilitating post-mortem data for fuse opening and reducing the chance of nuisance opening

17:30
MODERATED Q&A:
Session Wrap-Up
PANEL MODERATOR:
PANELISTS:
Networking Reception in the Exhibit Hall with Poster Viewing (Sponsorship Opportunity Available)17:50
6月22日(木)
Registration and Morning Coffee08:00
Organizer's Remarks08:40
Craig Wohlers, Executive Director, Conferences, Cambridge EnerTech

HEAVY DUTY MARKET EXPANSION

大型車市場の拡張
08:50
Comparison of Battery System Architectures in Heavy Duty Vehicles
Michal Pikula, Business Unit Director, Impact Clean Power Technology S.A.
The installation of batteries in heavy duty vehicles requires an individual approach. OEM's and battery systems manufacturers, during battery pack development, ask themselves a number of questions, such as: Does the better system have more small batteries or fewer large ones? Is it better to have one universal battery for several different vehicles or different, dedicated batteries for different vehicles. Using the example of City Buses, different approaches to battery system architectures will be presented.
09:10
Technology and Business Model Development of Battery as a Service (BaaS) for e-Micromobility

Mo-Hua Yang, PhD, Partner, Senior Expert, ExtraEnergy Consulting
E-micromobility as the solution for the first mile and last mile transportation become an important topic to connect to the public transportation system for the net zero target in the city plan. Battery as the energy source of the e-micromobility not only plays the role of the power for vehicles but also can play a role for micro-energy storage device. To develop about 1 to 2 kWh standard battery with AIot technology to have whole battery life information management can be the "game changer" in Battery as a Service (BaaS) business model for supporting the service business model of Mobility as a Service (MaaS) and Energy as a Service (EaaS).

INNOVATION IN HEAVY DUTY EV APPLICATIONS

大型EV用途でのイノベーション
09:30
Safety and Performance of Hydrocarbon-Based Cooling Fluids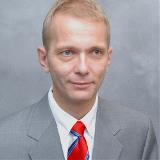 Daniel Bien, PhD, Global Fluid Technology Advisor, Performance Liquids Technology, ExxonMobil Petroleum & Chemical
The use of hydrocarbon fluids in immersion cooling is becoming more and more established. Applications in high-performance cars and racing demonstrate high performance and safe use. Immersion cooling is advantageous in cooling efficiencies over other technologies; hydrocarbon fluids can be used safely in battery and electronics cooling, and application in high-performance cars and racing demonstrate these advantages.
09:50
System Validation with Battery-in-the-Loop Configuration Using a Virtual Testing Toolchain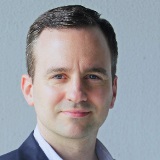 Ales Kolar, Senior Product Manager, Virtual Testing Solutions, AVL List GmbH
During battery pack development the testing on component testbed can be enhanced for vehicle validation tasks by creating a Battery-in-the-Loop configuration. The presentation will focus on the benefits of such an augmented testbed for both battery suppliers and heavy duty OEMs. Applications and use cases will be shown, based on a modular virtual testing toolchain, which involves simulation platform and models as well as generation of model parameter & test cases.

10:10
MODERATED Q&A:
Session Wrap-Up
PANEL MODERATOR:
PANELISTS:
Daniel Bien, PhD, Global Fluid Technology Advisor, Performance Liquids Technology, ExxonMobil Petroleum & Chemical
Coffee Break in the Exhibit Hall with Poster Viewing10:30
Dessert Break in the Exhibit Hall with Poster Viewing - Last Chance for Viewing13:25
CONNECTED MOBILITY

コネクテッド・モビリティ
16:00
AWS for Connected Electric Mobility Ecosystem - Focus Charging Infrastructures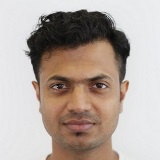 Karthik Manjunatha, Senior Consultant, Amazon Web Services
The adoption of electric vehicles requires a working and easy-to-use charging infrastructure that provides the optimal charge point for the customers and is profitable for the charge point operators. By combining real-time data from charge points and customer preferences, the required transparency for both sides can be achieved, including energy demand and pricing using AI/ML, on the edge and in the cloud, hence enabling further EV ecosystem growth.

* 不測の事態により、事前の予告なしにプログラムが変更される場合があります。